Asher Damons
Blade Slizer
---
---
Name:
Asher Damons
Nickname:
Ash, Damon
Age:
21
Gender:
Male
Nationality:
American (Residence-Japan)
Appearance:
Asher is white skinned, 5"11', and has short black hair with blue eyes. He has a slight muscle build, but still slim. He is normal weight, maybe 100 lbs. In real life, he usually wears blue jeans, a white T-shirt, and a black hoodie, whilst listening to his music on his iPhone10 with headphones.
Personality
Asher is friendly to all and hostile to enemies. Asher loves his friends and likes to keep them close. He would protect those important to him with his life, is necessary. Asher isn't the wisest or the smartest, but he is still above average. You won't see him boasting about it, though. In fact, Asher isn't one to be in the spotlight, or become a leader. However, he can teach people, and if he can't help it, lead a group.
While he can be laid back at times, there is a serious side to Asher Damons, especially after the ACO incident. He used to be extremely relaxed and laid back, but by being trapped inside a game, Asher knew the dark side of life and how to deal with it, something he never truely learned before the event.
Background
Asher had a normal life until he was locked inside the game. He went to school, became an above average student, went to high school, and enrolled into all the honor classes. Asher also took martial arts. Currently, he is a 1st degree black belt as well as an instructor in his school. All in all, he was pretty much an average Joe.
Asher liked to try new things from time to time. That included video games, especially the "Insitus Gear." However, Asher never let the game take over his life, unlike most people. He was deeply saddened by the fact that most of the students in the martial arts academy were too sucked into the gaming system. When the new Insitus Gear came out, Asher finally bought it along with the Antiva Chronus, just to curb his curiousity in the game. However, he too was trapped in the game, like every other player.
With the end of ACO, Asher had finally experienced true despair and an actual event in which his life was in danger. However, with that experience came a whole group of new friends, as well as someone he loves- Kanna Suzaku. They helped each other, Asher helping Kanna get over her own faults while Kanna helped Asher recover from the dark side of life. When Lacrezia came out, Asher wanted to get back into VRMMORPG's in order to help the players inside it, in the case of another incident happening. However, with opposition from his own family, Asher asserted his independance from being a legal adult, and even moved out of the house and even into Japan, the country of Kanna Suzaku's origins. In the span of five-years between ACO and LTRW, Asher had also become fluent in Japanese, enough to actually live in it and become a part of the society.
Asher finally found Kanna, and the two began to live with each other in recent times. With the beginning of the LTRW incident, Asher began to take the game seriously, though also keeping up with his own life.
---
---
Username:
Blade Slizer
Race:
Human
Class:
Warrior
Starting Realm:
Terra
Avatar Model Description:
Blade wears black clothes with only certain pieces of metal as armor. Blade's main appearance is a trench coat that is an extremely light tint of gray and jet-black, with armor covering the left arm. Blade's trench coat also has a symbol as a zipper, a diamond with angel wings on it (one of the more common Paladin symbols). His shoes are also made of metal, specifically lightweight silver.
Blade's avatar model itself is a tall, slightly muscular tall elven male. The skin is a slightly tanned white and has neck-long silver hair with icy-blue eyes. This model is based off of the appearance of "The Voice of Treason" of ACO.
AI Behaviour
Blade helps other players in need, being a nice guy. He isn't afraid to step up and save other players from Player Killers or assisting them in missions that could mean great injury (though he might get carried away). Blade himself is a bit on the quiet side, but has a smile that tells anyone that they are welcome to talk to him. Blade much prefers to be in the front lines, being able to help deal the main damage to the enemy.
In battle, Blade is very calculating and, with his sort of skillset, can easily turn the flow of battle around. Blade himself wants all allies to survival, even at the cost of himself. He's known to throw himself into the fires of hell to save a teammate, alone.
Blade usually waits for his opponent to come to him, and then continuously be on a defensive state as he studies his opponent's behaviour. Then, with a simple counter-skill, Blade would go onto the offensive and strike at the opponent's weak points. Calculating, confident, clever, he's an ally you would always want to have around, and an enemy you want to stay away from.
Blade Slizer's stat growth differs from the average Human Warrior. His main stats are those of like a Demon Assassin's, Attack (the MAIN main stat), Speed (secondary main stat), and then raising critical hit damage and chance. Blade is all about being on the offsensive with his skill set, however Blade has a few defensive skills that can dodge and/or counter attack an enemy. Slow him down, however, and Asher would be effectively be crippled.
Progress:
Blade himself is a veteran player, coming from the world of ACO. He had fought on the frontlines before, and is not knew to battling with the sword. Blade chose the Human Warrior in order to get an advantage of already knowing what to do and how to fight. He has not made himself known in the game, and his past popularity with Canon from ACO has not carried over from the last game, not that Blade cared.
---
---
Lightweight Katana:
A Japanese light-weight blade that slightly curves towards the tip of the blade. Increases attack speed by 5%.
Vorenthul: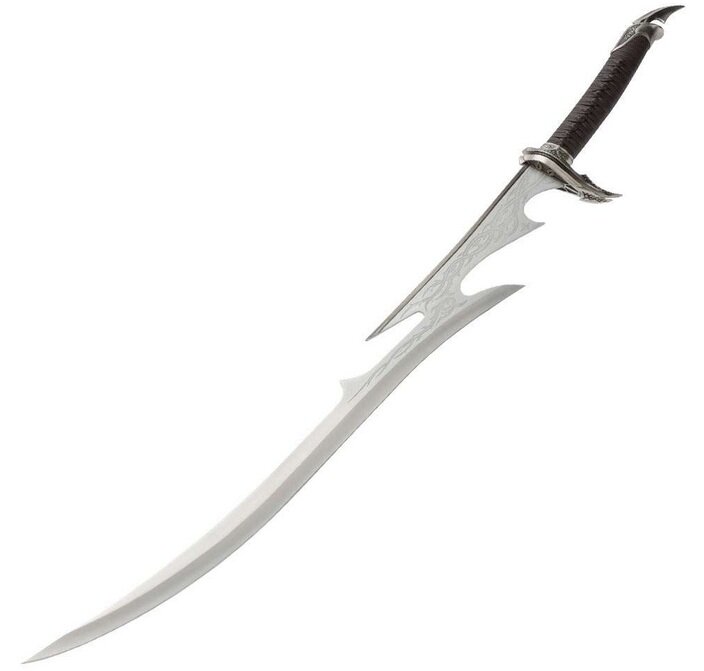 A very light and extremely fast sword that belongs to the Avonthian princes, three brothers charged with the task of defeating the Dark One (from the
Sword of Ancients
mythology). Damage against Demonic Enemies are increased by 50%, and Dark Elemental Resistance of the user and all allies is doubled. Light element.
Knight's Armor (left arm only):
Armor belonging to a knight, only the left arm is worn. Strengthens to sword arm and increases damage and endurance. Also reduces stamina cost by 10%.
Warrior's Trench Coat:
Series of clothing that's light yet durable. It still does its job to protect the wearer while not being bulky at all. Defense increase by 5%, Speed increase by 10%.
Paladin's Steeled Shoes:
A pair of steeled shoes that's durable yet light. stamina: +5%
Hard Sheath:
A sheath for the user's sword. It's hard and durable enough to be used as a weapon and a small shield, yet still light.
Holy Cross Necklace:
A necklace with a cross design with a gem on the center. Increases resistance against Dark-Element attacks.
Others:
-Healing Potions
-Stamina Potions
-Mana Potions
-Antidotes
---
---
Twin Blow:
The user slashes extremely fast, slashing twice nearly as fast as a normal single slash.
Blowback:
The user slashes upwards to send the enemy to the skies, allowing for a follow-up combo or time to recover. Heavier enemies has less of a chance of taking off.
Meteor Strike:
Must be activated mid-air. The user stops any momentum before crashing down onto the ground, the sword slashing down with damage boosted by the momentum downwards. Creates shock waves that spread out a bit around the user when the user slams into the ground.
Flash Strike:
The user dashes through an enemy, slashing them. Cannot go through walls. Cooldown is 10 seconds.
Arc Strike:
The user slashes in a wide arc, giving more power and range by sacrificing a little bit of speed.
Edge Chain:
The user slashes, stunning the enemy before stabbing in multiple areas of the enemy in an extremely fast speed before the user slashes upward and sending the target to the air, ending the skill.
Chain Strike:
The user dashes from enemy to enemy in one room, slashing with great power but with great opening, especially when slashing at the last enemy. The user does one slash from the air, then another slash from the ground. Then the user would dash to the next enemy doing the same until the last enemy in which the user would slash with great power. Cooldown is 15 seconds.
Cast Interruption:
The user, after identifying an enemy chanting to cast a spell, dashes towards the enemy and quickly slashes to interrupt the casting. Cooldown is 40 seconds.
Eyes of Wisdom ~ Battle Prowess:
Passive skill. Allows the user to see the weak points of the enemy as well as its most vulnerable stat (resistance to magic or defense against physical attacks). Critical Hit Chance: +10%
Cross Slash:
The user slashes horizontally and vertically or diagonally twice, sending a wave of energy in the shape of a cross or an X at the opponent.
Grand Cross:
The user slashes once at the opponent, creating a beam of light going through it and stunning it. Bringing the sword back, the user slashes perpendicular to the first one, creating a second beam of light that goes through the opponent, completing the cross made of slashes and light on the opponent. Both slashes are of light element, and the skill temporarily weakens the target's Light Element Resistance by 10%.
Version 2:
The user dashes through the opponent, slashing through the opponent and leaving a trail of holy yellow flames before continuing with the momentum. The user then jumps up and slashes perpendicular to the first slash, leaving a second trail before stabbing at the point where the two trails intersect- the target itself. The flames rise and engulf the target and user, though only the enemies near and on the flames, especially the ones near the intersection, take damage. Requirements include sacrificing all mana and stamina as well as being under 20% HP. The weapon equipped must also have the element of Light and the skill Cross Slash must be used right before activating Grand Cross.
---
---