x
x
x
---
---
War is multidimensional,
it effects more than just those in the immediate area, but overtakes all.
The land becomes ravaged by tents pitched and boots marched.
The people are famished by poverty, as soldiers quarter in their homes and eat their wares.
War spans generations, it can inflict wounds that live on for decades.
There is nothing romantic about bloodshed and death.
But there is romance in what comes next.
Families reunited, burying the dead, poems sprout from heroes, and lives that were spared.
And when the flowers blossom where they were once dead, love can begin to grow again.
It was not supposed to be this way, but it never is. War is unpredictable, it is not only a test of strength, but a test of will. In this case, the offendors will was stronger. Messiah sat upon a cracked throne, wearing an ill fitting crown. His faceless face smiled as he greeted in a new era, his pets at his feet, one a witch, the others all demons. In his decree, he ordered that the remainder of the demons repent for their crimes, or be executed at sunrise. Most chose to repent, swearing fealty at his feet. Most of them were cowards. There were only three that were executed, nameless, faceless, they hung outside of the Cascade as a warning for all others to see.
They marched the next spring upon the Tower Society, with their ranks at full strength and their demons at their highest power. Messiah wielded a terrifying force upon the remainder of the humans. He was mighty, they stood no chance and crumbled beneath his fist. The battle took place nearly two hundred years ago and the face of the earth began to change. The surviving humans were used for various means, not food of course, nothing so barbaric. They became slaves and toys, pets used for pleasure or games. They were forced to work in factories, bearing numbers on their lapels and barcodes on their wrists. Few remained in power, but even then, it was conditional underneath the will of Messiah.
They wanted the war, oh how the demons thirsted for it. They said it would unify the countries at last, to rid the earth of the plague called humanity and replace it with something more sustainable. They delivered on their word, the plants began to flourish, entire cities were leveled when there was no one to live in them. Forests sprang left and right, there was food for all, with no human left to go hungry and no demon unable to feed their hoard. The only spats were ones of territory, demons ever-so possessive over what they believed was rightfully their's. There were systems put in place for these things of course, the high court to rule on anything that could not be settled with fists. Realizing it was futile to fight it, the angels began to migrate to earth. Only a very few decided to remain, as Heaven had much more to offer than a land ravaged by demons and their human slaves.
Mercy was not a word in the demon vocabulary. Humans were not to stray far from their owners and owners were to keep track of their flock, least they want their belongings to be taken by another demon.
On the surface, there seemed to be a sense of relative peace. Of course, internally, there was a horrible disquiet. The humans were oppressed and could not resist. They were outnumbered and out-manned, with nothing left for them to do but submit. If their demon task-masters were kind enough, they lived in nicely appointed corridors. Some had homes with families, while others lived in slums built atop one another. There was always an exception, of course, for the humans who had managed to live off of the grid. They had escaped during the first wave of oppression and fled to the woods. They lived in caves with no electricity or running water. Still, some fled to the human paradise called Japan, the only stronghold the demons had never managed to infiltrate.
Ruling with a demon fist, the future of earth seemed imminent, unless, of course, something came to disrupt them.
---
☛ Alice ☚
☛ Unknown ☚
☛ Female ☚
☛ Filo ☚
☛ The Queen ☚
---
☛ Ophelia ☚
☛ Unknown ☚
☛ Female ☚
☛ Sophie Twilight ☚
☛ BunBun ☚
---
☛ Baron Pierce ☚
☛ 402 ☚
☛ Male ☚
☛ Enkidu ☚
☛ NPC ☚
---
☛ Calciferous Graves ☚
☛ 400 ☚
☛ Male ☚
☛ Rin Okomura ☚
☛ NPC ☚
---
☛ Sonata Delanore ☚
☛ 200 ☚
☛ Female ☚
☛ Alice Zuberg ☚
☛ NPC ☚
---
☛ Celeste Angeal ☚
☛ 500 ☚
☛ Female ☚
☛ Alice Baskerville ☚
☛ NPC ☚
---
☛ King Baron Messiah ☚
☛ 800 ☚
☛ Male ☚
☛ Sabito ☚
☛ NPC ☚
---
☛ Doll King ☚
☛ 780 ☚
☛ Female ☚
☛ Nero ☚
☛ NPC ☚
---
☛ Baroness Vaswald ☚
☛ 220 ☚
☛ Female ☚
☛ Miyuki Shiba ☚
☛ NPC ☚
---
☛ Baroness Occasus ☚
☛ 220 ☚
☛ Female ☚
☛ Rin Shibuya ☚
☛ NPC ☚
---


☛ Zinnia Evernight ☚
☛ 218☚
☛ Female ☚
☛ Abigail Williams ☚
☛ NPC ☚


---

☛ Barnoling Blithe ☚
☛ Female ☚
☛ Tamamo No Mae☚
☛ NPC ☚


---


☛ Queen Levi Anemone ☚
☛ 218 ☚
☛ Female ☚
☛ Gray ☚
☛ NPC ☚

---

☛ Human Servant: Rene ☚
☛ 20 ☚
☛ Female ☚
☛ Rani Viii ☚
☛ NPC ☚


---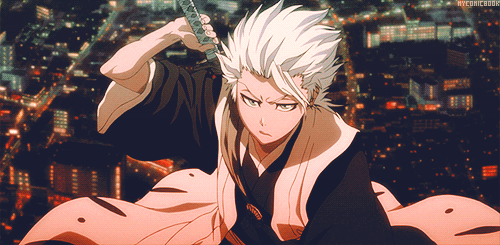 ☛ Laertes Illuvia ☚
☛ Unknown ☚
☛ Male ☚
☛ Toushirou Hitsugaya ☚
☛ NPC ☚


---

☛ Celeste Angeal ☚
☛ 500 ☚
☛ Female ☚
☛ Alice Baskerville ☚
☛ NPC ☚


---

☛ King Baron Messiah ☚
☛ 800 ☚
☛ Male ☚
☛ Sabito ☚
☛ NPC ☚


---

☛ Doll King ☚
☛ 780 ☚
☛ Female ☚
☛ Fate ☚
☛ NPC ☚


---

☛ Baroness Vaswald ☚
☛ 220 ☚
☛ Female ☚
☛ Miyuki Shiba ☚
☛ NPC ☚


---

☛ Baroness Occasus ☚
☛ 220 ☚
☛ Female ☚
☛ Rin Shibuya ☚
☛ NPC ☚


---
Taking place in...
---
---
╎
❀
❀
❀
❀
❀
❀
❀
❀
❀
❀

---
---
Of course Alice would want to come. This would be dangerous, Paris was a chaotic warzone. "It'll be dangerous, Alice. There's no guarantee we'll all survive this." Sonata said with an exasperated expression. "Are you sure about this?" It was clear Alice would insist on going, no matter what any of them said. The fae child did not understand that angels could not stay on Earth indefinitely. They would always have to return to the sky where they belonged.

"Yes. I have to return to my Queen's side."

They had to go, but they would finish their job here first. Would it hurt to be separated? Of course it would, but that didn't change the fact that they had no choice. They did not belong here - they needed to return to Heaven.

The carriage ride was swift and it wasn't long until they were met by an enemy attack. Ophelia kept a tight hold on Alice and her tails moved quickly to protect the child in case anything dangerous had to happen. Echo and Christopher were the culprits and Sonata's face twisted in surprise as she held Calciferous back from fighting back. Echo revealed that Doll forced her to join the fight, and Christopher asked whose side they were on.

"My brother and I need to find Messiah."

If there was ever a time to defeat him, now, in the middle of the chaos and the fighting, would be the best time to do so.

"I must have his head."

Her crimson eyes narrowed dangerously, and Laertes nodded. "We'll help with Pierce first, of course." He sported a friendly grin. "But we have a mission our Queen gave us." There was no longer a need to masquerade as demons, they both wore their angel wings and double ringed halos proudly.

The pair decided to lead them towards what would hopefully be where Pierce was staying. "Why are you helping us, Dad?" Sonata asked, looking towards her father's strong back. "Wasn't Baron Pierce supposed to be fighting against Doll?" If Messiah won and realized Pierce did not heed his call for aid, Amiens would see the repercussions. The Baron of Gardens was already on rocky waters to begin with, the fugitives he harbored and the way he had an Oracle imprint on him against orders. "It's a bit more complicated than that." Christopher said, without offering much more in explanation. "I hope you don't get involved in the fighting, Sonata. Your mother and I will fix things, you don't need to dirty your hands."

Sonata was agitated as they walked towards what was hopefully the direction of Baron Pierce. Ophelia owed him a lot - she wasn't going to run off and chase after Messiah until she ensured Pierce's safety. "Cal and I were going to become Barons." She explained with a bit of a hiss. "I wanted to prove to myself that I could be strong, that someone like Cal could raise someone worthy of the title of Baron!" Calciferous despite his cocky attitude, was quite insecure deep within. He was always weaker than Echo, and his own human and partner died because he fled with an infant Sonata. If he didn't abandon everyone, just maybe, Shadow could have lived. "I wanted revenge." Calciferous murmured, recalling his past. "And if I could become a Baron and live a good life, that would be my revenge against everyone who destroyed the Tower Society." He was a human lover, and he loved being part of that community even if Echo didn't understand.



"I just wanted to kill Messiah."

Ophie said quietly, since Cal and Sonata were sharing their reasons for pursuing their dreams.

"And it looks like tonight's my chance."
---
Arcs are bundles of posts that you can organize on your own. They're useful for telling a story that might span long periods of time or space.
There are no arcs in this roleplay.
There are no quests in this roleplay.
Here's the current leaderboard.
There are no groups in this roleplay!
Welcome home, Promethean. Here, you can manage your universe.
Arcs are bundles of posts from any location, allowing you to easily capture sub-plots which might be spread out across multiple locations.
You can create Quests with various rewards, encouraging your players to engage with specific plot lines.
Settings are the backdrop for the characters in your universe, giving meaning and context to their existence. By creating a number of well-written locations, you can organize your universe into areas and regions.
Navigation
While not required, locations can be organized onto a map. More information soon!
There are no groups in this roleplay!
By creating Collectibles, you can reward your players with unique items that accentuate their character sheets.
Once an Item has been created, it can be spawned in the IC using /spawn Item Name (case-sensitive, as usual) — this can be followed with /take Item Name to retrieve the item into the current character's inventory.
Give your Universe life by adding a Mob, which are auto-replenishing NPCs your players can interact with. Useful for some quick hack-and-slash fun!
Mobs can be automated spawns, like rats and bats, or full-on NPCs complete with conversation menus. Use them to enhance your player experience!
Current Mobs
No mobs have been created yet.
Locations where Mobs and Items might appear.
You can schedule events for your players to create notifications and schedule times for everyone to plan around.
Add and remove other people from your Universe.
The Forge
Use your INK to craft new artifacts in Lacuna. Once created, Items cannot be changed, but they can be bought and sold in the marketplace.
Notable Items
No items have been created yet!
The Market
Buy, sell, and even craft your own items in this universe.
Market Data

Market conditions are unknown. Use caution when trading.

Quick Buy (Items Most Recently Listed for Sale)
None
Discussions
Most recent OOC posts in Lacuna