---
"Look at me! Does it look like I know what I am doing? I consider it a win when I manage to wear matching clothes."
---
---
╔
╗
╚
╝
---
---
---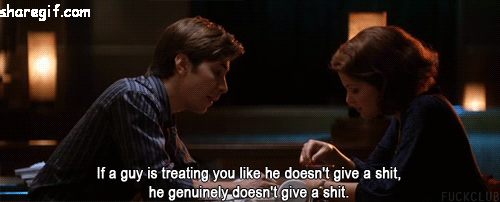 FULL NAME:
Ryan Grayson

NICKNAME:
'That One Guy'
'The One With The Hair'
'You Know.. What's His Face'

AGE:
19

HOMETOWN:
Arvada, Colorado

GODLY PARENT:
Hestia

GENDER:
Male

SEXUAL ORIENTATION:
Heterosexual

ETHNICITY:
Caucasian

DOB:
11/16/1998

HEX CODE
#666666
---



HEIGHT:
6'3

WEIGHT:
187 lbs

APPEARANCE:
Ryan is a rather plain dressing fellow preferring simple shirts and jeans with sneakers, usually high-top just because he likes the feeling of something snug hugging his ankles. He is way too afraid of needles to ever allow a tattoo near his beloved skin and having ink inside his skin? That is a big nope as far as Ryan is concerned. Despite his clumsy way of tripping over air, Ryan does not have a single scratch or scar on his body due to never really being hurt in his life thanks to his ludicrous luck that always favors him and his precious bones (of which he admittedly says he needs all of and needs them not broken or splintered). Ryan's hair is rather long and tends to get into his eyes but do nothing to cover his very large, and thick, eyebrows and thanks to his fascination with beards, he is always trying to grow one himself... and failing miserably only getting a 'chicken scratch' shadow.


---
---
---


[font=david]
Humorous ❖ Kind ❖ Optimistic
Cowardly ❖ Guileless ❖ Clumsy





If there is one thing Ryan has in spades it is a sense of humor. He is always quick to laugh and joke with anyone who will sit next to him long enough to listen. But it isn't just his natural wit that is humorous it is his very nature. He has an almost.. awkward charm about him. A certain way he moves and looks at the world that causes laughs or snickers from those around him, and it is something Ryan embraces. He loves making others laugh, while others use humor as a defense mechanism, Ryan uses it to get the attention he craves just like a small child. This desire to make others laugh comes from a deep seated desire to make others happy because Ryan is a kind soul. He doesn't like hurting others or causing pain. A large part of his hatred of fighting or violence is not the fear of getting hurt but not wanting to hurt them. It isn't something he thinks about or acknowledges, especially in the moment, but it is there, lurking in the back of his mind. Just like his mother's domain, he.. likes to build happiness and comradely, a home, with others and caring for others is the first step in that regard. Coupled with these two is his almost naive level of optimism. He genuinely believes things in life tend to work out, that the vast majority of people in the world are good and, if given the chance, will do the right thing. His incredible luck does not dour this mindset since, for him, things do tend to work out. At best, his nature gives others hope, at worst, it drives them insane with annoyance as someone who looks at the sky too long doesn't notice when everyone else is walking through piles of dog shit.

But, as mentioned before, being kind is only half the story, the other half is Ryan is a true coward. He hates fighting, angering people, and has never had the 'fight' response appear as the 'flight' tends to beat it to the party by a mile. While a part of him feels shame about it, he owns it as it is who he is and he can only ever be him. While this isn't something that is going to earn him dates, after all, no knight has ever won a damsel by running from the dragon screaming in fear, it is the price he lives with. Along with his cowardice, Ryan is completely guileless. He isn't 'honest', per say, as he will lie from time to time, it is just that his lies are.. awful. He has no poker face whatsoever and tends to make elaborate likes that no one would ever believe complete with changing stories and stuttering. More to the point, he has extreme difficulty with telling when other people are lying or trying to deceive him especially when, being the optimist he is, he tends to take people at face value believing them to be better then they usually are. This clumsy way of lying stretches to everything he does as Ryan is one of those rare, talented individuals who can trip up the stairs. He is clumsy with his emotions, timing, jokes and feet... Despite being, arguably, one of the luckiest people alive that fact doesn't seem to have made it to his feet, but then again, he has never harmed himself in his numerous falls and tumbles so that is something.
---
---
QUIRKS

Wave Your Hands Like You Just Don't... Ryan is a very animated speaker, his hands moving, jumping and annotating everything he is saying. The more intense the feeling or words, the faster they tend to jump around.

T-That's All Folks... When surprised, scared or intensely emotional, Ryan has a tendency to stutter.

Did It Just Get Cold In Here... Ryan rarely sweats unless the temperature changes. If he enters another room and it is hotter, or colder, then the previous room, he will sweat until his body 'gets used to' the new temperature.

Nail Biter... He bites his nails. Sue him.

LIKES

Cooking
Napping
Video Games
Music
Dancing (Horribly)
Singing (Way out of tune)
Joking
Reading
Cats (And Dogs)
Greasy Food
Beards
'Kid' Movies
Cartoons
Mornings
Sunrises
Snow/Rain

DISLIKES
Vegetarian Dishes
Fire
Smoke
Pain
The Dark
Fighting
Horror Movies
The Gods/Goddesses
Heat
Onions

---
---
---
GRADE:
12th


TEAM ROLE:
'Special'

RELATIONSHIP WITH GODLY PARENT:
Terrible. Ryan resents his mother and wants nothing to do with her outside of his planned 'destined' meeting where he can tell her how he feels to her face. He has had no 'real' contact, and if there was something small like leaving a gift or something, he has not noticed and tends to chalk those up to his supernatural luck.

HOBBIES:
Reading
Video Games
Cooking

AMBITIONS:
He wants to be face to face with his mother, the one who sent him to an orphanage, erased the memories of what father he could have had and couldn't be bothered to even attempt to raise her own child instead pawning them off to various orphanages for 'their own good'. He plans on saying a single line to his mother, a line he has been practicing in the mirror for a very long time, "Hey, mom, I am Ryan Grayson and you didn't want me. But here I am, won this stupid contest just so I can tell you this to your face, thank you for giving birth to me, now go straight to Tartarus. Do not pass go. Do not collect two hundred dollars. Oh, and fuck you."

FEARS:

Pyrophobia - Ryan has a paralyzing and crippling fear of fire. The mere sight of it will cause him to freeze up, unable to move or speak, just stare at the dancing flames. This is extremely uncommon considering his heritage but Ryan is an oddity and he owns it.

Abandonment/Rejection - Being a child of Hestia, he likes having a home.. a family, he hasn't really had either in a very long time. Having lived most of his life in an orphanage, he knows what it is like to be lined up like cattle hoping, praying, that someone chooses him.. and to know that crushing feeling of despair when they walk right past to a child that is prettier, stronger, faster.. better then him. Having had that happen so many times, he has come to hate the feeling of rejection, of not being good enough, it is a deep fear that has balled up into resentment he hides with bad jokes and he has learned to not seek acceptance anymore, better to just 'be'.

STRENGTHS

Oh, Look A Penny! - Ryan's luck, even by Hestia standards, is absurd. Things simply 'work-out' in his life and when 'bad' things do happen, they tend to work themselves out quickly and often in his favor. This has made him quite the optimist, but it is hard not to when the only real fight he has ever been in ended with him winning only because he slipped right when a rather hulkish woman threw a viscous left hook and smashed her hand against a tree shattering most of the bones on contact. This is counterbalanced in that he is the only, as far as he knows, child of Hestia that has no control over fire whatsoever.

Leg It! - Ryan is extremely quick and nimble, not quite to the level of the sons and daughters of Hermes, but close enough to not get lapped by them which is incredibly useful for a coward pacifist like himself.

Guys... Guys, Lets Calm Down And Bring It In To Hug Harbor - Having grown up in an orphanage around numerous kids, many of which who had 'troubled' past, Ryan is something of a home-maker. He is fairly good at getting people to get along, calm down and not try to stab each other with whatever pointy object is nearby. This is mostly due to his Mother's domain as it is in his nature to try and create 'home' and 'families' wherever he goes.

WEAKNESSES

Brave Sir Robin - Ryan is not a fighter, by any stretch of the imagination, nor is he anything approaching a lover, being as pure as snow in that regard. When confrontation does rear its ugly head, Ryan will hide behind the nearest warm body if that is an option, and failing that, he will flee the field, screaming in fear. He is more.. cheerleader, and not a particularly talented one, then linebacker.

Low Constitution - While Ryan is incredibly quick... he isn't the most enduring of folk. He gets exhausted extremely easily and almost any manual labor will have him panting for air and begging that someone carry him. So, if there comes a time when someone is hanging by a rope over a cliff, they better pray to all the gods that will listen that it isn't Ryan holding the other end of that rope.
---
REPUTATION:
Ryan doesn't have much of a reputation. While he can be quite funny, he isn't really someone that is memorable or sticks in the mind. Most people forget his name and it is his face that they recognize. He is, as they say, beautifully plain.

FAMILY:
Various 'brothers' and 'sisters' at the orphanage

MISCELLANEOUS:
Ryan actually can command fire however due to trauma as a child, he is unable to call forth the flames and is, in fact, utterly terrified of fire which prevents him from ever using it. He, himself, doesn't know he can because he has blocked out most of the memories of that night from his mind in order to protect himself.
---
---
FACE CLAIM
Justin Long

USERNAME
[Pending]
---