---
Nicknames:
Kale, Kayla, Mika, Keely
Age:
Seventeen
Sexuality:
Bi-Sexual
Height:
5'6
Weight:
Healthy
Secrets:
Things that her friends don't know
~ Her father use to abuse her
~ Bulimic (Recovering)
Things her family doesn't know
~ Drugs
~ Sexuality
~ Gambling
~ Tattoos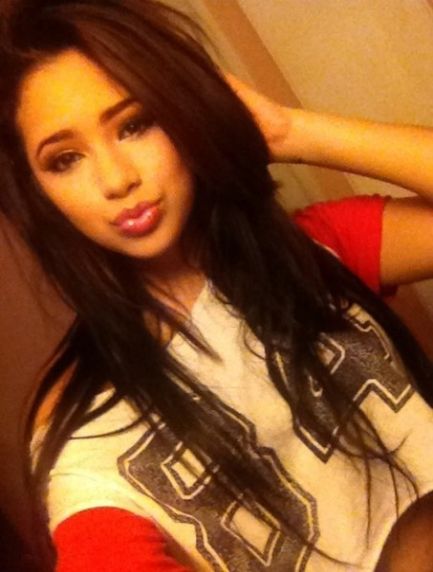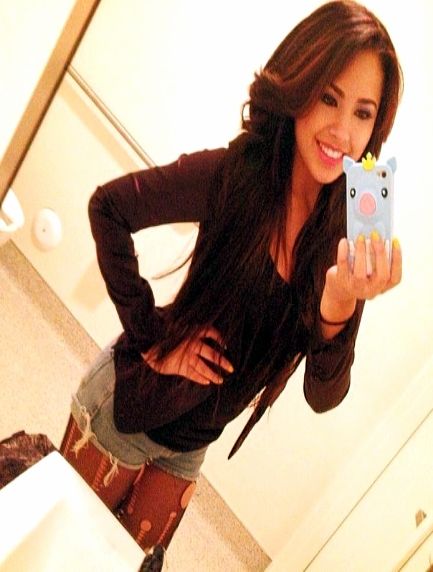 ---
Likes:

* Las Vegas


* Girls

* Guys

* Money


* Dancing

* Drinking

* Shopping


* Hookah

* Gambling

* Being High

* Chocolate Covered Anything


* Living on her own

* Being Drunk

* Her Grandfather


* Clubs

* Nightlife

Dislikes:

* Hangovers


* Losing her money

* Her parents

* Sleeping

* Rodents
Personality:
Being a person her age and already living on her own in sin city it is obvious Mikaela isn't your average seventeen year old. When it comes to her personality although she isn't one who believes in the zodiac signs and everything being written in the stars, she is a true lioness. One thing that no one could ever deny about Mikaela is that the girl has pride. Whether or not that can lead to her being sometimes vain and little self-centered well that is debatable, and unless you really want to fight about it it's best to just leave it alone.

While she can have her moments of melodramatics when it comes to the people she cares about she is never to self-absorbed to help if and when she can. The leos generous nature is a trait that she does have. Being from a family of wealthy she at times has more money than she knows what to do with. When comes to the people she befriends or dates she tends to spoil them like crazy just because she can and it makes her feel good to see those she cares about happy. In her relationships she can be really naive and gullible this combined with her tremendous generosity makes her easy to take advantage of. There have been times when she's woken up in her hotel room to find herself all alone and her money, drugs, clothes and all of electronics all gone.

You would think that her past experiences would have made her distrusting or at least wary of strangers but she has a big heart and an optimistic approach to things that doesn't allow her to just say fuck the world and everyone in it. Besides honesty speaking she doesn't like the feeling of being alone. In a place like Las Vegas who would want to be alone ?

All girls no matter how well they contain it have a bitchy crazy side and Mikaela is no different. Now between the drugs, the drinking and her usual chill personal its pretty difficult to get her to snap. Then again if you catch on a really bad hangover or coming down off a high she can be really irritable so then it's really easy to piss her off. It really just depends on when you catch her that determines whether or not you get the smile or the claws.

Mikaela doesn't believe in having a filter she feels like sugar coding is just the nice way of lying and lies always come out in the end so why waste your time with them. Her blunt demeanor sometimes can make her seem like she being a bitch when in truth she's just trying to be up front with you. If you want someone there for you who's going tell you how it is and be honest with you then you come to Mikaela if you want someone who's gonna try to spare your feelings than its best to just go to someone else cause your feelings may end up getting hurt.
---
---
Past
&
Present
Mikaela is from a family of wealth, her grandfather is Kirk Kerkouian. Her grandfather owns the majority of MGM Mirage which has a lot of businesses all throughout Las Vegas. That is the main reason why out of all countries and places around the world Mikaela decided to come to Sin City. Mikaela currently lives in a seven bedroom five bathroom villa at the Bellagio hotel. One may ask why does a teenager who lives by themselves need such a large place to stay in and Mikaela's answer to that would be why not live in a villa this size. Whenever she goes out she tends to make friends at the casinos and clubs and after a long night if someone has lost all their money or just doesn't feel like going home she is always one to open up her home. Granted that may not be the smartest or safest idea but its just how Mikaela operates. Beside waking up alone in a villa can be quite lonesome.
Mikaela doesn't really like to talk about how she ended up in Las Vegas although but as expected it is a question that she gets asked a lot. While no one knows this the reason why she doesn't live with her parents like other teenage girls is because her father abused her. He never sexually abused her but as far as physical, mental and verbal abuse goes he definitely takes the cake. Mikaela is a bastard child her parents weren't married when they had her and they haven't married since her birth. Her father is the definition of a dead beat the hasn't worked a 9 to 5 since Mikaela was born and she highly doubts he was ever able to hold down a job before she was. What her mother sees in him is still a mystery to her.
The first time he ever laid his hands on her was when she was thirteen. She can't remember all of the details that lead up to the altercation but she does remember the disbelief she felt when it happen. Of course after the fact he had apologized for losing his temper but that was expected. What she hadn't expected was her mother blaming her for what happened. According to her mom she had deserved it for being a disrespectful brat and she really hoped it had taught Mikaela a lesson about respecting adults and those who had authority over her. Apparently she hadn't learned her lesson because about a week later her father had thrown a champange bottle at her head. Fortunately for her baseball wasn't his sport and the bottle hit the wall and not her head.
Like in all cycles of abuse things progressively got worst but what was she to do. She knew in most situations people tell you to leave that person and call the cops get a restraining order and get his ass thrown in jail. However, she wasn't in an abusive relationship with some douche-bag boyfriend or psycho girlfriend this was her father and the fact that her mother was anything but supportive of her just made things worse. Mikaela ran away for the first time when she fifteen and she had plans of going somewhere really far away and just starting over but due to her family's connections she was only gone for a little more than a week before she caught and taken home. This only made things worst making the beatings even more violent than before and on top of that both of her parents not missed an opportunity to demean her.
By the time she had turned fifteen Mikaela had learned how to tend to her bruises to avoid questions and she was also bulimic. She never really saw a problem with her body but her parents did and they never failed to mention it which is why Mikaela began purging. To cope with everything going on in her life she took to doing drugs and drinking to deal with the drama in her life. Between the purging, the beatings and just everything in her life bringing her misery she attempted to take her life. With all the pain she had suffered in her fifteen years of life she went with sleeping pills as the idea of going to sleep and never waking up sounded really appealing.
The fact that she is still here today shows that her attempt did fail but out of it something good did happen. When a member of the family tries to take their own life to rest of the family that is sort of a signal for help. A signal that her grandfather saw and stepped in to recuse his granddaughter. At sixteen her grandfather took her away from her parents and allowed her to live with him. Going from being yelled at and abused twenty-four seven to a safe environment was a big adjustment but a welcomed one. For the time that Mikaela lived with her grandfather she stopped doing drugs and drinking and she also stopped purging, although at times when she gets stressed out she does relapse.
After staying with her grandfather for a couple of months Mikaela with much begging and pleading convinced her grandfather to let her move out on her own. With everything that she had been through in her life as much as she loved and was thankful as well as grateful for her grandfather she just wanted to be alone and on her own. He gave her permission to live on her own and he also agreed to fix the bill sending her money every two weeks to live on. She hadn't told him where she was going because in all honesty she didn't know where she was going but somehow she ended up going to Vegas. She lived in different hotels that she never had to pay for since and uses her grandfather's money to party and live off of.
---
Theme Song
Wiz Khalifa - No Sleep
Last night I let the party get the best of me
Waking up in the morning: two hoes laying next to me
Plus I heard an officer arrested me
Good weed and cold drinks: that's the motherfucking recipe
Nigga and we roll deep, so deep
It's going down in this bitch: concrete
We gon party all night: no sleep
Tell the owner them is all my guys
So tonight everything is on me
The drinks is on me
The bitches, the hotel, the weed is all free
Get high, I mean so high
We don't see the whole suite
Then fly to a level where you gonna need your own key (TGOD)
No driving, no sleeping
Live it up like it's the weekend
When the DJ play the right song
Gonna drink, gonna party all night long
Leaving from the club now she wanna stay with us
Came to spend it all, don't care what I'm paying for
Used to be too young, now I'm out here buying the bar
Everytime I look up, it's another red cup
Bunch of niggas in the game but they ain't playing with us
They just paying enough
Man them niggas ain't ballin they just laying it up
Saying they does, I'm just rolling hella weed up
while on my way to the club
I had to wait at the club
But now I don't cause everything is on me
The drinks is on me
The bitches, the hotel, the weed is all free
Get high, I mean so high
We see the whole street
We fly, I mean so high
We need a whole wing (TGOD)
No driving, no sleeping
Live it up like it's the weekend
When the DJ play the right song
Gonna drink, gonna party all night long
Party all day, party all night
Say you wanna party lets party alright
I, Party all day, party all night
Say you wanna party lets party alright
I, Party all day, party all night
Say you wanna party lets party alright
I, Party all day, party all night
Say you wanna party lets party alright
I..
No driving, no sleeping
Live it up like it's the weekend
When the DJ play the right song
Gon' drink, gon' party all night long
Party all day, party all night
Say you wanna party, let's party alright.