---
---
"Adventure was never part of the plan."
X
Name:
Elle Amanda Peterson
Nicknames:
Ellie (by siblings)
Age:
20
Gender:
Female
Sexuality:
Homosexual
Ethnicity:
American
---
---
"Looks are nothing if the heart is cruel."
Appearance:
Standing at 5'6", Elle may appear to be unathletic. However, blessed with strong legs and a quick pace, she can run rather quickly. Her outfits may be what keep her strength so under the radar. She dresses simple, usually in sweat pants and a jacket with some worn out t shirt underneath. Elle bares a tattoo on her inner wrist of 5 small silhouettes of birds flying towards her palm. Each bird represents a member of her family, and this tattoo is an important reminder to her of them. She has long wavy and constantly tangled brown hair. Elle resembles her mother, and it is something she is very proud of.
---
---
"Act only on good thoughts and you will perform noble deeds."
X
Personality:
Growing up dirt poor Elle has learned to take pleasure in small things. Whether it be acts of kindness, a free meal, or a conversation with someone new. She's always considerate and her heart is constantly open to giving out love. And in her eyes, generosity, hard work, and love are the three most important things a person can remember. Elle was a typically shy when it came to being at school, she never developed any really friendships, only with her siblings in which case she was loud and sarcastic. She could spend hours laughing at the dumbest things, and lamest jokes.
Talents:
Ability to lie on the spot -
Can fall asleep anywhere -
Is not afraid of risks -
Patience-
Running -
Weaknesses:
Takes things to heart -
Asks to many questions -
Believes the first thing she hears -
Fears:
The truth of her family -
She will loose a clear vision of right from wrong -
---
---
[img]small%20gif[/img]
[img]small%20gif[/img]
[img]add%20as%20necessary[/img]
[img]small%20gif[/img]
[img]small%20gif[/img]
[img]add%20as%20necessary[/img]
History:
Elle was born in the heart of Brooklyn, New York to a poor young couple. Growing up the oldest of 4 she was given responsibility at a young age. Whether it be babysitting or cooking dinner for the night, Elle shined. As a child Elle strived at making her mother proud and taught her 2 younger sisters to do the same. The Peterson family lived in a 3 room apartment. Kept in tight quarters, Elle shared everything she owned with her sisters, it could be clothes, nail polish, or make up, they shared it all. Her brother, possibly the family favorite due to being the youngest of the four was often stuck in hand-me-downs. He got lots of winter jackets and jeans from his older sisters. Elle's father provided the income of the family, working as a night guard at a small bank in Brooklyn, while her mother waitressed part time during the day.

As Elle grew to be 18 years old, her father uncovered a secret to her. He had gotten hold of a family heirloom, a gold cross with blue jewels going up and down it, that was worth $50,000 alone. When the cross was flipped over, and a small latch was undone it opened up a compartment just large enough to fit a single folded piece of paper. On the piece of paper contained all the necessary information and codes to unlock a safe. Elle's father told her that the money in that safe could last a lifetime, and could fill all the needs they could ever think of. He also told her that all he had to do was sell the cross in order to get the money to fly to the safe, located Alsace, France. After that he then planned to buy back the cross.

As Mr. Peterson searched out the proper person to sell to over the span of 2 years, he came across the wrong group of people. When the realized the crosses worth, they threaten to take the life of each person in the Peterson's family if he didn't hand over the cross, with in that week. Instead of doing as told Mr. Peterson ran home and hid the cross. 3 days later, now 20 years old, Elle came home to an empty house, her family gone. Elle packed her things and left, aware of what her father had caused. She filed a missing persons case for every one of them and lived in shelters across the city, waiting. Several weeks later Elle concluded the fate of her family and set off to find and steal back the cross.
---
---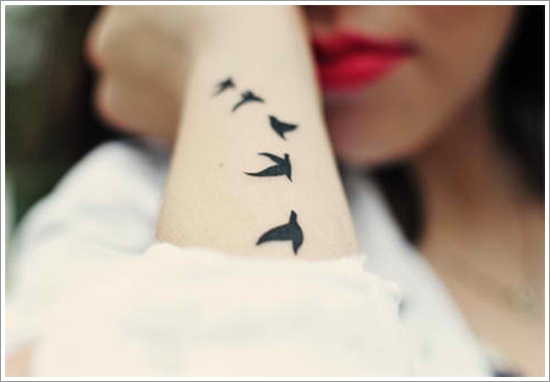 ""
[/center]