This Is War
|
Half
|
No Mercy
|
Pompeii
|
No Time To Die
In a western society ravaged by centuries of war between humans and unknown beasts, a small but well heard of group of Hunters, or as they are better known and feared of as Revenants, have helped protect towns from being completely wiped out. The group have been in search of one such Revenant for the past few years after their disappearance, a veteran of the last few conflicts. The group live their lives traversing the land in search of answers. What was the cause of the beasts' creation and what is causing them to attack humanity to the increasingly alarming rate that it is now. When a murderous pack of beasts attack a small town, it leaves more questions than answers that only the small group is brave enough to find the answers to, but will there be much of their world left to save by the time this war is over...?




"Every place has its stories passed down from generation to generation, to the next, and over time they have become known as legends, or fables, or fairy tales that one tells to their children at night or told as a warning you give to strangers who wander by. Whatever way it's told, they become legendary tales of beasts and monsters, to those who would wish to do evil unto the innocent. Well...well, ours isn't much different. Ours is one of old, passed down from the local tribes' grandfathers and their fathers before them. It tells of what they called "Beasts", whose skin was of the palest of white or blackest of black, appearing to almost be the color of charcoal, and eyes with the blackest of night skies, void of any life or emotion as if they were dead, or which would glow of light like a fire in the darkness, but not shine. Beasts who had an untamable hunger for human flesh and blood, bringing nothing but death and carnage in their wake.

These beasts have ravaged our lands for years. It seems as though every night we are attacked and another poor father loses another child, wife, or loved ones to one of those bloody bastards...Families are being ripped apart by these vile beasts, and in their wake, a group of special Hunters have taken up arms in hopes of steering them off from local towns. No one knows who they are as they blend in with the night, almost like those beasts themselves, but they fight for humanity, even if they aren't fully human themselves. At least some aren't entirely human...

From what I've seen, I've seen one of the Hunters have his arm ripped clean off, to only have his arm back the next week...We've all seen things, done things, vile...horrible things just to survive another day in this fucked up world...But with these Hunters, who I have been able to know which some are called Revenants, maybe we'll have a chance...If they still even exist that is, as we haven't seen one since the last raid, which was a month ago...We don't know how long our kind will continue to exist...If I may even continue to exist for much longer..." - Father Travis McFarlan, Ex 'Priest' 1820-1855


You, the writer get to choose what path you follow. You can be either a Hunter, with no special powers or abilities, or you can be a Revenant. Someone who was gifted specials abilities such as increased strength and stamina, as well as increased senses, like hearing, sight, scent, and taste. But you are still very much so human. I'll be making a thread to further go into everything with better details. The monsters will also have their own thread that I am slowly working on, all I ask is that you have a basic general understanding and respect for Native American folk lore and mythos as we will be delving into that aspect of things.

There will be very dark and serious themes throughout, so if anything makes you uncomfortable, feel free to just speak up. We are a group of welcoming writers that is. I'm also looking for rather dedicated writers, so if you think you have what it takes, please feel free to join, we'd love to have you :] I've also made a Discord that you can join if you so wish, makes it so much easier to communicate with others. :] Also, for characters, I'd prefer real life face claims for this, sorry. Just makes things cleaner and less clunky. But as for how far you can go for characters, feel free. This is remotely realistic, but you also have to remember, it is heavily mixed and inspired by folklore and mythos, so you can have lightly restricted creativity with your characters. As long as they aren't ridiculously Over powered or nonsensical, I'll probably let them in. But if you aren't sure, just ask and i'll let you know what I think. You will also have 48 hours to send in a CS after reserving your spot, it can be blank, but do please work on it as you will have 72 hours after that to hopefully finish your CS. If you need more time, simply just ask. Thanku.




The Characters





|| Face Claim: Sophie Turner || Name: Scarlet 'Red' Ingles || Age: Appears Twenty Four || Sexuality: Pansexual || Role: Revenant ||

#800000

|| Wolf's Bane109 ||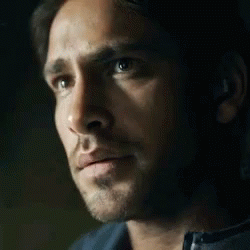 || FC: Luke Pasqualino || Name: Arthur Talbot || Age: Twenty Six || Sexuality: Heterosexual/ Bi-curious || Role: Hunter ||

#a7a0a0

/

#6f6465

|| Alekai ||



|| FC: Jeffrey Dean Morgan || Name: Harlan Talbot || Age: 44 || Sexuality: Heterosexual || Role: Hunter ||

#96cca5

/

#63b077

|| Alekai ||



|| FC: Lindsey Stirling | Name: Adelaide Meadowsweet | Age: 24 | Sexuality: Asexual Biromantic | Role: Hunter |

#c6a9a3

| partially-stars ||



|| FC: Samuel Larsen | Name: David Arthurs | Age: 23 | Sexuality: Bisexual | Role: Revenant |

#3e5c59

| partially-stars ||



|| FC: Riley Voelkel | Name: Darcy Lewis | Age: 25 | Sexuality: Heterosexual | Role: Hunter |

#1d8256

| Kohananinja ||



|| FC: Alexander Calvert | Name: Benjamin Lewis | Age: Appears 20 | Sexuality: | Role: Revenant |

#0e0418

| Kohananinja ||




|| FC: Alyvia Alyn Lind | Name: Lilith Magpie | Age: Appears 13 | Sexuality: N/A | Role: Revenant |

#3968B8

| Sorella ||
Taking place in...
24 posts here • Page 1 of 1
24 posts here • Page 1 of 1
Arcs are bundles of posts that you can organize on your own. They're useful for telling a story that might span long periods of time or space.
There are no arcs in this roleplay.
There are no quests in this roleplay.
Here's the current leaderboard.
There are no groups in this roleplay!
Welcome home, Promethean. Here, you can manage your universe.
Arcs are bundles of posts from any location, allowing you to easily capture sub-plots which might be spread out across multiple locations.
You can create Quests with various rewards, encouraging your players to engage with specific plot lines.
Settings are the backdrop for the characters in your universe, giving meaning and context to their existence. By creating a number of well-written locations, you can organize your universe into areas and regions.
Navigation
While not required, locations can be organized onto a map. More information soon!
There are no groups in this roleplay!
By creating Collectibles, you can reward your players with unique items that accentuate their character sheets.
Once an Item has been created, it can be spawned in the IC using /spawn Item Name (case-sensitive, as usual) — this can be followed with /take Item Name to retrieve the item into the current character's inventory.
Give your Universe life by adding a Mob, which are auto-replenishing NPCs your players can interact with. Useful for some quick hack-and-slash fun!
Mobs can be automated spawns, like rats and bats, or full-on NPCs complete with conversation menus. Use them to enhance your player experience!
Current Mobs
No mobs have been created yet.
Locations where Mobs and Items might appear.
You can schedule events for your players to create notifications and schedule times for everyone to plan around.
Add and remove other people from your Universe.
The Forge
Use your INK to craft new artifacts in Last Of The Revenants. Once created, Items cannot be changed, but they can be bought and sold in the marketplace.
Notable Items
No items have been created yet!
The Market
Buy, sell, and even craft your own items in this universe.
Market Data

Market conditions are unknown. Use caution when trading.

Quick Buy (Items Most Recently Listed for Sale)
None
Discussions
Topics

Replies
Views

Last post
Most recent OOC posts in Last Of The Revenants
There have been no posts in the OOC topic for this roleplay!