---
---
███████████████████████████████████████████████████████████████████████
---
---
for now I will stay alive.
leave the city
-
house on a hill
-
leave it alone
---
---
███████████████████████████████████████████████████████████████████████
---
---
F U L L

X

N A M E
David William Arthurs

N I C K N A M E (S)
Dave (dislikes)

B I R T H D A Y
April 27

A G E
25

R O L E
Revenant

S E X U A L I T Y
Bisexual.

E T H N I C I T Y
Unknown

H O M E T O W N
BlackWater.

H E X


#3e5c59
---
---
███████████████████████████████████████████████████████████████████████
---
---

S T Y L E
David is a very simple dresser. He sticks to dark colours and tough fabrics, minimising the amount of time he has to spend patching them up if and when they get torn in a fight. His clothes are always exceptionally well maintained, never seemed to be torn for too long or ever dirty. His hair is always kept short, if a little ragged from time to time when he cuts it himself. He wears rings and toys with them when he gets bored or anxious.

H E I G H T & W E I G H T
6'1", 160lb

A P P E A R A N C E
David has the type of face you're not likely to forget in a hurry. His piercing dark eyes, the distinctive silver of a revenant, sometimes seem like they can see into a person's soul, into the secrets they hold deep within. There's a certain edge to something about his appearance. Maybe it's the strong jaw and cheekbones, or the combination of dark eyes and dark hair that's almost black. Maybe it's the way he's stronger than he looks at first, the muscles that sit just beneath his skin, his posture that makes him look almost like an animal on their guard.
---
---
███████████████████████████████████████████████████████████████████████
---
---

L I K E S
There are few things David likes more than the peace of early mornings, when it's still cool and before the rest of the world is awake. He loves fresh fruit. He enjoys flirting and being flirting with, even if nothing comes of it. He likes quiet evenings around a campfire, especially with people who don't feel the need to fill every spare second with noise.

D I S L I K E S
He dislikes most forms of alcohol, disliking how it clouds his mind and removes some elements of control over his own actions. He never properly learned to read or write so hates anything that requires literacy skills as he feels like it highlights his poor upbringing. He doesn't like storms and often falls silent during them, only responding when directly asked a question.

---
---
███████████████████████████████████████████████████████████████████████
---
---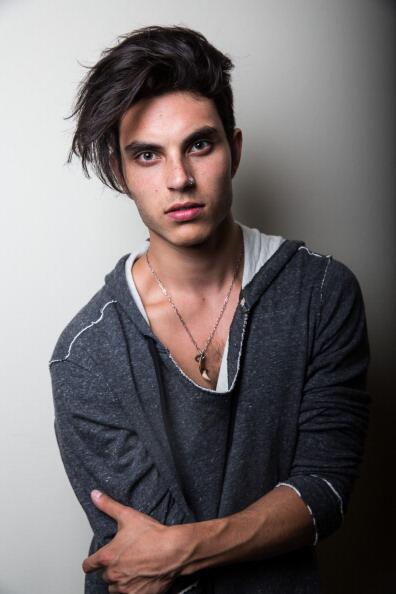 P E R S O N A L I T Y
Before he became a revenant, David was something of a heartbreaker. With a cheeky, charming smile, it seemed he could enchant almost anyone he wanted to. He knew exactly what to say, exactly what to tell someone to get them to give him what he wanted. Sometimes it was a night together, other times, it was a free meal or a discount on goods. He could be a flirtatious charmer to a girl, a serious, a mature adult to her father, and a sweetheart to her mother. Every face he showed was sincere and believable and it almost always worked for him.

And he still acts exactly the same, but now there's something about him that leaves people a little more... unsure. He's more dangerous now, not the same ray of sunshine he used to be, and it's forced him to change all of his tactics. Luckily for him, plenty of people like a bad boy and he can make it work for him. He doesn't like the way people look at him with fear. He didn't ask to become this but it's been trust upon him, and he doesn't have much of a choice now. He can't go back, and it is better than being dead.

Some Revenants lose their soul, become something different. Not David. When Davis is on a hunt, he does everything he can to minimize the collateral damage. He has a soft spot for kids and will often risk his own life to make sure they get out of the environment safely. Even if he can seem like a playboy, he does want something serious. But his lifestyle doesn't lend itself all that much to a relationship, and he highly doubts he could find anyone that would want to stick with someone like him. So this is easier for everyone, he tells himself.

---
---
███████████████████████████████████████████████████████████████████████
---
---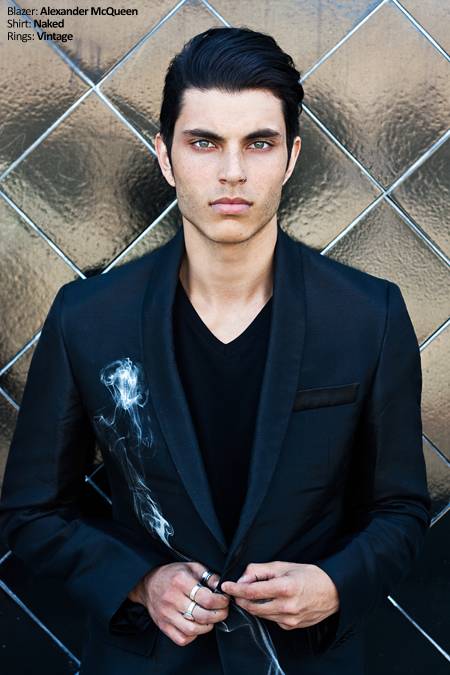 H I S T O R Y
David's parents were a real love story. They met at 16 and were married by 17, with David's older brother being born within a year. David followed two years later, and it seemed they were the perfect, idyllic family. And then when David was 3, their father was killed in a freak accident on their ranch. His mother was forced to step up with the management, leaving her with less time to look after her sons.

But the time they did get was full of love, and it meant that David and his brother helped out as much as they can to help minimize her workload. David was mucking out the horses as soon as he could use a shovel, and he was helping train them the minute he turned twelve. He could fit into any position in the ranch, from a groom to a trainer, and he was valued. His brother moved away to try and earn money for himself and the family, while David stayed and was presumed to be the next to take over.

His mother died when he was 17 from a fast and intense illness, and he was left with more responsibility than he had ever wanted. His father's brother, a former hunter moved to town to help him out. David was his right hand man and respected in the community. He never wanted to get tied up in the attack. He was in a different town, somewhere unfamiliar, with the intention of selling some horses. The attack decimated the town and David was left for dead. But he didn't die. When he woke up, he was with a group of people who explained what he had become. For a few months, he travelled with them, acting as a hunter. But it wasn't what he wanted, and he made his way home, back to the ranch.

---
---
███████████████████████████████████████████████████████████████████████
---
---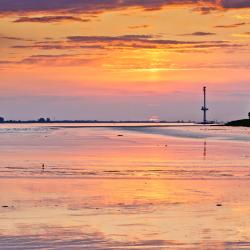 R E L A T I O N S H I P

X

S T A T U S
Single

A B I L I T I E S
As a Revenant, everything about his physical condition is enhanced a little bit. He's faster, stronger, more durable. He can withstand more damage than a normal human and deal even more. He's got better aim than he ever had before he changed. He was strong when he was human, but he's almost impossibly strong now, able to lift far more than anyone of his height and build should be able to. He can outpace humans easily and run further without even the slightest burn in his lungs.

T A L E N T S
David has spent his entire life working with horses, and it shows in the way he handles them. He's good with most animals. It seems he can always keep a level head, no matter how bad the crisis is. If you need someone to hit a moving target with accuracy, it's a talent David seems to have developed in the few short months he's been a revenant.

S T R E N G T H S
He's almost the perfect soldier. Loyal, dependable, with a willingness and an ability to follow orders under any and all circumstances. His manner is always calm and he knows how to comfort scared people, even in a situation when everything seems to be falling part around them.

W E A K N E S S E S
The only time he will betray orders is if there is a child involved, in which case, he will often put himself and sometimes even others to protect them, and he'll do so without a second thought or an apology. He holds a horrific amount of guilt around the events that resulted in him becoming a revenant, and will refuse to even acknowledge what happened.

---
---
███████████████████████████████████████████████████████████████████████
---
---