---
---
███████████████████████████████████████████████████████████████████████
---
---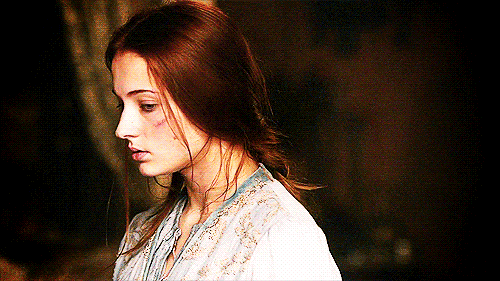 "They're asking why I think I'm losing my mind."
Blinding Lights
//
Two Straight Lines
//
Gimme A Minute
//
Experiment On Me
---
---
███████████████████████████████████████████████████████████████████████
---
---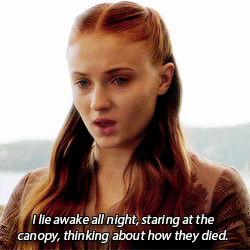 F U L L

X

N A M E
Scarlet Elizabeth Rose Ingles

N I C K N A M E (S)
Scar // Red

B I R T H D A Y
October 15th

A G E
Appears to be Twenty Four // Is about one hundred years old

R O L E
Revenant

S E X U A L I T Y
Pansexual // Demisexual

E T H N I C I T Y
Caucasian

H O M E T O W N
BlackWater, Tenessee

H E X
#800000
---
---
███████████████████████████████████████████████████████████████████████
---
---

S T Y L E
Unlike many, Scarlet prefers to wear what many consider unorthodox for their time period to wear. She is usually seen wearing form-fitting pants made of some unknown, stretchy material, along with a few layers of a dark-colored long sleeve shirt, typically with the sleeves rolled up to the elbows and suspenders. With a leather waistcoat, that or some other durable material to help with any otherwise unnecessary armor and protection at all times. As well as a large overcoat, such as a duster or short trench coat that typically comes down to her knees. The coats are always used more for protection from the elements, just as they are used for protection while in combat, especially considering her occupation as a Revenant. As for footwear, she is usually seen with leather, steel plated boots that come up about halfway of her calves, shortly stopping below the knee. While she normally prefers to get her hands dirty, it's not much of a surprise if she shreds a few layers for easy mobility, even if it is a tab bit more reckless. To put it lightly, she prefers the traditionally masculine style and function of clothing over the more feminine traditional clothing. What good is a dress gonna do while in a fight against a SkinWalker or Wendigo, other than getting in the way?

H E I G H T & W E I G H T
5' 11" // 135lbs

A P P E A R A N C E
In her own words, she's not the most attractive person out there, nor is she the most recognizable face. She doesn't find much to look at in terms of looks in herself, and as such is usually seen in the background of most places, off in the shadows or background as the ever-present watchful eye that she prefers to be. But that isn't to say she isn't confident when it comes to speaking her mind or making her presence known, she makes it a point to go above and beyond in most cases. Just as red as her hair is at times, lies a fiery personality that isn't exactly what you would expect from someone of her stature. Being oddly tall and feminine in appearance, others never expect to see the woman that lies beneath the doll-looking face. Contrary to her otherwise tall and dainty looking frame, she is rather spry and very easy to compact herself to appear smaller than she is. She tends to keep an air of mystery and uncertainty about her, and she likes to make it known that she isn't one for much talking and when she is, it's usually never a good scene. From her fiery red hair, pale skin, dark eyes, and overtly doll-like face lies something much darker and fiercer than anyone can imagine. All it needs is a little poke and prod, and the more on edge and darker version of Scarlet can make itself known if she's feeling up to it. Best note to keep in mind, just because someone has a pretty face, doesn't mean they have a pretty soul. And that couldn't be farthest from the truth in Red's case.

Aside for any oddities or scarring, she has plenty of both. Scars and tattoos ranging in different sizes and shapes cover at least 60% of her body, either made by her own hands or done to herself or mostly from accidents of past misfired shots and explosions due to dynamite, or scarring from accidents or fights she's endured enough to tell the tale. As for tattoos, she has a few, but none worth detailing now.
---
---
███████████████████████████████████████████████████████████████████████
---
---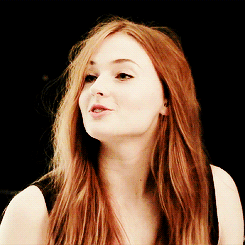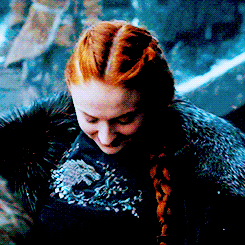 L I K E S
Jackets, particularly leather // Reading, she can usually be found with a book in her hand and in the corner off somewhere // Music, finding it to be one of the few things that still bring her some sense of peace // Keeping in shape, she has a rather strict diet and schedule that she tries to stick to, and as such her natural physicality is above average, as well as the fact she grew up on a farm // Hard work and getting her hands dirty, she is by no means your typical woman and loves having to work for her keep // Lemonade, with that natural cane sugar that is sadly hard to come by // Healthy food, even if she often cheaps on some snacks or sweets // Nature, considering how much time she has spent outdoors, it shouldn't be a surprise that she finds comfort where everywhere is open and you can see for miles // Alcohol, especially in large quantities as it takes an almost abnormally large amount to get her remotely drunk // Hard alcohol, like whiskey, beer, and moonshine // A good form of humor, contrary to what some may think she actually adores jokes // Finding old books and documents from those that have passed, knowing what their thoughts were intrigues her // Making sure that those she travels with are safe, even if she may not seem like she cares about others // Flirting, while she is incredibly awkward, she can't help it when she sees a pretty face // Water, and swimming, but only if she can see the bottom // The night sky, with stars to see for miles as she likes to lay out under the sky and just look up and count the stars // Dancing, she is surpisingly good at it, but doesn't dance much anymore // Occasional smoking, mainly tobacco //

D I S L I K E S
The smell of burnt toast and coffee, something about it causes her to feel sick // Liars and hypocrites // Fake people, who simply want to be her friend to get something out of her, in the end, // Being used and taken advantage of // Small, tight spaces // Deep and dark water, considering she almost drowned as a child it doesn't come as such of a shock for her distaste of not able to see the bottom // Large animals, like bears, alligators, cougars, and wolves // Scorpions and anything else with an exoskeleton and a lot of legs, they make her skin crawl // Overly hot and spicy food // People who talk while eating // Judgmental people // Shouldn't come as a surprise, but she despises coyotes and any desert-dwelling creatures, all due to SkinWalkers // An overabundance of blood, she can handle seeing it, but when it becomes too much she begins to feel sick and lightheaded // An overt amount of silence, especially when outdoors, as it's usually a sign of a monster being nearby // What's become of the Church and Travis' members leaving and joining Micah and his cult //


---
---
███████████████████████████████████████████████████████████████████████
---
---
P E R S O N A L I T Y
Outwardly, Red is generally a cold-hearted, silent, and very reserved individual. She tends to not speak to others, and the only people she will talk to are those that are over her in status such as governers and politicians, even if she finds them to be fools and disagrees with everything they say, she will remain silent and wait for her turn to speak. She is very respectful to those who are her superiors, such as commanders or fellow Hunters and Revenants, even if she does tend to think of herself as being better and above them.

Aside from her cold exterior, she is actually a very vulnerable, and caring person. Once you can somehow gain her trust and loyalty, as well as time, you'll see that she's really a sweet, kind, selfless, loyal, and good-hearted person. She just can't bear to lose anyone else, so she chooses to keep to herself unless it's someone she has a close bond to, then you'll know exactly what kind of person she is. Which more often than not is a wise-cracking, smart-mouthed fool that simply just wishes for the best for others.

Meanwhile, in combat she is ruthless and in a way, slightly detached. At a young age she learned how to kill and fight for her life, not only animals but humans as well as beasts. While killing humans isn't her preferred way of handling things, she will take another's life if it means her getting what she needs, and the safety of everyone else. As she has had to live by herself for many years now, almost too many to count, she is accustomed to living alone and defending for herself in such a harsh world. Even though she does well on her own and prefers it more often than not, she wouldn't be against being with a group, as long as they can defend themselves, as she isn't always wanting to have to be the hero that saves the day all the time. Albeit she wouldn't get attached to anyone, as it isn't easy for her to lose more people, at least that's what she keeps telling herself anyway. Stay by yourself, and you won't get hurt when another one dies.

---
---
███████████████████████████████████████████████████████████████████████
---
---

H I S T O R Y
Much of her history has become a shroud of mystery and blur, even to herself as the years went on. She was never one to talk about where she came from, or who her family was, as that part of her died the day that too she passed on and came back as- whatever was left. She was born to a small family on the southern borders of BlackWater, Tenessee to her parents on a small farm. Being the only child, she was given the best life her parents had to offer, even when they were on the brink of poverty. From a young age she learned to work hard and push herself harder than she had to, move faster and go on for longer periods of time.

Scarlet showed an interest in helping out with the farm at a very young age, over helping her mother in the kitchen. And since she was an only child, and was oddly closer to her father, he happily took her under his wing and helped her learn how to till a field, plant crops, know when crops were good or rotten, how to tend to the animals and cattle, as well as how to chop wood and help with chores around the property. It was something she absolutely loved and proved to be far too good with her hands when she was otherwise told to stay in the kitchen and help her mother with dinner by the neighbors.

But as the years went on, and as the attacks became more frequent, the less time she was allowed outdoors. When the sun began to set, it was time for them to go indoors and stay inside. It seemed almost like a universal rule, no one was allowed outdoors at night unless the monsters came to steal you away in the night. She grew up hearing the screams and howls off in the night, and the stories strangers would tell of someone going missing, but she never saw anything. Not until she turned seventeen. That was when everything she knew came crashing down around her.

Scarlet was helping tend to the field with her father when they heard it. The screams. God, the blood-curdling screams that chilled both of them to the core. They both stopped in their tracks, and without having to utter a word they ran back to their small home and locked the doors. Boarded up the windows and kept to the center of the room, away from the windows. Silence overcame the farmstead, and then before they knew it, the sound of screams and glass shattering sounded. Gunshots rang out as she heard her father and mother scream as they did their best to fight off the beasts that seemed to have been agitated by something. It wasn't their normal hour to come out. Dusk hadn't come yet, so why were they here.

The only thing she was that in the ensuing attack, she was knocked unconscious, and when she awoke, Scarlet saw the farmhouse and surrounding property was set alight as she was being dragged away by men dressed in black robes. It was the next morning when she was awoken suddenly from someone shaking her that she understood what had happened. Her family had been attacked, that much she knew. But what she didn't know, was that her parents had been slain, leaving her as the last survivor. No one knew why, why she was left alive. Which was an odd thing for any of the creatures to do, their entire behavior had been odd, the man explained. The strange man introduced himself as Father Macfarlan, and that he was a Priest of the Church, and that a few of his followers had been passing through and managed to help.

Scarlet questioned them, and after what seemed like hours, she got her answer. The truth of what happened. Travis and his small group of 'Priests', who were an elite group of underground Hunters had stumbled upon the farmhouse as they had seen the smoke from afar and came to investigate as they were in the town as a small attack had happened. They offered her a chance to avenge her parents death, as well as get revenge on who sent the attack, as Travis knew all too well who and why. Scarlet took up their offer, and joined the small group of Hunters, and as time went on, she proved to be one of the best he had seen. As he had taken her under his wing personally and taught her everything he knew, essentially becoming her second father figure.

Years passed, and it was on one of their missions to a nearby town when she was twenty-four that something happened, that to this day Scarlet isn't exactly sure what happened. They were sent to stop a train that had Micah Cornwall and a small group of his followers on it. Their mission, stop it and take him in if they could while keeping the casualties as lowe as they could as it was a luxury train. Scarlet remembered everything going according to plan up until the point of when her and the small squadron she was leading with, found Micah. A small fight broke out between his men and her group, and without any warning, there was a large explosion in the center of the train, causing it to tip and break off from the tracks. As the train slipped and turned, Scarlet was harshly slammed into a wall of the train and lost consciousness on the impact.

All she knew was that when she awoke from the incident, that she was in the middle of nowhere. Snow-covered, train-tracks and tunnel were all that remained around her as she found herself halfway down a ditch. After having to struggle with the rubble and debris of what remained, she was able to free herself. In a wounded and confused daze, she slowly began to make her way back to where she remembered coming from. She was offered a ride from an old couple on a wagon that was headed in the same direction as her, and after accepting it, she was informed of what happened. It was months since the explosion with the train, Micah got away and half of her group had been brutally murdered in the ensuing fight that took place. No one was able to find her body, and as such they suspected that she had either been abducted or killed in the fight. Scarlet didn't understand but after time had passed by, she learned to live on.

Scarlet wasn't sure what happened next, but she couldn't go back, not now. So she spent the next unknown amount of years traveling over the continent, spending little time with people, and preferring to stay by herself. Everything was so different since the accident with the train. It was as if something had happened to her, and she became something else. It was only when she met a man by the name of Rodrick that she understood. He was just like her, something else, something....Otherworldly. It was only after spending time with him and learning how to control her new abilities that she was able to accept the life she was given, or more so the second chance of it. She spent countless years with him, and it was only recently that the two separated ways. Scarlet decided to head back to her hometown for the first time in years, and she isn't exactly sure what to expect. All she knows is that attacks have become more recent and frequent, she just hopes that if the next few waves happen, that she is able to be of some use...As well as her hoping to come across Cornwall once more...



---
---
███████████████████████████████████████████████████████████████████████
---
---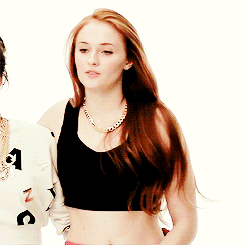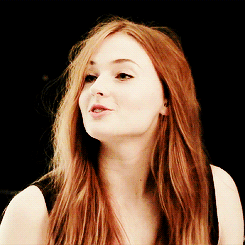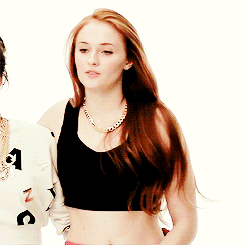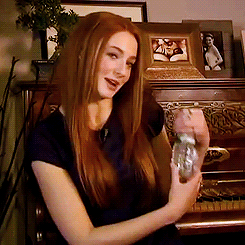 R E L A T I O N S H I P

X

S T A T U S
Was in a long term relationship, but has since remained single; it's complicated // Open to being in a relationship, just hesitant

A B I L I T I E S
Like all Revenants, she has inhuman speed, strength, and reflexes, as well as increased senses. She can see clearer, hear farther, and smell things that take the average human longer to pick up on. As all Revenants can, she can jump large gaps or land higher falls compared to normal humans, sustaining as minimal damage from say a hundred-foot fall, with only a sprain ankle at least and a broken bone at most. Her healing factor is higher than most, therefore she ages slower as most Revenants do tend to age at a slower rate than humans.

What's unique to her, is that Scarlet can track things better than most Revenants and Trackers can. She's spent enough time tracking down SkinWalkers and Windagos, that she can know where most went without needing to follow their scent. Red has also obtained a rather high pain threshold over the years, being able to take more damage than others can before she succumbs to her wounds and passes out, which often results in her being far more reckless and thick-headed in her actions compared to the others of her kind.

T A L E N T S
Red has a surprisingly good memory and attention to detail, being able to pick up on some things others may not right away // She can pick up clues rather quickly, even if she doesn't seem to be paying attention // Hand to hand combat, she took years perfecting it during her time under Travis' leadership and has become rather skilled in basic combat // While Red may be rather quiet around strangers or those she isn't very comfortable around, she can be a leader or help make choices when the time calls for it // Cooking, not much of a surprise since she's spent so much time on her own she has almost perfected the craft of making most foods // Playing the violin, although she hasn't touched one in years // Has a sharp eye and steady hand, often making her shots with a gun count every time, as long as the target is still //

S T R E N G T H S
Can fight with weapons or without, often using blades and knives, and even her fists sometimes // Can be a leader when time calls for it // Has a strong sense of loyalty and protective nature over others, often putting herself in danger // Is a good shot with a gun // Is able to pick up tracks on creatures, not just those of Wendigos and SkinWalkers // Doesn't give up on those she finds worthy of her companionship and affection, often coming across as motherly to some at times //

W E A K N E S S E S
Too daring and risky for her own good, often putting herself at risk if it means someone else is safe // Has a slight temper, mainly when it involves others being mistreated or put in harm's way // Red isn't exactly the smartest, and as such, she doesn't always think things through or enough before she says or does something, often being questioned after her actions // Has a slight superior complex, mainly considering who she was taught by and how long she has been a Revenant, often looking down on others who haven't exactly gotten a hold of the whole idea of being a part of the undead //

---
---
███████████████████████████████████████████████████████████████████████
---
---