---
"Just do everything we didn't do and you will be perfectly safe."




Just do everything we didn't do and you will be perfectly safe.

-F. Scott Fitzgerald
xx
---
xxxxx

|| Name ||

Temperance Anne Wheeler


xx




xxxxx

|| Nicknames ||

Tempe, Tempy


xx




xxxxx

|| Gender ||

cisfemale


xx




xxxxx

|| Age ||

20


xx




xxxxx

|| Birthday ||

January 19


xx




xxxxx

|| Sexuality ||

(closeted) homosexual


xx




xxxxx

|| Role ||

human


x





---



xx




xxxxx

|| Height ||

5'8"


xx




xxxxx

|| Weight ||

132 lbs


xx




xxxxx

|| Hair Color ||

brown


xx




xxxxx

|| Eye Color ||

brown


xx




xxxxx

|| Identifying Features ||

n/a


xx




xxxxx

|| Description ||

Tall and beautiful, Tempe has been no stranger to the affections of men. She tends to carry herself with all of the strange awkwardness of someone who is entirely uncomfortable with herself. She tends to dress simply as she can get away with, not liking to adorn herself in any ornate fabrics or complex hair styles, even at parties. She tends to have a sad countenance about her, even when she smiles. Something about her just seems as if she's always fighting the urge to cry, or scream, or hit someone. Still, she tries her best to look pleasant. A clean face, hair neatly tied behind her head, clothes clean, well-fitting, and freshly pressed. She is always well put-together, and it suits her, even if she does look like she's bursting at the seams with words unsaid.


x




---
xx
Temperance is sweet, kind, and caring. She's the kind that will do whatever she can to help the people in her life, though there is often much that she simply can't do. She's not exactly been shielded from the horrors of the world; she knows about the attacks, the death, the destruction, but she's never known exactly what it looks like. What the reality is, so she tends to be able to go about life with a certain amount of optimism that some people can't seem to muster. Always looking on the bright side, Temperance tries to go through life with a smile on her face. Things aren't perfect, but dwelling on the bad things doesn't do anyone any favors.

She does have her moments where it's too much, where she has to lock herself away and cry. Normally shortly after an attack, when she has to face the reality of life. In truth, she has a very melancholy way of thinking. She tries to keep it to herself, but she often finds herself believing that the world is crumbling down around them, and wishes there were more she could do. With friends, she can be a little on the mischievous side, though almost never enough to get herself in trouble. She has a bit of a cheeky wit, and enjoys telling jokes, even if she does rarely get the chance.

While, she is not particularly stubborn, and isn't one to boldly oppose authority, or even verbally stand up for herself- but she is the sort to sneak out after dark, or go behind your back if she thinks it's the right thing to do. She despises confrontation, and actively tries to avoid it, but her sense of what is right is very strong, and often seems to override her desire to keep the peace. Her sense of justice often brings her to tears, and she can't stand to see suffering or pain in the world.
xx
xx
xx
---



xxxxx

|| Likes ||

Being one of her only views to the world outside the town she was born, Temperance loves books, and while she isn't particularly talented at playing, she loves to listen to piano music. She has quite the sweet tooth, and will never turn down sweets of any kind. She's been known to say that there is no luxury quite like a warm bath. She adores spring afternoons, and that fresh feeling after it rains, like the world is new. Tempe loves kittens, and has single handedly nurtured several after they'd been abandoned. While she hasn't seen many, she loves plays, giving (and receiving) hugs, and strawberries are perhaps her favorite thing to eat.


xx




xxxxx

|| Dislikes ||

Temperance has never liked the cold, and often complains through chattering teeth of the discomfort it brings her. While she doesn't necessarily have anything against alcohol, she despises drunkenness, as she has seen excess drinking turn too ] many decent men into monsters. There is nothing sadder to her than death, sickness, and the pain they leave behind. Temperance hates crying, especially in front of others, and tries to avoid it when she can. She's not a fan of salty foods, bugs, and not being taken seriously. She hates feeling rushed, and tends to wish that people would just let her take her time, but more than anything, Tempe doesn't like being alone.


xx




xxxxx

|| Fears ||

trains, thunderstorms.


xx




xxxxx

|| Secrets ||

she's recently turned down a very decent marriage proposal, and wants nothing more than to get away from the constant reminders of it.xx
xx



---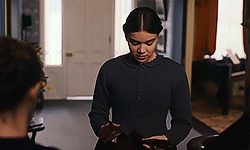 m i s c e l l a n e o u s




xx




xxxxx

|| Abilities ||

Temperance tends to be fairly good at staying under people's radar; she's fairly unsuspecting, with her kind face and general air of vulnerability.


xx




xxxxx

|| Talents ||

Tempe is a good horseback rider, a half-decent cook, and she's good at working stubborn stains out of clothing. She's grown fairly proficient at reading people over the years, but tends to save that for the particularly obnoxious sort. She's about as good at sewing and mending as can be expected of a young woman her age, and has a relatively steady hand.


xx




xxxxx

|| Strengths ||

Temperance biggest strength, though she loathes to admit it, is people's general insistence of underestimating her.


xx




xxxxx

|| Weaknesses ||

Tempe isn't much of a fighter, can hardly shoot a gun, and very likely couldn't bring herself to harm anything resembling a person if she tried. She just cares about people too much to want to really hurt them.



---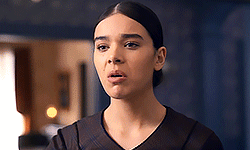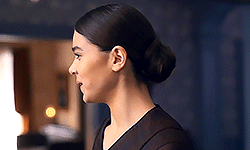 Temperance was the youngest child born of a loving union; with four older siblings, the house was often busy (even verging on chaos occasionally), but there was no shortage of love. Despite always being in her life, Temperance never knew much about her father. She knew of his temperament, his character, what kind of a man he was, but his past was a mystery to all of his children.

Temperance grew up helping tend to her parent's shop, and helping keep up the family home. With their father's disability, and their mother being otherwise occupied with the family business, many of the household tasks fell on the children as their father grew older. He did what he could, but some of the chores were difficult for him, and Temperance certainly never complained. Though the older she got, the less sense things made. She had always assumed her father's injuries had been from the war, but as a teenager she found that not to be true.

She was only fourteen when the boys in town started trying to convince her that they would make good husbands, and it was at fourteen that she vowed to herself that she would never marry. She didn't understand, at first, why the idea seemed so unpleasant, but as she grew older she began to understand herself. A certain sadness came with that understanding, because she knew that she would never fully belong there, and she would always struggle through life if she refused to marry. But she knew in her heart that she couldn't live her whole life as a lie. She spent her time crying about it, and then vowed to never shed another tear about how unfair her life was. There were better things to weep about, and she so hated to cry.

As her siblings all left the family home, and only she remained, she began to feel a deep sense of loneliness. Long hours were spent alone, and while she could have easily gone into town for company, for a time she turned into herself. She had never gone out with the intent to snoop through her parent's things, but she'd spent an entire eighteen years of her life feeling like she didn't know them (her father, especially) at all. She had never expected her parents to be close friends, but she thought they should be more than mere acquaintances, that she should know more about them than their names and whether or not they liked sugar in their tea. She found a lot of things that didn't make sense, though she never dared to question her father about it. If he had been a hunter, he must have had his reasons to never mention it. That's what she told herself, even though, in her heart, all she wanted was to know- to understand. Why hadn't he passed down his knowledge to even one of his children? But she knew that he would never tell her, so she would have to find her answers elsewhere.
---
---
writer: nonconformingrole - fc: Hailee Steinfeld - hex code: #6E9ECF
---
---