---
"Be kind, for everyone you meet is fighting a hard battle."
---
---
| Name |
Pepper Imani-Ada Collins
| Age & Grade |
Seventeen & Year Twelve (Senior)
| Length of time at Laurel |
Attended Laurel since year four, so eight years
| Sexuality |
Heterosexual
| Class |
Influential
| Income |
Celebrity Plastic Surgeon for a Father & Supermodel Mother
---
---
---
---
| Strengths |
empathy, strong hollywood connections, money (obviously), looks, her ability to flirt, quick reading skill, easily picks up new skills, quick-growing fingernails, her ability to see the bright side to most situations, puberty hit her like a truck, picking up things with her toes, strangely good at i-spy, dresses well thanks to her mother, small foot size (so shoes are easy to find), freckles (because who doesn't love freckles?), listening to others
| Weaknesses |
insecurity, body dysmorphia, homesickness, crappy romantic relationships, criticism, her thoughts, addiction to chocolate (but her inability to eat it), her need to step on a scale every morning, dates and times, connecting names to faces, deep conversations, anxiety attacks, loud noises trigger attacks, random scattered migraines, basically all of the problems that come with not eating (only when she is withholding)
| Fears |
her body- While this one may seem more obvious when you understand her disorder, Pepper's body has been something that causes her unbelievable discomfort since she was young. When she had her first boyfriend (okay, let's face it- he was just a summer fling in Prague) at the age of thirteen, he broke up with her because she had started filling out her curves during puberty. It seemed that events like this haunt her memories. She was always unworthy because of her body.
disapproval- Whether it was chasing her parent's attention throughout her childhood or her need to succeed in school, Pepper has always had a problem with the disapproval of authority figures. Constructive criticism is something that hurts her deep down, although because of her need to feel validated, you would never really know she was hurting.
meaningful romantic relationships- While she doesn't shy away from boys or relationships at all, the thought of letting someone in as you are supposed to with a significant other terrifies her. She has convinced herself that as soon as she bares her soul, her love will turn and run.
| Secrets |
diagnosed with anorexia nervosa at fifteen, the rest is secret for a reason
---
---
---
---
| Personality |
Kind, Thoughtful, Empathetic, Insecure, Ambitious, Quiet
Now, Pepper herself will be the first to say that she is insecure. She has come to terms with the fact that she will always have her expectations set just a bit too high for a normal person. Despite this, she has never been so harsh on others in the way that she is with herself. She is quick to forgive and easy to confide in, and she has a lot of friends because of it. Seeing others smiling because of her or because of something she did is one of the few things that can make her feel truly good about herself on the inside.
Along with her constant battle with her self-image and actions because of that, Pepper tends to hide her emotions well. She hid her problems for years before she even told her closest friends. She rarely breaks down in front of others, because she is afraid to be the person who has to be taken care of. She would rather be the caretaker of others. Because of this, she waits until she is alone before the breakdowns hit. Dark times like these are only known to others because she simply disappears for a few days. Usually in her room, but sometimes she leaves campus altogether.
Pepper is a beautiful girl, and she attracts boys pretty often. She is aware of this, and chooses to ignore the fact that her outward appearance is the reason for it. She enjoys flirting and spending time with boys, however the moment things step too far, she is quick to shut it down. She is a virgin and intends to stay as one until the "moment is right." She is unsure of when that will ever be, because she will not allow herself to be loved until she loves herself.
---
---
---
---
| Likes |
cats, makeup, sunflowers, dancing, bubble baths, new friends, social interaction, boys, music, curly hair, gap teeth, silk pillowcases, spicy beef-flavored ramen noodles, spending time with her mother, children, weddings, happiness, parties, education, charities, little umbrellas in drinks, rosé wine
---
| Dislikes |
ill-fitting clothing, history class, loud noises, being lonely, public bathrooms, the smell of vomit, gaining weight, intimacy, ignorance, large houses (why she likes living at Laurel), freshman year, unwaxed eyebrows, the color green on clothing, matte lipstick, worrying, thinking about the future,
---
---
---
---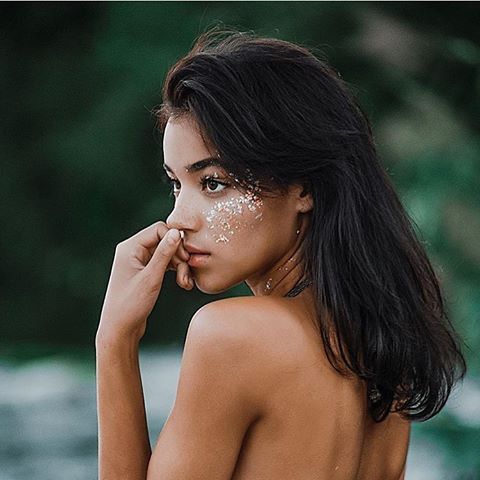 | Biography |
Pepper Imani-Ada Collins was born to an up-and-coming plastic surgeon and his model wife. She was loved from the beginning, and though she was raised mainly by nannies, Pepper always knew that she held a special place in her parent's hearts. Sure, they were never really home. Sure, she didn't really know how it felt to hug her stick-thin mother. But she could always count on a few days of bonding between Bratislava, Seoul, or Paris. Her mother would take her to the mall, and they would try on clothes all day and charge them to her father's tab. Her mother's disapproving looks as she watched Pepper prance around in her preteen body only made Pepper more willing to please her.
And so the dieting began. After the dieting became restricting calories, she took an internship at her father's practice. All day she saw stick-thin women enter the practice and leave even smaller. Sure, she never really decided that she didn't like her own body. It was a gradual slope that she didn't even realize she was falling down. Suddenly she couldn't bring herself to look in the mirror. She finally broke down and told her parents when she hit 83 lbs. She was 5'5 and sixteen years old. For the first time in her life, her parents actually seemed concerned. Her parents set her up to meet with the school nurse and counselor three days a week. Recovery has been a lengthy process, but with her goal weight in sight and senior year ahead, Pepper only hopes that she can continue the mindset that she has built for herself.
---
---
---
---
Played By: AvonDialogue Color:

#725E80

Face Claim: Tashi Rodriguez