No matter how many years pass and no matter how many miles apart we are, we will always be under the same sky.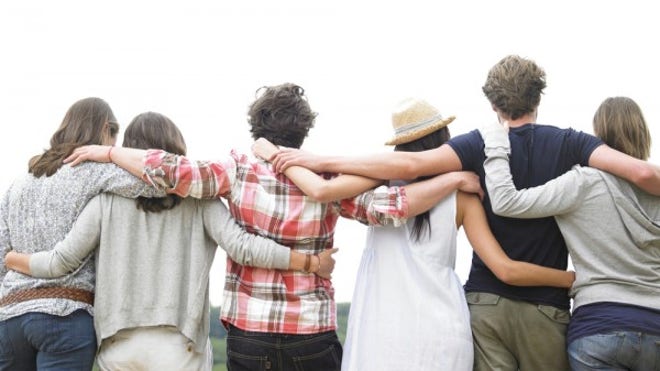 Storyline
You never realize what you have until it's gone, at least that's what they say…

After graduation six best friends decided to take a road trip, after being away from home for a month straight they decide they really like their freedom. With what money they could scrape together, from parent's grandparents, college savings they were able to buy six tickets to Pairs, France. Even though they would have no money they liked the thrill of not knowing where life would take them. They will find that maybe it wasn't the best idea to get out on their own just yet especially in a different country. They will have to rely on each other. They will love, laugh, and live life to the fullest…but at what coast. Stealing to get by perhaps, getting jobs? This will follow the rises and falls of six teens, for five years.

All we had was our youth and our friendship, but that's not enough to get through life.
Roles
(FC can be changed just ask in OCC)
Jenifer Dean||AGE: 18||TYPE: The One Everyone goes to for Advice||FC Ashlee Simpson||TAKEN
NAME: Girls 2||AGE||TYPE: The Optimistic One||FC Annasophia Robb||RESERVED
NAME: Girl 3||AGE||TYPE: The Flirt||FC Sarah Hyland ||TAKEN
NAME: Girls 4||AGE||TYPE: The Sweet One||FC Ariana Grande ||RESERVED
NAME: Boy 1||AGE||TYPE: The Bad Boy||FC Max Irons||RESERVED
Adrian Miles||AGE: 19||TYPE: The Ladies Man||FC Jackson Rathbone||TAKEN
Things You Need to Know
+Boy 1 is madly in love with Girl 1, but won't admit it
+Girl 3 likes girls, but struggles, she doesn't want to be lesbian
+Boy 2 is the self-proclaimed leader of the group.
+ Girl 1 has a dangerous addiction to pain killers
+Girl 2 is in love with Boy 2, but is Bi
+Girl 4 cuts herself, in love with boy 2
+ The RP will start with them getting off the plain in Paris
Character Skeleton
Must have at least one picture!!!
Full Name:
Nicknames:
Age:(18-19)
Type:
Likes:
Dislikes:
Closest to? (Who your character is closest to amongst the six)
Sexual Orientation:
Crushes: (If any)
Scares/Tattoos/Pricings:
Theme Song:
Personality:
History:
Other:
Rules
Spots reserved for 24 hours
Be active
Warn if you're going to be gone for more than 3 days
PG-13 Romance
Cussing, drugs, alcohol is okay
Keep it realistic
Drama is welcomed!
Write "Forever Young" in the OCC, if you read everything!
Taking place in...
0 posts here • Page 1 of 1
0 posts here • Page 1 of 1
Arcs are bundles of posts that you can organize on your own. They're useful for telling a story that might span long periods of time or space.
There are no arcs in this roleplay.
There are no quests in this roleplay.
Here's the current leaderboard.
There are no groups in this roleplay!
Welcome home, Promethean. Here, you can manage your universe.
Arcs are bundles of posts from any location, allowing you to easily capture sub-plots which might be spread out across multiple locations.
You can create Quests with various rewards, encouraging your players to engage with specific plot lines.
Settings are the backdrop for the characters in your universe, giving meaning and context to their existence. By creating a number of well-written locations, you can organize your universe into areas and regions.
Navigation
While not required, locations can be organized onto a map. More information soon!
There are no groups in this roleplay!
By creating Collectibles, you can reward your players with unique items that accentuate their character sheets.
Once an Item has been created, it can be spawned in the IC using /spawn Item Name (case-sensitive, as usual) — this can be followed with /take Item Name to retrieve the item into the current character's inventory.
Give your Universe life by adding a Mob, which are auto-replenishing NPCs your players can interact with. Useful for some quick hack-and-slash fun!
Mobs can be automated spawns, like rats and bats, or full-on NPCs complete with conversation menus. Use them to enhance your player experience!
Current Mobs
No mobs have been created yet.
Locations where Mobs and Items might appear.
You can schedule events for your players to create notifications and schedule times for everyone to plan around.
Add and remove other people from your Universe.
The Forge
Use your INK to craft new artifacts in Lean on Me. Once created, Items cannot be changed, but they can be bought and sold in the marketplace.
Notable Items
No items have been created yet!
The Market
Buy, sell, and even craft your own items in this universe.
Market Data

Market conditions are unknown. Use caution when trading.

Quick Buy (Items Most Recently Listed for Sale)
None
Discussions
Topics

Replies
Views

Last post
Most recent OOC posts in Lean on Me
I've gone ahead and adopted Jenny because she was left there, so, yeah. I can't wait until all places are filled.
Get your characters in everyone so we can start! Super excited!
@TheBouquineuse lol glad you changed your mind happy to have you, i'll reserve her now!
Nope, mind changed. I want the flirt. xD Just because I don't know her faceclaim
@TheBouquineuse alright I'll let you know!!!
Wl this looks like... not really my thing. But, I actually like the characters, so I would love to take anyone who doesnt get reserved
@Thundera Yes you may change the FC just let me know!

@KitKit Yes I will reserve her for you!
Can I reserve girl two? Also. "Forever Young" ;)
Can I reserve thegirl four t but can I change her FC? I still want to reserve her if I can't though.
@FollowerOfDarkPaths Sure thing!!! Also you can name him whatever you want! Max Irons is just the Face Claim!
Hey! I found this RP on the New RP list and I wanted to reserve the part of the Bad Boy! I was just curious if his surname could be Russel. Irons just doesn't seem to roll off the tongue for me.
This is the auto-generated OOC topic for the roleplay "
Lean on Me
"
You may edit this first post as you see fit.