(Private 1x1 between Wiley and Myself, you may view the content as you please.)
---
We saw the end of days through hospital windows, four stories above the chaos. Where people fled on broken legs and we watched even still as children fell prey to the dangers below. Wept as corpses disappeared under tooth and maw. Could see only the cloudless sky above us turn dark, with weary stars our only light. We were alone, together, three rooms away. Alive only by the grace of god - or, whomever may be watching. Alone, but together in plight.
---
They came in the night.
Dressed in our bodies, assimilated among the masses. From continent to continent their only different from us was a sense of wrongness. Always just slightly off from the host body they inhabited. Sometimes it was something easy, a tongue too long, teeth too sharp. Other times it was merely a feeling, a word or two out of place or even the body itself. Too long, as if stretched over another just under the skin. Most noticed, but they came too quickly to counter.
It felt like the end
For most, it was.
---
Our Characters
Jena Gutierrez | Samantha Lorrain | Adam Lowendes | Leo Robbie |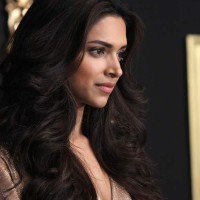 Ramon Ruiz | Hector Ruiz | Libby Elmhurst | "Paz" Sodhi
Taking place in...
6 posts here • Page 1 of 1
6 posts here • Page 1 of 1
Arcs are bundles of posts that you can organize on your own. They're useful for telling a story that might span long periods of time or space.
There are no arcs in this roleplay.
There are no quests in this roleplay.
Here's the current leaderboard.
There are no groups in this roleplay!
Welcome home, Promethean. Here, you can manage your universe.
Arcs are bundles of posts from any location, allowing you to easily capture sub-plots which might be spread out across multiple locations.
You can create Quests with various rewards, encouraging your players to engage with specific plot lines.
Settings are the backdrop for the characters in your universe, giving meaning and context to their existence. By creating a number of well-written locations, you can organize your universe into areas and regions.
Navigation
While not required, locations can be organized onto a map. More information soon!
There are no groups in this roleplay!
By creating Collectibles, you can reward your players with unique items that accentuate their character sheets.
Once an Item has been created, it can be spawned in the IC using /spawn Item Name (case-sensitive, as usual) — this can be followed with /take Item Name to retrieve the item into the current character's inventory.
Give your Universe life by adding a Mob, which are auto-replenishing NPCs your players can interact with. Useful for some quick hack-and-slash fun!
Mobs can be automated spawns, like rats and bats, or full-on NPCs complete with conversation menus. Use them to enhance your player experience!
Current Mobs
No mobs have been created yet.
Locations where Mobs and Items might appear.
You can schedule events for your players to create notifications and schedule times for everyone to plan around.
Add and remove other people from your Universe.
The Forge
Use your INK to craft new artifacts in Leave It All Behind. Once created, Items cannot be changed, but they can be bought and sold in the marketplace.
Notable Items
No items have been created yet!
The Market
Buy, sell, and even craft your own items in this universe.
Market Data

Market conditions are unknown. Use caution when trading.

Quick Buy (Items Most Recently Listed for Sale)
Newest
Trending
Most Followed
None
Discussions
Topics

Replies
Views

Last post
Most recent OOC posts in Leave It All Behind
xD cool beans, next post should be in soon from JD.
Just letting you guys know I'm hardcore stalking <3