THE LEFT HAND OF GOD
✟✟✟✟✟✟✟✟✟✟✟✟✟✟✟✟✟✟✟✟✟✟✟✟✟✟✟✟✟✟✟✟✟✟✟✟✟✟✟
There's a saying that the bible will keep you from sin, but the more evidence-based proverb says sin would keep you from the bible. It's contrariwise, and we got more than enough house in the home of Christ to accommodate glut. See, holy rollers are indigenously righteous where you can look them in the eye. That's been the problem. Decades of priests behind closed doors, well, you best know the truth of keeping up appearances and esteem by now. So we've provided to you a place where the blood of Christ drips in truth right down to the root of all evil.


We give you religion, but we also give you real.

To be clear, mostly not misunderstood, we run crucifixes on the top and call girls behind locks. You wanna' take a look see? Basement door doesn't just open for nobody. It's true that money talks, you found out as much in hand baskets at communion. Brass bars and dead bolts won't budge without a roll of Benjamins. Business in the front and pleasure in the back, that's kind of how it goes, isn't it?

To some we're an asylum, that's what you'd likely think with a big old LED cross lit up so everyone in east Jabip and onward can see. That we got twenty fuckin' four hour preachers with their ears cleaned up real nice to receive your sin and grant you deliverance. Well it must be your lucky day, 'cause we sure do. When you see that brilliant rood seven stories high in the middle of the starless Tijuana desert, you'll think it. Be damned, you might say it out loud.

"Ain't no place like home," with a resounding, "A-fuckin'-men," to follow you into holiness and hell.

I bet you wanna' talk

money

, but you're thinkin' brass tacks now. You're thinkin', "Enough story telling. What's this really all about?" Well, the exploits of Babylon might have been better perceived if women were appreciated beyond their objectivity. And Lucifer might notta' been cast out if he and God simply joined forces. See, here in La Basilica, we're all about team work. We brought the craft of the devil and the virtuosity of the lord together to make one b i g bankroll.

But not just anybody knows it. If you're comin' to pray we got the doors upstairs unlocked three six, and five. Preacher men and dames on call to take your plea, and you just take your pick in any palisade booth and have yourself a sit. But if you're coming for more than a holy water bird bath and word of advice, you're likely to want a pin code for the red door.

Red door policy is real simple. You couldn't find release in religion or nobody was listenin'. We get it. You wanna' sink into something a little warmer and more likely to return the favor. You like instant gratification. Euphoria and ecstasy. If you want to see God or have a better reason to call out his name, you just need half a g to prove you can afford the fruits of his garden. Then? Down the stairs and the hall, pick your room and your rate.

We got metal and we rack slides of white, cartridges, condoms, and wickedness as you need it. We're kind of like fight club in the guidelines, and if you comprende, then bienvenido.

Working for us? You got a contract. Applying? You got one too. Buying from us? Initial these x's. Networking between borders? Name on the dotted line. It's business, baby. The only thing free in the middle ground of paradise and perdition is prayer.



Welcome home.
ALL GOD'S CHILDREN, NOW
✟✟✟✟✟✟✟✟✟✟✟✟✟✟✟✟✟✟✟✟✟✟✟✟✟✟✟✟✟✟✟✟✟✟✟✟✟✟✟
Luca Pastor

26 Y/O ✵ Mood ✵ Heir to the Pastor Name [and possibly fortune] ✵

RESERVED

by Wiley

Isa Nash


20 Y/O ✵ Mood ✵ The Wanderer ✵ As played by ShudderFox-

Friday Knapp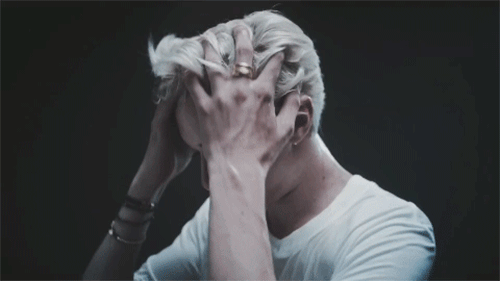 21 Y/O ✵ Mood ✵ Quintessential Sinner ✵ As played by CharlotteV

Magdalene M. Vega


24 Y/O ✵ Mood ✵ The Keeper ✵ As played by LindaRose

Blue Victoria


24 Y/O ✵ Mood ✵ Fetish Artisan ✵ As played by Ivisbo

Nico Pastor


20 Y/O ✵ Mood ✵ Liminal Worshipper ✵ As played by Sacrificatoria

Jack Soto


22 Y/O ✵ Call Boy ✵ Mood ✵ As played by Bartholomew Finch

Hackett Deimos


21 Y/O ✵ Mood ✵ Black Sheep ✵

RESERVED

by rosecoffin

Knox Xanthi


27 Y/O ✵ Mood ✵ The Young Pope ✵ As played by usernamesareadrag



Sophie Victoria




20 Y/O ✵ Mood ✵ Aspiring Call Girl ✵

AVAILABLE

✵ FC

Damon Soto


24 Y/O ✵ Mood ✵ The Pharmacist ✵ As played by By Claw And Crook
RULES
- -
Discuss ideas and more pertaining to the story live in the group chat. Please check in here as needed.
- -
1.
 Before dedicating yourself to a role, please be prepared to be with us longterm. I do not write short term RPs. This is a low maintenance RP, I have a crazy life and so do my co-writers. But I do expect commitment.
2.
 As stated above, this is low maintenance. But it is
high
interest and
high
detail. I expect in spite of your 3 para [max] bio and 4 para [minimum] posts, for you to be invested in your character and his/her growth within the story. Detail and wit is a requisite.
3.
 THIS IS ADULT CONTENT. If you're under 18 or cannot handle harsh, dark or graphic themes, y'gotta' skedaddle.
4.
 Please make all character avatars grayscale, and if you cannot, ask one of the GMs or mods.
5.
 Be active and open to communicating and collaborating. If you can't do those for some reason, let us know. We know real life comes first. We won't hold it against you.
6.
If you are feeling lost, behind, or nervous about something within the RP, don't be afraid to voice it. We're here to help.
7.
 If you have an idea for a plot theme or twist TELL US!!!!! Let's do the damn thing.
8. Be prepared for team work, I do not write small time stories with one dimensional plots.
Taking place in...
Welcome to La Basilica, so far out in the Tijuana desert that nobody might hear you. Ever.
6 posts here • Page 1 of 1
6 posts here • Page 1 of 1
Arcs are bundles of posts that you can organize on your own. They're useful for telling a story that might span long periods of time or space.
There are no arcs in this roleplay.
There are no quests in this roleplay.
Here's the current leaderboard.
There are no groups in this roleplay!
Welcome home, Promethean. Here, you can manage your universe.
Arcs are bundles of posts from any location, allowing you to easily capture sub-plots which might be spread out across multiple locations.
You can create Quests with various rewards, encouraging your players to engage with specific plot lines.
Settings are the backdrop for the characters in your universe, giving meaning and context to their existence. By creating a number of well-written locations, you can organize your universe into areas and regions.
Navigation
While not required, locations can be organized onto a map. More information soon!
There are no groups in this roleplay!
By creating Collectibles, you can reward your players with unique items that accentuate their character sheets.
Once an Item has been created, it can be spawned in the IC using /spawn Item Name (case-sensitive, as usual) — this can be followed with /take Item Name to retrieve the item into the current character's inventory.
Give your Universe life by adding a Mob, which are auto-replenishing NPCs your players can interact with. Useful for some quick hack-and-slash fun!
Mobs can be automated spawns, like rats and bats, or full-on NPCs complete with conversation menus. Use them to enhance your player experience!
Current Mobs
No mobs have been created yet.
Locations where Mobs and Items might appear.
You can schedule events for your players to create notifications and schedule times for everyone to plan around.
Add and remove other people from your Universe.
Orphanage
By marking a character as abandoned, you can offer them to your players as pre-made character sheets.
The black sheep in our church.
The Forge
Use your INK to craft new artifacts in Left Hand of God. Once created, Items cannot be changed, but they can be bought and sold in the marketplace.
Notable Items
No items have been created yet!
The Market
Buy, sell, and even craft your own items in this universe.
Market Data

Market conditions are unknown. Use caution when trading.

Quick Buy (Items Most Recently Listed for Sale)
Welcome to La Basilica, so far out in the Tijuana desert that nobody might hear you. Ever.
Discussions
Most recent OOC posts in Left Hand of God