---
---
---
---
---
---



⌈Name⌋
Phoenix Pierce

⌈Nickname⌋
Fireball, Firecracker, Hot Head

⌈Age⌋
19

⌈Gender⌋
Male

⌈Race⌋
Caucasian

⌈Sexuality⌋
Homosexual

⌈Role⌋
Fire Holder

⌈Face Claim⌋
Chace Crawford


---
---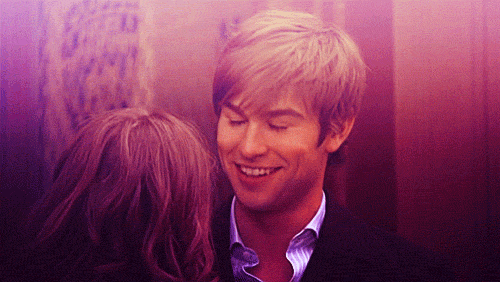 ---
---
---
---



⌈Hair Color⌋
Brownish Gold

⌈Eye Color⌋
Greenish/Brown.

⌈Height⌋
5'9

⌈Weight⌋
150 lb.

⌈Physical Description⌋
Phoenix, by compare is a very handsome man. Recieving both of his looks form his parents he has a bit of a fiery look in his eyes. His eyes are the color of gold with light brown flecks. Giving the illusion of flames. His hair, is a darker brown, with golden and red strands strung throughout his hair. He has a very deep tan skin tone on his skin, with a few light freckles dotting his nose. Standing 5'9 and weighing 150 lb. Phoenix is very active. He has a tiny scar on his wrist, from a fight. He is typically seen, wearing all black for a Fire Holder. He loves to wear chains, zippers, sleeveless, and ripped clothing.



---
---
---
---
---
---


⌈Personality⌋


Asshole | Selfish | Lazy | Badass | Vain


Phoenix is an asshole...to put it simple. He is very self-centered, and often called a selfish bastard. He is typically, greedy and highly fond of himself. He tends to be a little vain when his appearance is concerned. He has a soft side, but rarely shows it unless around Cordelia. He has developed a sister/brother bond with her. He is also an alcoholic.
Likes
❖ Whiskey
❖ Gin
❖ Guys

Dislikes
❖ Bugs
❖ Sunlight
❖ Spirit



---
---
---
---
---
---

⌈Powers⌋
Pyrokinesis- Phoenix can create, shape and manipulate fire, the rapid oxidation of a material in the exothermic chemical process of combustion, releasing heat, light, and various reaction products, flame being the visible portion of the fire. Depending on the substances alight, and any impurities outside, the color of the flame and the fire's intensity will be different.

Scyntillakinesis- Phoenix can create, shape and manipulate sparks, whether a small particle of a burning substance thrown out by a body in combustion, a hot glowing particle struck from a larger mass heated by friction, a luminous disruptive electrical discharge or even all of them combined. With a snap of his fingers he can send it in a direction of his choice and

Combustion Inducement- Phoenix can increase the kinetic of atoms and molecules causing them to ignite. This process creates heat and light, that user can use.

⌈Natural Talents⌋
Hand To Hand Combat||Gymnastics||Lying
⌈History⌋
Phoenix was born to two farmers who were very religious. When he turned thirteen he had came out as gay. His parent thinking he was a witch, he was burned at a stake. He was later found by Spirit, and became the Incarnation of Fire. He then met Cordelia, and accidentally burned her.