Default Location for Legacy: Tale of Corruption
Nix's rage seemed to bubble over and he lost it. His foot connected with the girl's face. The vessel was much smaller than him so it caused damage but mostly just a busted lip. "That's none of your business." He uttered, turning from her again and looking out of the mountain at the plain and the nearby forest. Wherever you are, whenever you come... I will not go easily. The entire plain area seemed to darken as the darkness holder grew stronger. Spirit was growing weaker and that meant that the others were as well but him? No. He was absorbing that power.
---
Corey let her neck snap around, giving the Delinquent a false hope that he could actually physically hurt her. However, her head wound back up, her face cold and hard, the only warmth she felt being a new eruption of blood on her lip.
'Sure it isn't...' She muttered. 'Well then,' Corey sank down in her spot, crossing her legs and shifting around, 'might as well make myself comfortable.'
But she, of course, was not going to simply sit. She could feel it; from a great distance, powers of souls were being sucked into the shriveled one in front of her... Even the tiniest traces of her own. It was obvious what Nix was doing.
But trying to suck up the other holders' powers was not the wisest thing to do, the Spirit knew that. Darkness, trying to hold the abilities of pure light, trying to convert the hottest of fires, trying to freeze the fastest of waters... It could not end well. Soul Consumption was not even something Nix had mastered, Corey knew that... So trying to pull off something so similar, yet different from it... It could only end in bloodshed, and not the kind that The Delinquent was hoping for.
Corey was also at another advantage, being able to see into and track his soul. Being in plain sight for her, with nothing to hide with, put Nix at a great trip. Now, Corey could watch his weaknesses closely, watch them expand with the more power he took in. She chuckled.
'You Delinquent,' she muttered, smirking.
---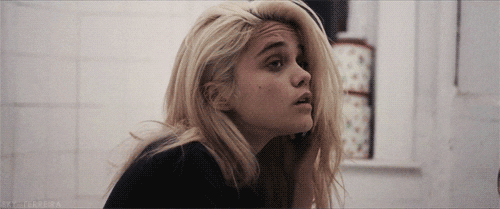 Paige jolted upright, something was wrong very wrong. She stood up pacing along the lake side trying to figure out what was so strange, she had a feeling in the pit of her stomach that something was very wrong. Suddenly she had to drop to on knee feeling a wave of depression fell over her and she had to struggle to stand back up turning around to face the others. "Phoenix can you feel that?" she asked hoping that it was just her for if it wasn't she knew who could have done this and it scared her. How could Nix have gotten so much power so quickly she thought back to their time in the group thinking of when she had seen him though they didn't get along because of his naturally aggressive behavior that scared Paige so she kept out of his way most of the time. She looked at Cordelia's body in the water thinking out loud, "I bet Cordelia could feel where this is coming from."
---