"If the world was fair then what would Russian authors have to write about?"


[Nicknames]
Cass
Jinx
[Sexuality]
Heterosexual
[Romantic Interest]
This stupid dead asshole named Rose who is super fucking dead.
[Nationality]
American


"Not to sound overconfident but chances are the situation will probably work out in my favour."


Probability Manipulation
The power to manipulate probability, causing unlikely things to happen or likely things not to happen
.
Limited to things that are possible i.e. the possibility of a given event must be above 0% to cause it and less than 100% to prevent it (in certain cases, the probability of a given event might also need to be above 0% to cause it and less than 100% to prevent it) and/or to manipulate a given event; can't make the impossible happen and can't prevent the absolute from happening (e.g. cannot make a world in which a given thing exists and does not exists in the same sense at the same time); can at most make the highly unlikely happen and/or prevent the highly likely from happening. In other words, this power is limited by causality, logic, reality, and truth.

Effort/strength required is inversely proportional to the likelihood of the event happening (harder to make rarer things happen).

The power is not associated with any other power and can not effect events that have passed in time.

Can not effect events that are happening out of eye/earshot or physical location.


"Believe me I wouldn't be half so effective if I weren't this pretty."






A charming smile, a jawline for days, an expressive brow and a fit body all make for what one might call a "pretty boy". Though that isn't to suggest he appears feminine, nor is he a hypermasculine jocky looking sort of man. One might compare it to the sort of look a movie star would have. He certainly has the personal charm to match. He was raised to have good posture, but isn't rigid, and overall he has a casual and debonair sort of demeanor to him. His smile, though winning, can be used for a variety of less pleasant expressions, like mockery or following a particularly stinging insult. Such a pleasant angel face for someone who isn't beyond throwing your esteem down in the mud. If he's a good boy and take his happy pills though chances are you won't be subjected to it. Which has become the new normal for him.

[Style]

Dumb funny graphic tees and sweats casually, when he has to go out to the corner market to pick up chips and beer anyway, and a suit for when he goes to "work". The suits are in general very expensive and well tailored, he has to look the part when out to impress at those felt tables rich men like to lose their money on. Honestly he's mostly in his boxers these days, with a blanket draped around him like a cape, he doesn't see much point in wearing anything else since his apartment is just him.

[Height and Weight]

5'11"

160 lbs

[Tattoos/Birthmarks/Scars]

None, he's a wimp and doesn't fancy sitting there while someone pokes a needle into him

[Piercings]

See the above

[Scent]


Depends on if he intends to work that day... or week, if he doesn't then he probably smells like B.O. mixed with alcohol. Otherwise his shampoo is cucumber and his soap smells like... well soap. So a clean and fresh scent at best.




"Do you know why most of the League are so young? Because the young are foolish enough to hope, just as they are foolish enough to take their grief out on others."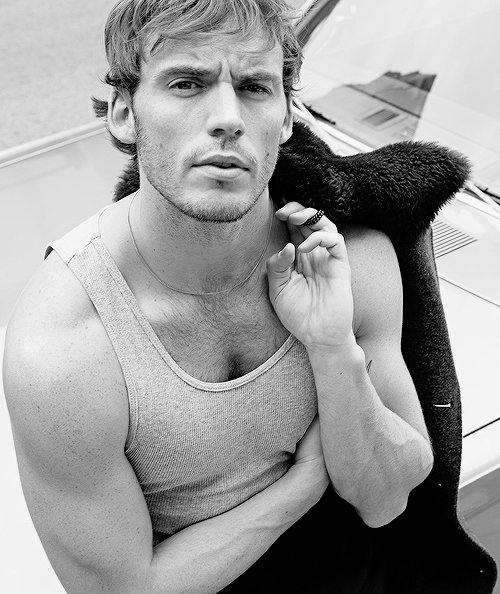 →

Charming

↑

Clever

↷

Lazy

↫

Tactical

↝

Cavalier

↔

↵

Street Savvy

↺

Bitter

[Likes and Dislikes]

♥ Alcohol ♥ Napping

♥ Loud blaring music to drown out his thoughts ♥ Gambling ♥ Movies

♥ Video Games ♥ Pool ♥ Card tricks

♥ Swimming

♠ Being awake ♠ Geese

♠ Summer

♠ Responsibilities ♠ Indian Food ♠ Poetry

♠ Teenagers ♠ Tea

♠ Throw pillows

[Strengths and Weaknesses]

♦ Going into a situation it is very likely that Cass is one step ahead of you. He has aces in the hole that you don't know about and he knows exactly when to release them, almost theatrically. He is keenly aware of all of the advantages at his disposal and is good at putting them to use. He's also good at pinpointing the advantages others have, and even managing them. He'd make an excellent leader if he didn't detest the idea of being responsible for others, where others would see being a leader as a powerful position he just sees a weight around your neck. Partially because he is a thorough individual who is aware of what exactly being an

effective

leader means and what it entails. Again, too much trouble for him to desire.

♦ Luck is

his

lady.

♦ Cass has been in his share of brawls, he is not formally trained but he can hold his own against another.

♣ Cass is riddled with addictions, alcohol, gambling, and even occasionally recreational drugs. They're not severe enough to take over his life but they are how he lives his life, they're more of a means to an end than a joy. He'll deny up and down that he's addicted to anything however.

♣ Caspian's morals are complicated. He's good, essentially, but his bitter view of the world and his anger towards it make him desire to rip everything to shreds. He is also under the belief that some people deserve to be treated better than others. Cass has no qualms with essentially stealing money from rich people, but he'd never take a poor man's money. He isn't beyond lying and cheating for his benefit, against the right people. He basically isn't looking to use anyone as a stepping stone up. He's thoughtful to the point of noticing and considering details of others, but won't go out of his way to allow others to know this. He's capricious and contrary.

♣ Cass is not mentally healthy, nor is he his best self. He's doing better than he was when his wife first died but he's not entirely back, and he's not sure he ever will be. It's a serious hindrance that leaves his living conditions filthy and his self care sparing. He's also very good at hiding this, and will present as a high functioning healthy person. Only those who knew him before know he's not at all what he used to be.

[Fear]


Cass fears that he's becoming someone his wife would hate. He also fears things like responsibilities and commitment, he doesn't want any more burdens than he already has on his shoulders.

He fucking hates clowns.






Tessa Whytehorse was a showgirl, covered in glitter and feathers. She had a son and no husband, but that sort of thing isn't uncommon when it comes to Las Vegas, Nevada. Tessa gave her son an embarrassingly fancy sounding name, a frou frou name if you will, and as a child Caspian hated it. Mostly because his friends would tease him about it, but eventually He fell into the nickname Cass, and has gone by it to everyone but his mother, who insists that his full name is beautiful and should be used. That about sums up any cruel drama Cass faced as a child however, and while his upbringing was unconventional, it was decent, especially whenever he looks back on it as an adult. His mother worked hard, and they got by, they weren't rich by any means, but they weren't entirely broke either. Cass was a social butterfly who usually stayed over at a friend's house after school, conveniently for his working mother, or spent time backstage talking the ears off of all his mother's co-workers. Cass was always curiously lucky, but no one thought anything of it and neither did he.

Despite growing up in Vegas his mother was very adamant that he should stay a mile and a half away from casinos. She always had him enter wherever she was working through the back. People came to Vegas to throw away their money all the time, but she would be damned if her son, native born, was to be one of those suckers. Gambling was a terrible addiction to have, and she always warned him about it.

Cass's mother didn't start dating until he was a teenager, maybe as a kid he would've been upset at the intrusion to his mother's attention, but as a teen he was eager to have his mother find someone to spend her life with. One of these such suitors Tessa Whytehorse has regretted and will likely curse on her deathbed. She knew he was trouble, her gut told her so, this charming silver tongued handsome card shuffler was a bad idea. But Tommy Hill was like a gnat when he saw something he wanted, and he was too fast and clever to swat away. Tommy, professional hustler, was the springboard from which Cass would leap into the world of gambling.

In the beginning, the honeymoon phase of the relationship, a phase in which Tommy was an expert at elongating, he took a special interest in Cass; fully aware that the road to any single mother's affections ran right through her offspring. As Cass was generally a good sport with any boyfriend's efforts to get to know him he easily fell in with Tommy, and being at the age where he wanted more independence and a male model figure to help figure himself out. Tommy Hill taught Cass the three most important things in life. Keep an extra ace in the hole. Negotiation always works better than intimidation. And never ever, no matter what you do, forget to tip your waiter.

He took Cass to the racetracks, casino tables and underground poker games, to the barber shop and just about everywhere else he went. At first the amount of time spent together was just to get to know him, but soon Tommy started hitting a winning streak and was convinced that Cass was the lucky charm. Tommy won more and more money, and even got cocky enough to let Cass play, teaching him technique after technique, as Cass would find out later, technique didn't really matter when it came to him but he learned nonetheless. Tommy was making it good, and so was Cass, he had more money than most teens, and as he was making money gambling he felt no need to take up a part time job like his mother wanted. Eventually she found out about his gambling and went ballistic. She dumped Tommy and demanded that Cass go to community college or get kicked out. Tommy tried to win Tessa back up to a point, but saw that he'd crossed a line and unceremoniously bounced, without so much as a goodbye to Cass.

Cass was rather put off by this, and frankly has enough money to live on his own, so in the face of his mother's threats to kick him out, he left of his own accord, deciding to move to New York with a few friends heading that way. This upset his mother, but she made it clear that he could always return and that she loved him. The big apple was a let down in many ways, and fulfilling in others. Big underground gambling rings with high stakes ran in the city, and although Cass was laughed out of a few of them, he eventually won big enough to be foolish to turn away. Cass won, and kept winning, this pissed the wrong people off and got him into trouble. He'd never been shot at before but it was extremely lucky that the bullets kept missing, unnaturally so.

Cass was shaken by the incident, but once he cooled his head he started putting two and two together. Through dumb and frankly dangerous experiments with his friends Cass found his ability, and what he could do with it. He hit a few more casinos, this time actively using his ability, sometimes to lose, sometimes to win, and that seemed to be the magic mixture. His constant winning streak was suspicious, but add a little losing in, and he was golden. This sort of life was dangerous, but lucrative and easy. Frankly, he had no interest in college and no interest in working some boring desk job or flipping burgers. His life continued in this way for some years, he became wiser and slicker, sent money to his mother, and lived pretty good.

In strode Rose, Rose Matilda Lancort. She was an uptown girl, a collegette that grew up with a platinum spoon in her mouth and was on her own for the first time in the big city. Naturally she wandered one night where she shouldn't have and by some stroke of fate Cass was there to swing in like a hero and save the damsel. For all he knows it's thanks to his powers this all happened, but later on he'd consider it the worst thing that ever happened to him. They had a whirlwind romance, it would've made a nice movie.

Rose revealed to him later on that she had supernatural abilities, and she wanted to use them for good. That was apparently what she had been doing that night they first met, looking for trouble. Turns out she didn't really need saving, but appreciated his dashing efforts all the same. She as a passionately good person, with ideals to change the world for the better, and she started with her boyfriend. She pushed him to take college classes, insisting that just because he didn't need a proper job didn't mean he shouldn't get an education. She got him to become close with his mother again, she made his heart bigger and brought out all the good things in him.

They were married after two years and moved to Haven together, had a house, and lived their lives. Domesticity wasn't all they did however, and were quite active in protests and superpowered individual movements. Tragedy struck and they were targeted, Rose was gravely injured and all the luck in the world couldn't save her, that didn't stop him from trying, however all he could do was prolong her pain until they reached the hospital, where she died. A final blow came soon after when he learned that she was pregnant with their child. He lost two people that night.

All light left his life that, food was bland, TV wasn't interesting, sleep and rage were his only interests. Alcohol helped, cocaine helped him feel something occasionally, and revenge ended up being hollow. Things got pretty ugly as he deteriorated, died slowly as he would describe it, he became cruel in nature for a bit, striking at "bad guys" in creative ways. He never became evil, he wanted to, he started to hate everyone, blamed the world for Rose's death, blamed Rose for leaving him like this. He sunk to the bottom, nearly died a few times, was upset at finding out he didn't, and continued in that fashion for a little over a year. Friends and loved ones couldn't reach him for months at a time, and eventually staged an intervention of sorts, even his mother traveled across the country to try to knock some sense into him. He agreed to get help, therapy sessions and the works. He's inconsistent and on and off about it, but he's in a better place now. At least he showers and treats people with common respect, he's a little more like himself, his old self before rose anyway.

But there is a low rumble of anger that he can't get rid of or find peace from. He's angry at the people who killed his wife he's angry at Rosie for dying he's angry at himself for not saving her and he's angry at the god damn mailman for existing. He's just angry. Thankfully he can take his anger out on people morally reprehensible when the occasion pops up, and isn't shy about using his abilities. He doesn't glow or shoot fire out of his hands so they're hard to prove or pinpoint, but they're effective in the right hands, in his. And one night he got a letter, an invitation of sorts. He accepted that invitation. It offers better opportunity to do what he's been doing to pass his hellish existence anyway.