-Anonymous


[Nicknames]
Prefers not to be called by any nicknames
[Sexuality]
Heterosexual
(someone who is attracted to members of opposite gender)
[Romantic Interest]
TBD
[Nationality]
75% German
25% Swiss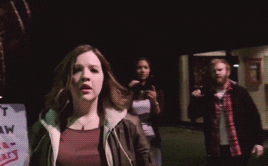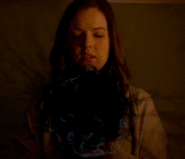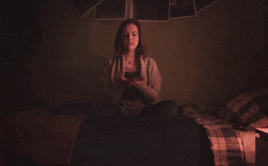 ]
+CAPABILITIES+
User can create, shape and manipulate darkness and shadows. By itself, darkness is mostly used to cloud everything into total darkness, but by accessing a dimension of dark energy it can be channeled to a variety of effects, both as an absence of light and a solid substance: one can also control and manipulate the beings that exist there, create and dispel shields and areas of total darkness, create constructs and weapons, teleport one's self through massive distances via shadows, etc.
+LIMITATIONS+
May be unable to create darkness/shadow, being limited to manipulating only from already existing sources.
May have to be in sync with darkness, whether their own or the source of their power.
May become affected/corrupted through extended exposure.
Distance, mass, precision, etc. depend upon of the knowledge, skill, and strength of the user, and their power's natural limits.
Light Manipulation and Light Generation are especially effective against this power.
As shadow is a dark area produced by a body coming between rays of light and a surface, light may, in some cases, strengthen shadow magic.






Charlotte was always a girl that kept to herself.
She wasn't one of the kids that went outside to play. The
girl preferred the indoors. So of course her look reflects
that lifestyle; Long and messy hair, pale skin. At least
her being a vegan kept weight from getting out of control.
She has an average body for a 5' 3" girl even without all
the exercise. She likes to say exercising her brain burns
all the calories she needs.

If she does ever have to go out she shrinks inside herself
as much as she can. Head down, hood up, and reserved.
Charlotte's eyes are known to glow when her powers are active.

Her color palette was pretty simple. Dark colors. Primarily
black. She fell even more in love with the neutral color
after she discovered her powers. It was only natural since
the color any shadow was associated with was black.



Charlotte normally sports grungy or rocker fashion. Slim jeans
with cuts in the knees, Chucks, and various assortment of
tops is what she will commonly be seen wearing. She's not
confident enough to wear any revealing clothing. Even seeing
her bare arms is a rarity.



[Height and Weight]

5' 3"

105 lbs

[Piercings]

decorative ear piercing

[Scent]












❃

(Cold)

❃

(Short Tempered)

❃

(Unpredictable)

❃

(Quick Witted)

❃

(Distant)

❃

(Sociopath)

❃

(Creative)

❃





[Likes and Dislikes]



✔Art ✔Music (Especially Witch House)
✔Galleries ✔Overcast Weather ✔Rain
✔Dark Humor ✔Her Abilities ✔Night
✔Cemeteries and Funerals

✘People that are "too happy" ✘The Sun
✘Hot Weather
✘Crowded Places ✘Being called crazy or psychopath ✘Bright Colors
✘Most Animals



[Strengths and Weaknesses]



✔Charlotte knows her way around a gun as well as a knife. She knows where vital areas are on the human body and can kill without hesitation. So when it comes to making hard decisions, Charlotte will do so without so much as a flinch. She believes in doing what has to be done without hesitation because in this world that hesitation can and will cost you your life.

✘Charlotte is a Sociopath. So this obviously makes her a person that is hard to get along with. Her care for others is bare minimal. People may feel uneasy knowing she is their support. If they mess up then the girl will either leave them or get rid of them if they are at risk of capture. These traits leaves her having a hard time gaining the trust of others.

☣

[Oddities and Flaws]

☢

☠Charlotte delves deeply into her artist side often. The proof is all over her room. Whether they be hers or artwork she's gotten elsewhere, there are pictures and
paintings hung up all around her room. The only downside is that almost all of the artwork are morbid works.



[Fear]



Despite having a power based on the unknown that is exactly what Charlotte is afraid of. She is fascinated by things like the paranormal but only because she finds the idea of them fascinating. But her biggest fear would be dying. She doesn't know what lies in the great beyond and the thought of her ceasing to exist is terrifying.








Charlotte was first noticed as being "different" since she was in elementary. She often fell asleep in class because she was afraid to sleep at home. Her parents tried getting all kinds of help for her but she remained with this problem. That is until a few months later. It was as if she changed overnight, a complete flip in her personality.

Charlotte went from being a kind and happy little girl to being cold and distancing herself from others. But at least she wasn't having problems falling asleep at night anymore. But this new personality change started negatively impacting others as well. There were several "accidents" involving other kids getting bad injuries. One thing all of these accidents had in common was that Charlotte was there when they happened. Even her own parents went from concern to be fearful of their own daughter.

"It's just when we look at in our little girl's eyes they aren't our daughter's eyes. It's like she's something else. Like she's possessed." Her mother said. Things grew worse as the years went on. Charlotte would often be heard conversing with someone and when her parents would check on her there would be no one there.



It was in middle school that Charlotte became engrossed in artwork. That would be fine if the art that attracted her attention wasn't so dark and morbid. At first they were just regular drawings only using dark colors like Black, Blue, and Red. She at least still did her school work and tried to interact with her parents as their "little girl." But they were scared of her. Even at a young age Charlotte could tell. So she started to avoid them and this continued on through her high school years.

In high school Charlotte artwork consisted of dead people and animals and things killing them or each other. Her parents pretty much lost control of her. Even the counselors she was sent to noticed something was not quite right about the girl. She was pretty much devoid of a social life outside of her internet friends. Her violent tendencies grew worse towards other students. She got into a few fights with other female students that ended in severe injuries for the people she fought. She would constantly have to be pulled off in fights because she wouldn't stop.

She was eventually expelled from school for giving a student a concussion by bringing a baseball bat to school and hitting the girl over the head a couple of times. What did the girl to deserve it? She called Charlotte the town's psycho the day prior. Charlotte didn't seem to be angry or aggressive prior to the attack. She barely even looked the girl's way when she was called the name. And the day of Charlotte was considered calm. No one didn't think anything of the baseball bat.

Charlotte was home schooled for the rest of her high school life and immediately after turning eighteen she moved out. Now there were no distractions from the
things that really interested her. Like figuring out exactly what her powers were and their potential.