"Majesdane was just like earth before the Skrulls attacked, divided. It came together in the face of genocide but it did so too late."


⌈
Nicknames
⌋
There are many names she's gone by, but in recent times she has decided to go by a shortened and human sounding version of her Majesdanian name.
⌈
Sexuality
⌋
Pansexual
⌈
Romantic Interest
⌋
1930's - 40's - 50's
Married an eccentric baron, she did not love him.
1950's-60's
Met a gangster, she did love him. He is not a good person.
1970's-1980's
A myriad of torrid love affairs, all of them temporary. It is bitter.
1990's - Present
She gives up on romance. It is lonely but fair.
⌈
Nationality
⌋
A few identities ago she has falsified identification papers and ID's, but in modern time those are much more difficult to get a hold of. Ones that are convincing and solid enough are anyway. Besides, she gets along pretty well living off the grid, inconvenient at times but very workable. Despite the practical reasons for this living choice however really at the core of the matter Eve is just tired of pretending, and doesn't want another Identity or anything saying she's someone else.


"I served in the Majesdanian military but I was never a combatant. Could you imagine a warrior my size?"


Majesdanian physiology allows for several powers and special adaptions including:
Solar Energy Manipulation: They are able to absorb solar radiation and convert it into a unique energy type which can be manipulated for various uses. Power level is related to exposure to sunlight and/or the absence of it. It is possible this is absorption of some sort of cosmic energy. This solar energy is stored in every cell of their bodies, even blood.
Bioluminescent: In their natural state, Majesdanians' skin and hair are luminescent with shimmering, rainbow-colored light of solar radiation. This vibrant appearance can be suppressed to appear human through training or through specific types of metals, including lead.
Light Energy Blasts: Majesdanians can also project the solar energy in a beam of variable intensity and diameter, from a wide concussive blast to a thin laser-like cutting beam.
Force Fields: Majesdanians can control the projected energy forming defensive barriers, enfolding shields, or restraining people. These fields are not unbreakable given enough force.
Heat Manipulation: Majesdanians can both withstand extremely high temperatures and emit warmth.
Flight: Majesdanians are able to propel themselves into the air leaving a rainbow-like trail behind.
Enhanced Strength and Enhanced Durability: Majesdanians also appears to be stronger and more durable than an average human possibly due to the strong gravitational forces of Majesdane. As it applies to Eve, she is very small and not very strong as far as Majesdanian's go. Her strength is more like that of an average man. Which is still surprising, but nothing that bends belief or makes her appear supernatural.


"Appearances matter, that was true on Majesdane and it is true on Earth."


Eve is a small woman, petite and unimposing in stature. If you're not looking you could easily pass her up in a quick scan of the room, as she does what she can to go unnoticed. She carries herself in a quiet and dignified way that speaks volumes her age and experience. In terms of how long Majesdanians live she is almost middle aged. Eve has the training of feminine manners that women were held to centuries ago, and out of habit has retained some of them. The graceful manner of walking, the straight back, the ladylike way of sitting. All subtle details to her past and personhood. Her high cheekbones and plush lips are exquisite details to a generally beautiful woman. Her greenish brown eyes are pretty, but are sometimes overcome by a glowing blue colour during times of heightened emotion or stress. She has good control of suppressing her Majesdanian physiology but even she can not be in control of them all the time. Wearing a lead bracelet helps, but in truth the jewelry pains her a little, and so does not usually wear one. Thankfully she can either hide her eyes with sunglasses or explain them away as a funny quirk due to a radiation accident she suffered as a child, being careful to make clear that she has no powers other than her glowing eyes.
⌈
Style
⌋
Majesdanians often wear black, to contrast with the brilliant colours their hair and skin emit. Eve continues to favour dark colours, blacks and neutrals. Majesdanian's also tend to show quite a bit of skin to help absorb sunlight. Eve was at first surprised by the conservative fashions of women, up until the last 40 years or so, but adhered to them. It was the least of what she did to blend in. She's very used to covering up now, and her fashion sense has found a happy medium, but always appropriate for wherever she is. She enjoys modern clothes and the twenty-first century's idea of what 'vintage' is and readily tries out the newest trends. She's not against dressing up even when there is no occasion, she's rather feminine in the way she dresses, but not impractical. She appears to be a young adult, someone in their 20's, and dresses like it.
⌈
Height and Weight
⌋
5'1"
112.5 lbs
⌈
Tattoos/Birthmarks/Scars
⌋
A tattoo on both wrists.
⧱
, which means strength.
⧰
, which means weakness. Both are Majesdanian forms of writing, similar to ancient human hieroglyphics where symbols mean entire words contextually. She was very drunk when she got them, but has found that she does not dislike them.
⌈
Piercings
⌋
Ears, nipples, belly button, she got quite a few piercings back in the 80's-90's period. Due to a botched job, she had taken the belly button one out and it closed a long time ago, leaving only a small scar. Thankfully she had supplies to heal the infection from that particular mistake and did not need to go to the hospital.
⌈
Scent
⌋
Eve is a fan of perfume, in particular flowery and sweet scents.


"As it turns out, you can get away with quite a bit when you keep your mouth shut."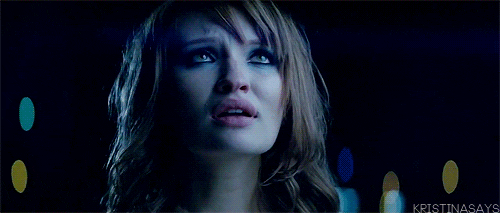 ⟡
Mysterious
⟡
Quiet
⟡
Intelligent
⟡
Wise
⟡
Cunning
⟡
Soulful
⟡
Brave
⟡
Helpful
⌈
Likes and Dislikes
⌋
⟇
Sunbathing
⟇
Books
⟇
Architecture
⟇
Science
⟇
Music
⟇
Art
⟇
Sweets
⟇
Animals
⟇
Technology
⟑
Meat
⟑
Lead
⟑
Willful Ignorance
⟑
Cruelty
⟑
The Skrull Empire
⟑
Quote "Intellectuals" Unquote
⟑
All Current Earthan Governments
⟑
Chicago
⟑
Cigarettes
⌈
Strengths and Weaknesses
⌋
⧱
Technology: Eve was a military engineer, that's what they would have called her position on Earth, but in truth the position is closer to "inventor". People in her field studied various subject material in sciences and engineering, and chose concentrated subjects much later on in life. Since Majesdane was destroyed before she ever got to that point, Eve stopped her education in a still very generalized stage. Earth's technology is different, and uses different energy sources than Majesdanian works but her close work with colleagues is bridging the gap and bringing forth Majesdanian technology to Earth.
⧱
Intelligence: Eve is remarkably intelligent, and not just in the sense that she is a capable engineer. She's cunning and tactical, a survivalist. While not actively seeking out to harm anyone she is not against deception and manipulation to ensure her continued survival. She can be a fabulous little actress when she wants to be.
⧱
Alien: while mostly a disadvantage her natural physiology is a great strength that renders her more capable of combat than your average human. Very much so. However that idea has complications and limits/counters.
⧰
Lead: There are various metals which counteract Majesdanian physiology, lead is one of them. A small amount will do, but it requires physical contact with her skin. Lead in particular however feels cold to her touch, in a way that burns. It's an uncomfortable method to suppress her physiology and so she does not employ it very often. She had to when she first came to earth and was not practiced at controlling her abilities, but by now she's well versed at it and only keeps a lead bracelet in her purse or pocket. Just in case.
⧰
Combat: Eve was never a warrior, and moreover she is small and light. A strong individual would have no trouble picking her up and throwing her across the room much less fight her. It's true that being Majesdanian alone could render her formidable. But her efforts against someone trained and experienced would be clumsy at best. And...
⧰
Suppression: Eve has spent the vast majority of her life suppressing her abilities, not practicing or honing them. While it gives her good control of turning them on or off, she is very out of practice in using what she is capable of.
⌈
Oddities and Flaws
⌋
⟇⟑
Eve is gracefully gifted at maneuvering a situation, and lying in general. This is a skillful advantage to be sure but perhaps also a moral flaw. Or at least she views it to be. She used to be frank as a young person, but the need to survive had her develop into someone she didn't even recognize. She's trying to be that girl again but she easily slips back into her old ways. Her unreadable pleasant smile, her quietness, people interpret these in their own way, removing the need for her to fill in the gaps with more lies. Some would mistake her for cold, just because she is reserved, but its no business of her's what people think she is, so long as they mind their own business.
⟇⟑
Eve is a people-pleaser, and prefers not to cause trouble. Her agreeable and warm nature can sometimes draw in unwanted attention. This may also be interpreted as being a doormat despite her making her boundaries clear. But other times this draws the attention she wants. Eve is promiscuous, using physical affection in place of the emotional closeness she desires. She is careful however, and these one stands remain just that, one night stands.
⌈
Fear
⌋
Besides a general fear of physical harm and the like, Eve in particular has a horrid fear of being found out as an alien. She does not trust what people would do, given their general xenophobia to their own kind, she can safely assume she'd be unwelcome on earth. Moreover, she fears the Skrull Empire, who destroyed her entire home planet. If she is found out to be Majesdanian she holds a gripping fear that somehow in some way the Skrulls would know and come for her. It's not the most rational fear, she knows, but even the slightest possibility panics her. Skrulls are a central fear for her, obviously, and she has a foreboding that eventually the Empire will reach Earth and want to conquer it. A fear that has at more recent driven her resurgence in her engineering ways, to prepare Earth slowly and discretely by offering them doorways to better energy sources and technology.
Eve is also made uneasy by the dark, she bitterly muses that she must be the first Majesdanian to have cause to be so.


"There are two things: what you must do and what you want to do."


Arranged marriages are a part of Majesdanian culture, and though the orchestrated union is not set in stone and able to be nullified if the partnership does not work out, most of the time it does. Such was the case with Eve's parents, largely her childhood was happy and peaceful. Majesdanian's do not breed often in their long lives, and so the group of children she had to play with was limited, but more than enough to keep her happy. She remembers these times with fondness and romanticism, a faraway memory she no longer feels connected to unfortunately. Around her teenaged years the war with the Skrulls started. Politically Majesdane was enthralled in a whirlwind of monumental historical changes, as it applied to the young Eve however this all meant very little. Her concerns were a young person's concerns, the time for that sort of thinking was drawn to a close rather early however, as she began to take the steps in her education that would place her in a program that served the military effort.

The young adult Eve was a politically charged individual that wanted to see her people defeat the Skrull armies. She aggressively pursued her education and various experimental methods of weaponry. However in the end it was simple biology that wrote Majesdane's doom, and a betrayal from someone damned in every Majesdanian's heart. Skrull's have a lifespan similar to humans, and reproduce at rates similar to them, they outnumbered the Majesdanian's a great deal. Majesdane and its location had always been hidden from the Skrulls, however a traitor betrayed its location to the Empire, and the Skrull's destroyed it, effectively ending the war. Only about a tenth of Majesdanian's survived after that, and they scattered. Base after base was attacked and with no home world to replenish and nothing to return to many either surrendered or went down fighting. The base Eve was stationed at decided to go down fighting, offering small ships to those who did not wish to die. Eve was one of the youngest on that base, and was not given a choice to stay. In truth she is not sure would have remained given that choice, she certainly feels guilty for not staying, a guilt that has haunted her all the years she has lived.

Her perils did not end there, rather, they began. She and others soon found themselves on the run from Skrulls, one small squad against war cruisers. She doesn't know if any survived, they got separated and the directions were confusing. Splitting up was the only course of action they could take to throw their pursuers off. Eve succeeded, but ended up alone. She searched planet after planet trying to find somewhere she could land. Earth was the closest she could come to a civilized planet.

Eve arrived on Earth in 1932, in the United Kingdom, and her attempt to integrate into society was clumsy. She was no one, and so took the guise of no one. She took the name Mary, given to her by a friend she made, a kind songstress who introduced her to the line of work that would give her money. It was a difficult living, and she had quite a bit to learn from her friend. Eve was new at suppressing her true appearance as well. Her eyes glimmered blue, and grabbed attention, the attention of men most notably. Her friend urged her that it was in her best interest if she played coy, and with any luck could become a mistress of some rich nobleman or merchant. Eve adapted and soon came to realize that mistresses were temporary, and she wanted a more permanent and secure nest so to speak. This nest eventually came in the form of an eccentric baron, James Verbeck. He was exceedingly odd, but very taken with her, and obsessed over her eyes. They became the focal points of several portraits he had commissioned of her. The baron was a recluse, one of the many reasons she chose him, and in any case they were not very welcomed in many social circles. He defied tradition and married a nobody. It never seemed to bother him though.

It soon became apparent to her that humans had a shorter lifespan than her own species did. Her husband aged and she remained the same as the day he met her. He took notice of this too, and only once did he bring it up. He made it clear that though he had no idea who or what she really was despite their years of marriage, he loved her and wanted her to remain safe. While he grew old she was kept inside, and eventually he arranged so that she would live as his daughter, Isabella Verbeck, and the world would think that Mary Verbeck died at childbirth.

James was not very good with money, but she had an entire estate and land to sell upon his death. She was left with quite a bit of money to live comfortably. She moved to London and took up in a modest apartment there. It is 1957.

Life is boring and it does not need to be. London is not quiet like the manor she spent so long and so silently in, like a ghost. Her stooping depression allowed her to tolerate such a living, she welcomed the coffinesque way of life quite well. Eve spends her time engrossed in books, like she did before, but the noise of the outside world interests her finally. Eve changes her hair, and wears a lead bracelet, a metal she found out helps her suppress herself back with James. He hated when she wore it and her eyes turned human and ordinary so she never wore it around him. Eve is not out to impress him though. She finds work suitable for a woman in that time, and takes up singing in a club owned by the Kray twins. Eve goes under the guise of Frances Shea, an irish girl that had no family and moved to London, only to die of illness soon after. Eve breathes life into Frances Shea once more. The night life at the club is exciting, and her popularity grows. She catches the eye of Reggie Kray, gangster extraordinaire and he is endlessly charming. They fall in love, hard and fast. Her life is full of spark and she is happy. He is married, and though she feels guilty about it she can't pull away from him. She knows he is a violent man, but he is never that way to her. Eve remains the other woman for seven long years, and never once has to face his wife. In the meantime Eve only sees his good side. Finally he divorces his wife and asks Eve to marry him. Their union is short lived however, once Eve finds out that he is in fact capable of violence towards her. He almost kills her one drunken night. Eve fakes the death of Frances Shea, laying to rest the girl that died so long ago anyway.

Eve makes her way to America, eager to put distance between herself and Reggie Kray. There she hops from city to city, taking new identities along the way, but nothing permanent until she settles in California. There she pays someone for Identification that tells the world her name is Cynthia Morgan. It's the 1970's.

Much of this time period is a blur, it went by fast in some parts and slow in others. She took drugs, wore whatever she wanted, and partook in the culture of the young people. Eve was even in a band, it was called SEX., no, not sex, it's pronounced sex period. An important distinction to make as clearly the capital letters and period separate the attention grabbing name from the many trashy monikers formed in a garage back in the 80's. She has lovers, many of them, and none of them can last out of necessity. Drama, sex, drugs, music and art take over her life. Cynthia Morgan spends more than a decade in a haze, but eventually she has to come crashing back down to reality and leave the people she knows behind. She goes to Haven, where she judges she can have an excuse if she is ever found out. She could pass off as a superpowered human, even if being a superpowered human was undesirable it was better than being an alien.

Eve no longer has any form of identification, and she had excuses at the ready for that, but in truth she's just tired of being people she's not. In an attempt to access who she truly is, she's going back to who she was, before she came to Earth. Her fear of the Skrull Empire reaching Earth is being turned into a practical purpose as she visits colleges and enlists Professors and various gifted students into listening to bits of technological advances here and there. She remains anonymous but present in academic circles, giving up pieces of information and edging humanity's greatest minds in a direction that leads them to rapid advancement. Meanwhile, she is using what she has found on Earth to better the equipment she already has. Developing ideas and experimenting with them. Much of her time is spent in this manner.