"Difficult Roads Often Lead To Beautiful Destinations."
~Unknown


[Nicknames]
Von or Vonny
L
Glitch
Computer Bug
[Sexuality]
Bisexual
{Attracted to both genders in a
sexual and romantic way.}
[Romantic Interest]
N/A
[Nationality]
75% German
25% French


"If You Can Accept Losing, You Can't Win."
~Vince Lombardi


Evonna is a skilled hacker, before she worked with the Mercs she was a well known and well sought out Web designer and Coder but that was before she was betrayed. Now she uses her skills to get other wise unobtainable information for her team. The art of hacking is a uniquely easy and hard one, learning the concept is easy but being able to put it to use is hard. To be a great hacker one must be able to get in and get out without leaving much of a trace and only leaving what they want to leave. Evonna can do that. Preferring to stay behind the screen she get the information her team needs, acts as their eyes occasionally by hacking security systems, fixs and creates weapons and specialized uniforms for the team, and when possible throws suspicion off her team mates if it is needed.

Before Joining the Mercs she had once acted as part of a Vigilante team, she was known as the Huntress and her partner was called the Hunter. He betrayed her which is why she no longer fights for the side of good and instead does whatever she wants for profit. Do to her past as a Vigilante, Evonna is uniquely skilled to not only help them when it comes to training but also act as emergency back up. Her preferred and best weapon is the bow and arrow but her staff work is also pretty spectacular.

Though great at what she does Evonna does have limits to her skills, she cant spend more then five minuets in certain systems and depending on the strength or the security it can take her close to a month to hack into certain databases. Then there is the whole fact that one of the first things people ask her to do is make them ghosts, which unless you have a completely unique name that no one elses shares, is impossible because there is to much risk to accidentally ghost the wrong person. Also, because of the betrayal Evonna lacks confidence in her fighting skills and will only train with the others because that is just for fun and will only go as back up in emergency situations. She wont even offer to go unless no one else can.


"If You Fight Hard, Know Who You Are, And Are Proud Of Who You Are, You've Got A Good Chance Of Winning."
~W. Lincoln Hawkins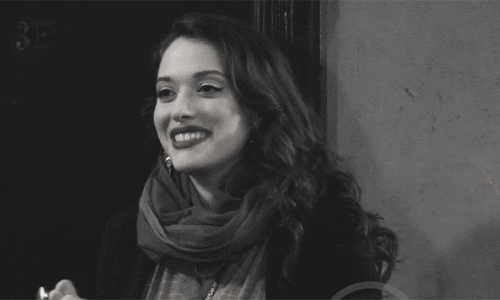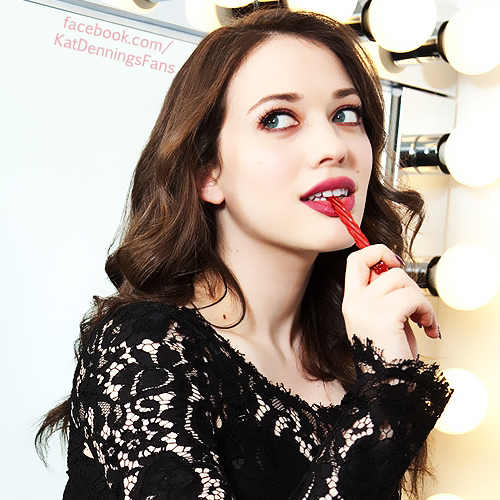 Evonna is a beautiful girl, awkward but beautiful. When being described you cant use the term classically beautiful, or even seductress because her beauty cant be described in either of those ways. Its an awkward, eye catching beauty. Dark hair that isnt quite black but is darker then even dark brown that is naturally wildly wavy, skin that is far to pale and verges on being 'vampire' status. Her face is a bit to long and her lips a bit to full matched with a slightly turned down nose and clear blue eyes that show her emotions.

Much to her dislike, Evonna's body is curvy. Naturally large chest, a slim almost delicate waist that is paired with a toned lower half from her strict training routine. The fact that she is quirky, slightly shy, and just an all around fun person to be around makes her even more beautiful and it seems to shine through for all to see.


[Style]
Evonna isnt lazy when it comes to her style, nor does she prefer comfort over fashion. She likes workable and she likes it when her outfit looks good whether she is fighting or hacking this means she wears alot of bold or dark colors because they compliment her skin and hair. This also means that she leans toward casual clothing, especially sense she doesnt like showing off certain parts of her body. She loves her stomach and legs because she has worked so hard to get them to this point so she does wear alot of either crop tops or tight tshirts and skirts or skinny jeans to show them off but typically she only wears tops with high necks as to hide her endowments. Though, when at home it is far more often that she is found in legging or running pants and either a large and bulky sweater or sweatshirt.
She isnt one to do her hair or makeup though, stick to tried and true things like bold lipsticks and 'cateye' eye liner and simple braids or messy buns because they contain her wild waves but still look cute. This doesnt mean that Evonna doesnt enjoy dressing up, quite the opposite really. She loves going all out with her hair, make up, and clothes but there isnt much of a point to do so if she is going to sit at the computer all day. Basically, her style can be summed up in one word. Practical.
[Height and Weight]
5'4Ft and 147Lbs
[Tattoos/Birthmarks/Scars]
Has a tattoo of an impressive virus she created on her forearm along with cursive script the word "Glitch" Which is also her code name.
Tattoo of watercolor sunflowers on her shoulders.
Scars, lots of scars but the biggest in on the left side of her abdomen.
It has a matching scar on the left side of her back, she was stabbed with a spear.
[Piercings]
Ears, lip and nose.
[Scent]
A cross between rose body wash and her favorite body spray that has a spicy scent to it.


"The Supreme Art Of War Is To Subdue The Enemy Without Fighting."
~Sun Tzo


❃
Intelligent
❃
Bitter
❃
Paranoid
❃
Sweet
❃
Practical
❃
Prankster
❃
Friendly
Evonna is an enigma, she is a scrambled mess of a young woman. Most of the confusing parts of her personality stem from having her trust broken by being assaulted by someone she trusted. Its also why someone as good and moral as her is working with the Mercs. She was once a Vigilante fighting for love, peace, acceptance, and she truly believed that one day she would help lead the world to a better place but then she was attacked and she became bitter, untrusting, and paranoid. She stopped contacting her friends, family and clients and instead she hacked her way into every major and minor database and erased herself. It was one of the hardest things she had ever done.

After disappearing she meet the Mercs and somehow this rag tag bunch of psychos made her feel just a little safe and parts of her old personality emerged. She laughed more, pulled pranks and honestly is just one of the sweetest people you could ever meet. Going out of her way to try and cheer people up, teasing them and having intelligent conversations. She is also really practical, after the betrayal that broke her she lost faith in justice, in truth, in the world and in such she decided to use her skills to make money instead and Malcolm Turner was willing to pay so of course she agreed.
[Likes and Dislikes]
✔Home cooked meals ✔Caffeine
✔Pulling pranks ✔Feeling safe ✔Coding/Hacking
✔Exercising and the burn in her muscles afterward ✔Hard rock
✔Warm sunny days ✔Dark Stormy nights
✘Hot weather ✘Snow
✘Nightmares, especially of the night she was betrayed
✘Being touched ✘Being alone ✘Silence
✘Feeling left out or abandoned ✘Feeling useless
✘Being a burden to anyone or feeling weak
[Strengths and Weaknesses]
✔Observant: Evonna is an observant person, always has been. This is a major strength because she sees far more then people like her to, this means that she can typically figure out what people are trying to hide pretty quickly. Not that she would say anything unless it could benefit her in some way or if she was concerned about the person. It also makes her so effective in a fight because it only takes her a couple of minuets to notice the small ticks her opponents make that indicate their next move.
✘Untrusting: This is probably her greatest weakness, because of her past it makes it hard for her to trust anyone which is a good thing with the Mercs because it would be stupid to trust any of them fully but in everyday life it is a problem. Do to this she has very few bonds with people and she cut herself off from almost everyone from her past, now the reason this is a problem is because it is very likely (especially in her line of work) that she will end up in trouble and will need help but she has no one she trusts enough to call for help.
[Fear]
Haphephobia:
is a rare specific phobia that involves the fear of touching or of being touched. It is an acute exaggeration of the normal tendencies to protect one's personal space, typically expressed as a fear of contamination or invasion. Evonna was assaulted by someone she trusted, this has caused her fear of being touched. She must consciously prepare herself to be touched if she doesnt she will lash out on instinct which has a potential of being deadly because of her training.
Monophobia:
is specific phobia of isolation; a morbid fear of being egotistical, or a dread of being alone or isolated. Sufferers need not be physically alone, but just to believe that they are being ignored or unloved. Contrary to what would be implied by a literal reading of the term, The disorder typically develops from and is associated with other anxiety disorders. This is a fear that steams from childhood but was only aggravated by being assaulted by someone Evonna not only cared about but trusted.


"Every Fighter Has One Fight That Makes Or Breaks Them."
~Elia Kazan


Born to Adalric and Garnet Funke in a small country city in France at the beginning of Fall, it was peaceful birth in a small country hospital that was jam packed full with a group of rowdy Germans and a few flirty French. Now, Garnet was half french half German and Adalric was full German so together they named the squirming bright eyed new born Evonna. In both German and French it means archer, which they took to mean strength and graceful.

Now, her childhood was great. Adalric was a IT man, really good with computers and Garnet was a librarian. It was a simple life, a peaceful life, filled with laughter and smiles. That didnt change for many years, when she was about five years old Evonna's father was offered a transfer to Journal, a sister city to Herald. He was good at his job and easily moved up the ranks. It wasnt long before he was the head of the IT department there. Now, during this time he was teaching the sweet little black haired girl how to code just because he thought it would be a good bonding activity sense he wasnt home as often as before. Not only did she enjoy it but Evonna showed true skill for it.

When Evonna was about eleven years old she saw on the news a broadcast about a Vigilante known as the King of Spades, for whatever reason she grew obsessed with him and set about taking whatever self defense classes she could, it didnt take her long to progress through the classes with ease, Now her parents enjoyed doting on her and insisted she take archery as well as ballet as well. Now she didnt enjoy ballet but it did help with her flexibility.

When she was fifteen her mother was diagnosed with breast cancer, it devastated the girl but Evonna refused to cry. Refused to give up, she just kept praying for a miracle. Now a miracle didnt happen and it was just a little over a year later that Garnet's body gave in to the disease that was slowly destroying her, because they knew it was coming Evonna and her father handled it pretty well but they pair couldnt live in a house that was filled with memories of Garnet. So they moved to Herald.

Probably because of her love of computers, the fact that she was starting in the middle of the school year, and the fact that she had filled out by then but High School In Herald wasnt kind to the girl. She was more then happy to escape it when the time came because in the year and half she had been there she had made one friend. Tommy Black. Now, the bases of their friendship was their obsession with the King of Spades. They were so obsessed that they started going out late at night and using their skills to also protect the city. Calling themselves The Hunter and The Huntress.

Evonna's and Tommy's partnership worked out well for years, and while that was their side job they made real lives for themselves and even started dating. Now, Evonna was getting quite a bit of attention at this point for being a brilliant coder and an amazing web designer. The Huntress was also the better known of the Hunting pair, she didnt know it but Tommy was becoming jealous of all that she had achieved in the five years sense she moved to Herald. One night, during a family dinner which he was invited to, Tommy slaughtered her father and a couple of Evonna's cousins that were visiting and had them sitting at the table when she got there. After allowing her to see what he had done he then Assaulted her before stabbing her with his spear.

The whole time he told it was all her fault, that she had done this, and that he still loved her. Now after he left she managed to get herself to the phone and called the police, but she had to wait for over an hour alone in her father house with only her deceased family members there to keep her company. After the hospital released her and she knew Tommy was behind bars, she ghosted herself. Removed herself from ever existing, it wasnt long after that, that she meet Malcolm purely by coincidence while trying to sale her skills on the deep web. Her offered a home, a job, and protection. She accepted.