xxxxxxxx



N A M E;

Parker James-Wendell Grey

N I C K N A M E S;

Park , PJ , CODENAME: Doc

A G E ;

24

P O W E R;

Vitakinesis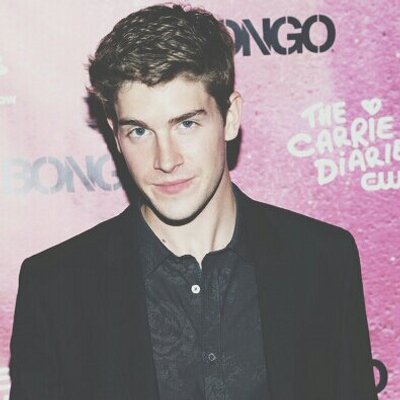 G E N D E R;
cisgender male
N A T I O N A L I T Y;
american with a small hint of Polish
S E X U A L I T Y;
Pansexual
; sexual attraction, romantic love, or emotional attraction toward people of any sex or gender identity
Demiromantic
; Romantic attraction towards any of the above but only after forming a deep emotional bond with the person(s)
R O M A N T I C

XX

I N T E R E ST;
none at the moment
A L L I A N C E;
league of legends


to die would be a funny thing.


Parker possess the power of Vitakinesis or the manipulation of the bodies health and its condition. Parker can manipulate healing and the healing process, speeding any or all aspects of healing to the point of regenerating, or slowing and blocking healing even if the victim possesses healing abilities such as Regenerative Healing Factor. He can sense the health of anyone and the causes of wounds, diseases or injuries, the health history and possibly even genetic weaknesses and predispositions that a person may contain. Parker not only can heal other but himself as well, being able to regenerate and heal wounds. As a side effect of his power Parker's aging process has began to slow down tremendously as he has gotten older, he's not sure if he's becoming immortal or will be 24 for the next thirty years of his life but either way the whole situation is weird for him.

Parker can restore biotic organisms to their optimal health, curing damaged or withered organisms, wounds, broken bones, low vitality, and diseases/poisoning. Though the he may potentially heal any form of bodily damage, the patient must be alive, even if hanging by a thin thread, in order to be healed; once the patient has died his powers are useless. However when it comes to healing Parker has become quite adept. Parker can do anything that normal healing would do, simply accelerated. He can heal minor wounds such as cuts, bruises and light burns and help the body recover from minor to severe blood loss. He can heal external and internal wounds, including fractured bones and deeper burns, failing organs and any nerve damage, disregarding of severity. Even on a few occasions he has reattached lost limbs, but this is probably his least favorite thing to take on. Vitakinesis also allows for the user to inflict past wounds on the victim, but Parker has never used his power to hurt anyone in his life.

As for limitations go Parker's are quite distasteful. For one, he can only heal someone by touch, he can't heal a person's wounds from far away or even if he stands right next to them. There has to be contact or his powers won't work. Another is that Parker heals others through wound transferal, which means the wounds of those he heals are then inflicted on himself. Most of the time this doesn't prove to be a large problem because things such as cuts, broken bones, and generally small wounds are quickly healed by his own regenerative powers. However, larger wounds take him longer to heal which prove to be difficult and painful process for himself, but that never stops him from helping someone. Just because Parker can heal doesn't mean he's immune to the idea of pain, although his pain tolerance is quite high from having to stomach himself through so much of it. Unfortunately, Parker cannot bring back the dead, the person has to have some shred of life left for him to be able to heal.




A P P E A R A N C E;

Parker has always had the attributes and looks of a Disney Prince, cute and kind. His hair a coppery-brown, which he almost always keeps slicked back and swept over to the side, is complemented by his light grey-blue eyes. Luckily his Vitakinesis not only heals injuries but keeps Parker always healthy. He has never had to deal with blemished skin or any imperfections because they have always healed. Parker isn't one to continually work out but he manages to stay in a consistent lean shape, and a broad-shouldered form. Even though dashing looks seem to get him a bit of attention from those who don't know him, he isn't one to fuss or fret over his appearance. He's too focused on the tasks at hand to even appreciate most comments.

S T Y L E;

Parker's style ranges from fraternity boy to business man on a daily basis. Even though he doesn't have much time to spend think about what he'd like to wear that day, he still likes to look nice. On most days he'll wear comfy sweaters (which he is so fond of) and a pair of jeans, but sometimes he'll switch it up depending on what the day held. He's very much for Rolex watches and casual business style as well, since he normally doesn't go on the Legends many co-op adventures he doesn't have to worry about ruining his clothes, however he does always manage to somehow get blood on him sometime throughout the day.

H E I G H T;

6'2''

W E I G H T;

180lbs

E C T;

Even if Parker wanted piercings or tattoos he could never have any. They always seem to heal up, and his body will reject the ink or earring if he tries. Parker also cannot physically scar, again, every wound on him heals. He has learned to live with this strange oddity about his appearance.


how good do you have to be, to be considered, "a good person"


❃
Charming
❃
Selfless
❃
Naive
❃
Caring
❃
Honest
❃
Nurturing
❃
Patient
❃
Virtuous
Parker would never hurt a fly even if his life depended on it. Growing up, he was the vigilante who released all the class pets out into the wild,
AKA
the playground because he wanted them to be free. His mother insisted that there was never a mean bone in the poor boy's body. As he grew older that never changed. Once he acquired his power, Parker only used it to help. It's like he has a motherly instinct to help and nurture the heroes on the league, and most of the time acts like their mother.
However, his compassion has almost left him blind to the dark world around him. It's almost as if he sheltered himself out from all of the negativity, and is afraid of ever acknowledging it. Even though he sees some of the horrors of the injuries that the league comes back with there's always an ingrained hope in him that he can save them.
L I K E S;
✔ Volunteering at local hospitals✔ He adores visiting Zoos on his day off
✔Anything Mint flavored ✔Any sort of get together that the League holds ✔ Rom-Coms
✔ Any type of Music✔Flowers ✔ Spring & April Showers
✔ French Fries
D I S L I K E S ;
✘ Straight Coffee✘Door to door salesmen
✘ Snakes & Lizards
✘ Freezing Weather ✘People continually asking to chop his fingers off so they can see them grow back (
Why?!?!?
) ✘ Violence
✘ The Bad Guys ✘ Overly-Obnoxious People
✘Reading
S T R E N G T H S;
✔ Parker is selfless, he'll do anything to protect those he cares about and will lay anything down to protect them. He'll run into the middle of chaos just to save someone's life.
✔ Parker is honest and a great listener. Most of the time when he's patching the League up they tend to ramble on but he doesn't mind. Since he can't heal others emotionally, he believes that talking to them is the next best thing.
✔ Parker is just a genuine friend. He is entirely dedicated to the league and everyone on it. He is determined to fix everything bad in the world, even if it possibly meant he lost his life in the process.
W E A K N E S S E S;
✘ Parker is not good at any type of offensive attacks or even just fighting in general. He hates hurting anyone, even if they were a so called, 'villain". He'd rather try to fix things without violence which becomes a huge problem once he's faced with people who find that as the only solution.
✘ Since Parker has such a big heart he would sacrifice himself for the greater good. Whether that be giving up information or his own life to save someone else's.
✘ Parker is a little naïve when it comes to serious situations. He's not unintelligent, he just doesn't see the right choice as ethical sometimes when it involves violence or having to kill anyone.
F E A R S;
Parker is afraid that there will come a day when it's too late for him to save someone. It's quite possibly his biggest fear and worry. Since he cannot revive the dead.


a funny occurrence he was.


x
Parker James-Wendell Grey was born to Lori and Jared Grey on a particularly warm Sunday afternoon in the middle of May. As a child Parker began to shows signs of being, well different.

AGE 7

"Oh God, Honey, do you think it's dead? Park honey don't look". His mother was entirely worried of the sanctity of Parker's innocence. His father had unfortunately just backed over the Anderson's prized Terrier and the poor thing was still kicking. "Jesus Lori, I don't know! I didn't even see the darned thing get behind the car! I swear those people need a fence in their backyard". While his parents were in a large fuss about the state of the problem, seven year old Parker unbuckled his seatbelt and exited the car, walking to the back to see the tiny Terrier lying on the ground. He approached the poor thing and noticed that it's chest was gently falling back up and down in a scattered pattern. He kneeled down and reached out his hand to touch the dog when he heard his mother's audible gasp. "Park! Do NOT touch the dog!" He hadn't even heard the car door open and looked up to see his parent's worried expressions. "Mom it's alright. I can help it" Parker wasn't sure what made him think that he could, but it was almost as if he could feel a small string connected to him and the hurt dog. He closed the gap between him and the dog and laid a careful hand on its soft fur. The feeling was almost overwhelming, thousands of thoughts ran across his head, some he didn't even understand. Internal Bleeding in the abdomen and cranial cavity. Broken forefoot. It was then when he felt it. To this day Parker still cannot describe the feeling of healing someone. It's strange and unnatural, and it hurts. His parents watched practically horrified as the dogs leg snapped back into place, and it twitched a little before raising it's head, almost if it had been asleep. In a couple of moments the dog bounced happily back on its feet and ran back into the Anderson's yard. Parker raised his head and smiled at his parents, his body aching slightly from the pain. A small trail of blood ran out of his nose, "I told you". Then he promptly passed out in the driveway.

From then on his parents knew he was different. As he grew up, he began to understand the extent and limitations of his power. Out of fear that there son would be taken away, his parents kept everything a secret. Of course there were some strange occurrences, that they had to creatively cover up. Like when he hugged his aunt and cured her breast cancer, or when he broke his leg at school and caused a teacher to pass out when he snapped it back into place. Eventually, hiding his power became easier when he learned how to control it, and when he finished high school he chanced upon the League.

They instantly accepted him as apart of their family and he's been there ever since. Granted there has always been a target on his back, for being able to keep all the heroes on the League alive he couldn't imagine himself anywhere else.