"Death Is The Sound Of Distant Thunder At A Picnic."
~W.H. Auden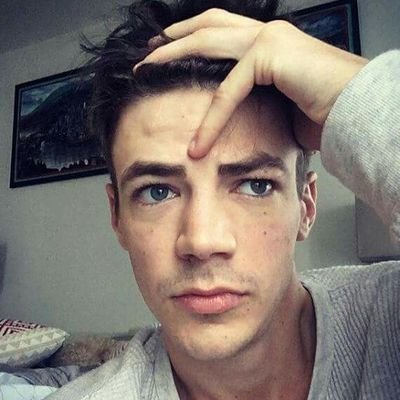 [Nicknames]
Tri
Mel
Jones
Screech or Sonic
[Sexuality]
Heterosexual
{Someone only attracted to
the opposite sex in a sexual and romantic way.}
[Romantic Interest]
Has a couple of small crushes on his team mates Cora and Charlotte.
Dont tell them this, he is 90% both would tease him for it.
[Nationality]
45% German
35% Irish
20% Unknown


"Sound Is The Vocabulary Of Nature."
~Pierre Schaeffer


Triton can create, shape and manipulate sound. He can mimic, intensify, hush, and distort, as well warp, strengthen, echo, speed up, and slow down sound, using it as a powerful physical force and high-speed movement. The easiest and most useful way for him to use his power is to scream or yell as he thinks about what he wants it to do but at great risk of exhausting himself far quicker, he can use the almost nonexistent sound that comes from a body moving there air to create a weapon of his choosing. (If he was throwing a punish he could amplify the sound in such away it would feel like the other person just got hit by a car).

Though there is no such thing as true silence, so he is never without something he can use his power on, the quieter the sound is the more power or energy it uses to amplify just like the louder a noise it the harder it is for him to quite it. At low frequencies, sound is potentially fatal to living beings by causing internal damage but Triton can't risk harming anyone like this because though he is controlling the sound on some degree he isnt protected against it and in essence could kill himself by trying to use his power in this way.

While high frequencies cannot be heard by normal humans he can use his powers to use the high frequencies in a sonar-ish way. Allowing him to navigate well in the dark. Since sound vibrations can travel through the air, ground, water and most forms of medium, defense by using physical barriers against him is difficult because the vibrations affect at a molecular level, though he could use his powers in this way it is difficult because using his power uses alot of energy.


"The Sound Of A Kiss Is Not So Loud As That Of A Canon, But Its Echo Lasts A Great Deal Longer"
~Oliver Wendell Holmes Sr.


Triton is a wiry young man, tall and lanky with just enough muscle tone to keep him from looking like a walking stick. With a thick head of rich mocha brown hair with just a little bit of a copper shine and his eyes that range from a pretty pale moss green to a stormy gray depending on his moods he is an attractive man especially matched with his slightly dorky yet charming smile, the way that he bits his lips when embarrassed, and his need to wear glasses when reading or in dim lighting.

He was often picked on when he was younger because his ears appeared to big for his head matched with the fact that he had a hearing impairment, then there was the fact that when puberty started his arms grew before his legs which caused him to look like he was part monkey or at least thats what the kids said. Luckily that part didnt last long and he grew pretty quickly into his looks but years of being made fun of makes him a bit lacking in confidence when it comes to talking to or trying to flirt with women.
[Style]
Triton's style ranges from being neat and orderly to 'who let him dress himself?'. He is more of the grab and go kinda guy, most of the time it somehow manages to match and look good on him but there are times when he doesnt match, it doesnt fit him right, and yet it still looks good on him. Though he is the 'grab and go' type of guy when it comes to his clothes he is pretty picky about his accessories. Making sure his watch matches his shoes and beanie, which just gives an idea of how good he can look when he is trying.
His closet is filled with designer jeans and t-shirts along with some custom slacks and vests for special occasions. His shoes range from simple Vans to expensive Italian leather, he really is an odd guy when it comes to his style because he buys and wears whatever catches his eye.
Triton's Style
[Height and Weight]
6'4Ft and 145Lbs
[Tattoos/Birthmarks/Scars]
Several tattoos, mostly just quotes and names of people he cared about. All small and located on his ribs, surrounding the quotes and names is a stunning black and white of a large field with a single tree.
[Piercings]
N/A
[Scent]
He doesn't like cologne or body sprays so he just smells like a mixture of his soap and his natural musky almost piney scent.


"The Sound Of Laughter Is Like The Vaulted Dome Of A Temple Of Happiness."
~Milan Kundera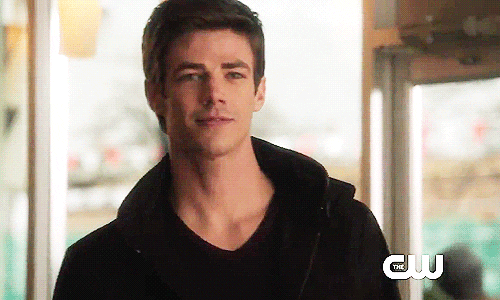 ❃
Persuasive
❃
Charming
❃
Controlling
❃
Intelligent
❃
Distrustful
❃
Loyal
❃
Moral
Triton is seemingly a good person and if not for his history he probably would have been a great guy but his past has lead him down a different path. Though loyal to a fault it takes him an extremely long time to trust someone, seeing everyone as his enemy. Once he cares for someone though they get to see the controlling but charming side of him. Its not that Triton wants to control every aspect of their life, he just wants to be able to know that he did everything that he could to keep them safe in case something happens to them.

Now, a great part of his personality is the fact that Triton is persuasive and oddly moral. He can talk almost anyone around to his way of thinking, and if if he cant he can at least get them to consed that he has some good points. He has lines he wont cross when it comes to children. He will never harm a child or put them in danger, it might upset his fellow Mercs but it is a hard line in the sand and if pushed he would turn on his team mates to save even just one kid.

Triton is pretty well rounded and it would have been very easy for him to be a good guy or for him to become a good guy given the right motivation but as of right now he is set on the destruction of a city because of what they took from him. He is very angry and adding that to the fact that he is motivated it means he is a deadly force to mess with. He has a list of names that need to be crossed off, only then can he potentially find peace.
[Likes and Dislikes]
✔Nights with a full moon ✔Warm breezy days
✔His sisters laughter ✔Hot mint tea ✔Interesting Stories
✔That strange taste that fills the air after a good rain
✔Comfortable clothing
✘Seeing others in pain ✘The nightmares he still has
✘Everything about coffee, from the taste to the smell
✘Cold winter nights ✘Anyone who is abusive in anyway
✘Suits ✘Romance movies
[Strengths and Weaknesses]
✔Triton is rather graceful for a guy his size, He considers being graceful a strength because it has saved him the past, whether it was when he went to the school dance and didnt step on his dates toes or the fact that it has helped him with his boxing. Being lanky, agile, and naturally graceful has its perks.
✘Triton is a workaholic. Its very rare for him to take a day off even when sick and its even rarer for him to get off on time because he likes to finish what he is doing first.
[Fear]
Claustrophobia: Fear of small spaces, most of his friends know of his mothers mental health issues and know that when it got really bad instead of just beating him she would lock him in a dark chest.


"I Don't Mean To Sound Bitter, Cold, Or Cruel, But I Am, So That's How It Comes Out."
~Bill Hicks


Triton's story is pretty average but for a few dark twists. He and his twin sister were born to Melton and Mary-Beth Jones on a late Winter evening. The Jones family had totaled five before the twins birth and went up to seven after. Now the Jones's were a poor family and Melton was often away from the small home in Money, NC trying to make more money to substance his rather large family. Though Melton was a hard working and loving man, Mary Beth was a cold and very sick women. Clinically depressed and Bi polar which was only aggravated by her heavy drinking.

When Triton and his twin Maybella were three they were diagnosed with a rare degenerative disease that would leave them permanently deaf by the time they entered their teens. The already financially burdened family just became even more so as the treatments that would prolong the pairs hearing were costly. It was about this time that Melton got an offer from his boss. Go halfway around the world and help set up the building there for five years and be able to come home as the Vice president to the North Carolina branch. Seeing as he had been stuck as a travel representative to the firm for the past eight years it was an offer he couldnt pass up. Not when his family needed every penny they could get.

Of course it was decided that the rest of the family would stay in their home, not only would it keep the older kids at their schools but it would help them save money in the long run. The prospect of a better life helped Mary-Beth sober up for awhile but then Maybella got sick which left her permanently deaf sooner rather then later, then the oldest son Thomas was hit by a drunk driver while riding his bike. Things spiraled out of control and Melton couldnt return home to help. Mary Beth started drinking again, heavier then before and Triton was the most common victim when she lashed out.

It wouldnt have been so bad had it not been for the fact that Melton had to stay an extra three years, meaning there was no one to control the abuse. The worst experience was when his mother locked him and Maybella in a chest for two days straight. At the age of seven he was already dealing with not only being bullied at school and the abuse at home but with the fact that his hearing would go in and out. Melton finally returned when Triton was eleven and things got better ffor a time. Money wasnt as tight and they were able to move into a bigger home, Mary Beth was in treatment for her addiction. Things seemed to be getting better. Until that is Melton decided to take the twins to a specialist in Herald. It was a five hour long plane ride away but when they made it the Twins felt like the luckiest kids in the world.

At the Doctors office Maybella started acting weird, twitchy and panicky, it was only once Triton got her away from their father that she told him that she saw a sign that listed the signs and symptoms of a Meta human and to report to the authorities if you have suspicions. Triton didnt understand her worry because she didnt have powers and apparently having powers was a one in a billion chance so he laughed off her fears. That was until the Doctor went to test Maybella's blood and she started screaming. Screaming so loud it melted the needle, screamed so loud that she started bleeding from her eyes, screaming so loud that Triton, Melton and the Doctor passed out.

When he came too Triton was alone in a strange room and he could barely hear voices through the door, getting close to it he could hear his father yelling about how they have no right to take his daughter and someone else yelling back at him that it was for the safety of everyone else. It took him years to realise what had happened, years to understand that she was born with powers. It was about the time that Triton was understanding what happened to his twin when he went through puberty and his own power awoken. It was also about this time that he found an opened envelope with his parents names on it that he happened to look at, it was a letter from the MMAPR other wise known as the Meta human Mutant Alien and Powered Research station in Herald. It explained that during a 'perfectly safe' research experiment, Maybella had 'somehow' been harmed and killed.

This devastated Triton because he felt that he should have known his twin hadnt died like he had been told, he felt he should have known that she was still alive and being experimented on. It was at this point that he started plotting his revenge. When his father died Triton was only fifteen and still had yet to master his powers so when his mother started drinking again and started hitting him, his power surged with his fear, anger and grief and lashed out at her when he yelled for her to stop. Stop she did, because she was thrown away from him. She hit her head on the table and didnt get up. Between the surplus of empty wine bottles and the alcohol level in her blood her death was ruled an accident but Triton knew different.

He was placed in foster care, and through the next three years he carefully practiced his power while he studied the now crinkled and torn letter explaining his sisters death. With only a little research he had come up with all the names of the scientists involved with the MMAPR. He had names, he had power, he would have his revenge. When the Meta human attacked Herald forcing them to think differently about those with powers and the name change, Triton was happy because they just made it even easier for him to get his revenge.

Truthfully, with his history its surprising that Triton isnt already a serial killer.