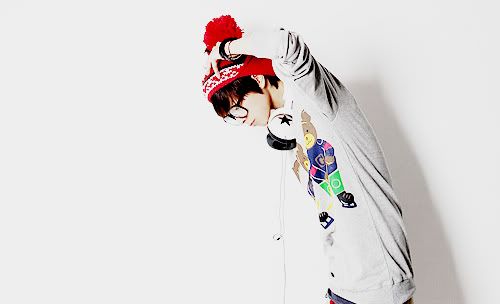 Username:
KuruLesperance
Character's Name:
Ennosuke "Cuddles" Fukumitsu
Nickname:
Cuddles. This is because his obsession with hugs and cuddling. He loves it, not to mention his innocence.
Age:
A mere 17.
Character playing:
Neighbor Guy 2
Secrets:
Bisexual/Virgin
Personality:
As expected, Ennosuke is extremely outgoing and bubbly. When he's excited about something, his voice goes high pitched and squeaky, like a child. Because of his innocence, he's vulnerable, to say the least. Absolutely vulnerable. Why? He hugs everybody, and I mean
everybody
no matter who or what it is. If it's cute, he hugs it, the innocence of a 10 year old. The male also has an obsession with rainbow lollipops (no one really has no idea why), and he usually judges people by personality, hence his bisexuality, though he keeps it a hidden secret because when he was younger he was teased about it constantly to no end. Girls would walk away from him and guys would just laugh and call him a "gayfer", though he still stays the optimistic boy he is, because you know what? He accepts people for who they are: society is society. What are you going to do?
He's always found with a gentle smile plastered on his high cheeks and pinchable baby face.
Likes:
Boys
Girls
Kitties!
Hugs
Kisses
Cuddles
Techno Music
My Little Pony (Don't ask. Ennosuke's a brony. Bronies unite!)
Manga
Candy. A lot.
People
Dislikes:
Thunderstorms. (They scare him to no end. With thunderstorms, he's like a dog with his tail tucked between his legs.)
Pain
Sadness
Loneliness
Sad-Looking People (He doesn't dislike them; in fact he wants to cheer them up. He just dislikes the fact that they are sad.)
Undressing (Through and through. In front of people, he hates it, but when he's alone, it's not that bad. He just blushes a lot and makes sure to close the curtains.)
No Love (Meaning, no hugs, kisses, cuddles, etc. He wants it, because, well, he's Ennosuke.)
Ennosuke's Perspective of Affection:
The innocent male, Ennosuke, has different perspectives of affection. Kisses, for example. Kisses have levels for him: friendly kisses, advancing kisses, and loving kisses. Friendly is stage one, Advancing is stage two, and Loving is stage 3. Usually, he expects stage one kisses from people: just so they can understand his concept. Friendly, is as expected: just friendly. Even on the lips, if it's supposed to be stage 1, it's stage 1. Advancing is where it goes up a level, and means a bit more than expected, stage 2. Loving kisses is what he calls "the kissing that matters more". Loving kisses are, to him, where you are
in
love. Are you keeping up? Ha, sorry! Anyways, Ennosuke absolutely loves affection, and gets hurt whenever people try to push him away. He's a softy, through and through. No doubt about it.
Crush:
TBA. He's not really sure; he's a bit indecisive.
Lives with:
Ennosuke lives with his loving older brother, Kanda, though the younger, Cuddles, he tends to obsess over his brother having the name of a character from one of his favorite manga/anime, D. Grey Man. His number one favorite anime though is Hetalia. Sure, he's innocent, but we're referring to something different.