After years of being chased and having family members burnt at states for witchcraft and other supernatural crimes the Levant witches have set up a haven for other witches, but more and more other supernaturals have begun to show up.
As of now Witches, Vampires,Werewolves, Warlocks, Mermaids, Fairy, and even a few feline shape-shifters have shown up. The spells put on the the Haven protects them who find the way to the lands. Only supernaturals can cross into the Haven.
The Levant witches refuse to let the old rivalries between the races stand, they understand they hate but back fighting is forbidden. They don't expect them to join hands and sing together but after running from the humans forever they wont lose the haven because of a few hot heads.
The forest has a few streams and creeks leading to a large lake in the center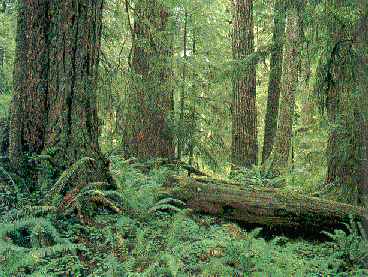 The witches built a house for the wolves as the Mermaids and Fairies said they would handle it for themselves.
The wolf/shape-shifters manor is within a rocks throw of the main castle. The withches thought it was the best way to keep peace between the wolves and vampires to let them have private space.
The Witches, Warlocks, and Vampires tend to get along alright and live in one house together.
__________________________________________________________________________________
Character Skelly
*Name
*Photo [I would rather have realistic photos but anime is aloud]
*If a wolf or shape-shifter animal form picture
*Race
*Sex
*Age
*Likes/dislikes
*Style
*History
*Weapons
*Quirks
*Fears
Feel free to add more to your sheets but those need to be in the sheet if you wouldn't mind :)
Characters needed (all spots dont have to be filled )
Leader of the LeVant witches:
Ivy LeVant
Witch 1:
Azalea Aspenlight
Witch 2:
Avery
Witch 3:
Witch 4:
Witch 5:
(all witches have to be female but they don't all have to be Levants)
Leader of the wolf pack:
Dimitri Zemlose
Wolf 1 :
Sophia Opale
Wolf 2: Sean
Wolf 3:
Wolf 4:
Wolf 5:
Leader of the Shape-shifters
Baby Amethyst Peters
SS 1:
Onsa Jackel
SS 2:
Alex Love Bennet
SS 3:
Leader of the Vampires
Zayla Cheairs
Vampire 1:
Vladimir MorningRay
Vampire 2:
Max Greene
Vampire 3
Destiny Death
Vampire 4:
Jaden Kasaki
Vampire 5:
Yukiko Kuran
Leader of the Warlocks:
Arcturus Bloodbourne
Warlock 1:reserved for Kelsiikhaos
Warlock 2:
Ludovic Astro
Warlock 3:
Valran Silwynn
Warlock 4:
Warlock 5:
(all warlocks must be male)
Leader of the Mermaids
Pandora Fontaine
Merfolk 1:
Lorelei Fay
Merfolk 2:
Merfolk 3:
Leader of the Fairies
Raven
Fairy 1:
Lucrezia Greene
Fairy 2:
Fairy 3:
each race can have as many member as apply but I will try to keep it balanced I will hold a reservation for two days.
Taking place in...
Arcs are bundles of posts that you can organize on your own. They're useful for telling a story that might span long periods of time or space.
There are no arcs in this roleplay.
There are no quests in this roleplay.
Welcome home, Promethean. Here, you can manage your universe.
Arcs are bundles of posts from any location, allowing you to easily capture sub-plots which might be spread out across multiple locations.
You can create Quests with various rewards, encouraging your players to engage with specific plot lines.
Settings are the backdrop for the characters in your universe, giving meaning and context to their existence. By creating a number of well-written locations, you can organize your universe into areas and regions.
Navigation
While not required, locations can be organized onto a map. More information soon!
There are no groups in this roleplay!
By creating Collectibles, you can reward your players with unique items that accentuate their character sheets.
You can schedule events for your players to create notifications and schedule times for everyone to plan around.
The Forge
Use your INK to craft new artifacts in Levanter winds. Once created, Items cannot be changed, but they can be bought and sold in the marketplace.
Notable Items
No items have been created yet!
The Market
Buy, sell, and even craft your own items in this universe.
Market Data

Market conditions are unknown. Use caution when trading.

Quick Buy (Items Most Recently Listed for Sale)
None
Discussions
Most recent OOC posts in Levanter winds