Name: Cralix Grey
Nicknames/Alias: The Unbowed
Age: 24
Race: Human.
Title: Knight of the Realm.
Appearance: A battle hardened young man of 6'2" and weighing about 186 pounds. His body is covered in lean muscle and various scars. There is a boyish charm about his face, and his hair is shaggy for the most part and crudely cut. It hangs in his face, unkempt and dark brown. His eyes are deep, dark green. His nose is the slightest bit crooked, having never set completely right after being broken. He's a modestly handsome man.
Personality: Cralix is kind at heart. He has a strong morale standing and believes in doing what he considers right. He values respect, honour, and courage above everything. He's a loyal friend, and a great man to his people. He's indifferent to the court. Despite all this, dark times in his life have left him fragile to anger, that deeply influences some of his biggest mistakes. He refuses to take any one trying to push him around, may it be verbally, physically, he'll rise to the challenge. His will and determination ultimatley allow him to strive to do impossible things, and shine in combat. He's a man of manners and poise. He has a dark side however. As he delves into the new concept of being the "good guy" in a world of bad people blessed by the Lady. He loses his faith and turns to Nurgle. This brings about slight instability and confusion in his life.
Heraldry: A black star, the one that makes the avatar picture. Surrounded by a white shroud.
Family: He has no family. His father has died.
Equipment: He carries a dagger at his belt and two swords of medium length. The blade being about 20 inches on them both. Lastly, a spear. He wears a mix of clothe, leather and plate as armour. He wears a mask and hood, strange as it may seem it's so that to the enemy on the battlefield he's just another knight. It gives his soldiers a sense of equality on the battlefield, he requires they wear masks and hoods as well.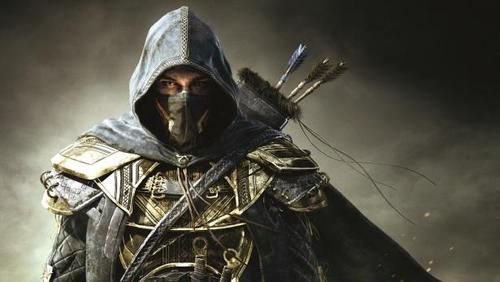 Tournament apparel: For tournaments he wears his father's old full plate mail. It's of simple detail, hardy, but battered and scratched steel with his heraldry on the chest. Jousting, a simple lance. Melee he wields his two swords.
Casual apparel: He wears a doublet with a hood, trousers, and leather boots, usually.
Mount: Large brown war horse.
Lands: The castle is set in a valley surrounded by a low mountainous region. It has forests and land fertile enough for farming. With various creeks splitting the land.
Gold: 1,000 gold pieces.
Castle: Simple Keep with palisade wall.
Village: His father before him had already built a tavern.
Popularity: A man of the commoners.
Important figures: Cralix gives his village a representative in his own personal court. A man by the name of Trai.
History: Cralix's father had been a weak knight and ruler of his people. He was a man of war and had, had Colten training from an extremely young age. While Cralix loved his father, he felt he couldn't take that life. He left home at the age of 14. He fell in with brigands and bandits. Honed his skills, he spent many years in the mountains fighting creatures and soldiers alike. When suddenly he caught word of mouth from passing travelers that his father had died. He left the mountains to find the lands in disrepair. He decided to rise, to take his responsibilities. Upon returning he was shocked at the state of the people. He lost faith in his God and turned to Nurgle for guidance.
Extra: Small band of brigands fight for Cralix.