DISCLAIMER:I do not own Life is Strange or the characters involved in this roleplay
---
Loneliness and Chloe Price are no strangers.
Max Caulfield is quite used to failure by now.
Five years apart and these best friends are reunited by strange events.
Little do they know that the feelings they harbor deep inside for each other are reciprocated.
This may be the end of the world but not the end of Love.
---
---
Five years it has been since Max had left for Seattle, five years with no contact with Chloe, Five years wasted. Max returns to Arcadia Bay, her home town yet a whole different world from her childhood. She has been gifted the power to manipulate time, a power she has used many times to save Chloe.
Between all the action and snooping there is this story, a story of two hearts separated by the years. Of friendship, childhood memories, and new ones.
Max's phone began to ring, she checked it. Chloe shook her head with that ever cocky grin on her face. "Don't even answer we have places to go... And people to do." The last part was nearly a whisper, though Max couldn't tell if that was due to Joyce's presence or just as a joke. "It's Kate Marsh from Blackwell." Max responded not wanting to ignore the troubled friend. Chloe replied with a slightly angry tone with a hint of jealousy that Max couldn't help but notice. "Fine. Chat up Kate Marsh from Blackwell. I've got other people to hang out with too." Max felt guilty but Kate was in trouble and Chloe could wait. Max picked her phone up rolling her eyes, "Don't let your best friend get in the way." That one hurt, she felt bad that she had not seen Chloe in so long and felt guilty over choosing to talk with Kate. But Chloe was acting a bit over dramatic, was this really a jealous Chloe? As Max talked to Kate Chloe argued with Joyce over something or other. It made Max to see Joyce being treated that way, she just wanted to make a happy family. Chloe stormed out and Max followed flashing a sympathetic look to Joyce before exiting Two Whales Diner. "Chill I'm hanging with you ok?" Chloe was acting strange though Max couldn't deny that she was kind of cute all worked up like this, though Max brushed that thought Away. This is her best friend, she couldn't ruin a relationship like this.
---
---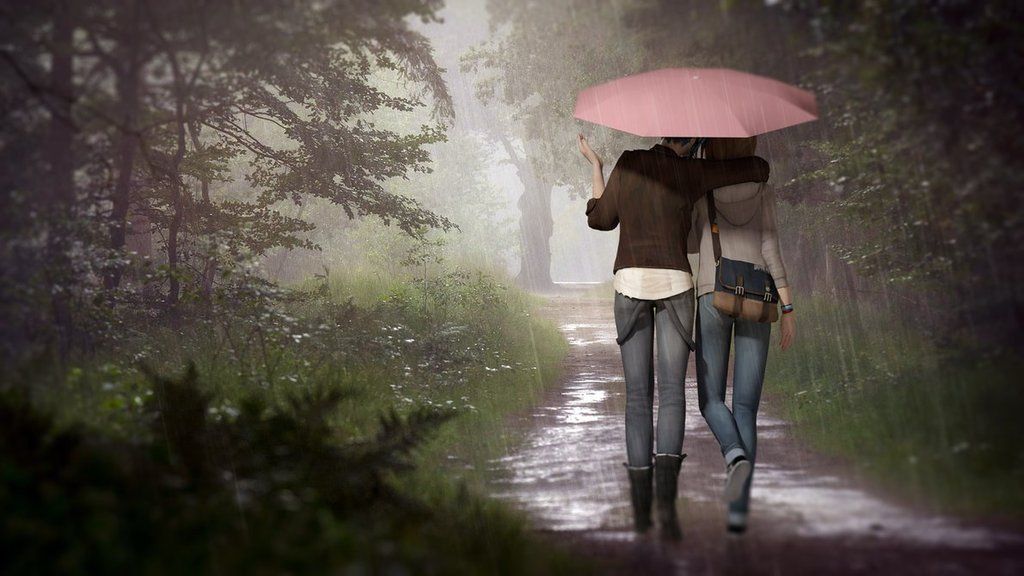 ---
---
---
---
Yes there are Many other Characters and just reserve them and then I'll add them, I added the most Canon.
1. God modding/Power Playing is Forbidden!
2. Be respectful in OOC, if you don't agree with someone please take it to PM
4. So this is a fairly 'mature' Roleplay but keep it like PG-14 and follow the site rules, meaning no smut and I know Chloe has colorful language but keep it appropriate to the Character like Kate probably not at all.
5. Be literate guys! I expect this RP to be fun but not with one liners. So minimum of 300 words in your posts, Kay?
6. Actually commit and don't just leave, see it through. Don't deserve if you are busy.
7. Reservations! Yeah so please just ask me for the spot you want and post your favorite episode of Life is Strange and How much you Ship Max x Chloe! That's it ok simple!
Taking place in...
0 posts here • Page 1 of 1
0 posts here • Page 1 of 1
Arcs are bundles of posts that you can organize on your own. They're useful for telling a story that might span long periods of time or space.
There are no arcs in this roleplay.
There are no quests in this roleplay.
Here's the current leaderboard.
There are no groups in this roleplay!
Welcome home, Promethean. Here, you can manage your universe.
Arcs are bundles of posts from any location, allowing you to easily capture sub-plots which might be spread out across multiple locations.
You can create Quests with various rewards, encouraging your players to engage with specific plot lines.
Settings are the backdrop for the characters in your universe, giving meaning and context to their existence. By creating a number of well-written locations, you can organize your universe into areas and regions.
Navigation
While not required, locations can be organized onto a map. More information soon!
There are no groups in this roleplay!
By creating Collectibles, you can reward your players with unique items that accentuate their character sheets.
Once an Item has been created, it can be spawned in the IC using /spawn Item Name (case-sensitive, as usual) — this can be followed with /take Item Name to retrieve the item into the current character's inventory.
Give your Universe life by adding a Mob, which are auto-replenishing NPCs your players can interact with. Useful for some quick hack-and-slash fun!
Mobs can be automated spawns, like rats and bats, or full-on NPCs complete with conversation menus. Use them to enhance your player experience!
Current Mobs
No mobs have been created yet.
Locations where Mobs and Items might appear.
You can schedule events for your players to create notifications and schedule times for everyone to plan around.
Add and remove other people from your Universe.
The Forge
Use your INK to craft new artifacts in Life is Strange, Love is Stranger Still. Once created, Items cannot be changed, but they can be bought and sold in the marketplace.
Notable Items
No items have been created yet!
The Market
Buy, sell, and even craft your own items in this universe.
Market Data

Market conditions are unknown. Use caution when trading.

Quick Buy (Items Most Recently Listed for Sale)
Newest
Trending
Most Followed
None
Discussions
Topics

Replies
Views

Last post
Most recent OOC posts in Life is Strange, Love is Stranger Still
There have been no posts in the OOC topic for this roleplay!