"Stay the fuck out of my way and you won't get hurt"
---
---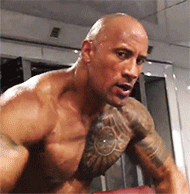 |Name|
Frank James Hudson
|Nickname(s)|
Samson the strong
|Age|
35
|Birth Date|
January 2nd, 1980
|Gender|
Male
|Sexual Orientation|
Heterosexual
|Role|
The world's strongest man
---
---
|Personality|
Frank is a hot-tempered but serious guy. He won't joke much, and if someone will tell him a joke he won't much understand it till you explain it to him. It's not cause he is stupid, on the contrary, he is quite a clever man. Frank just don't have much a sense of humor. Don't ever try make a prank on him, you might be having a broken finger on the good side. Frank is very disciplined and strong-will, he practiced three times a day and eat his special diet. He is also very discreet, not much know about Frank's past before he came to the Carnival. The others used to tell all kind of stories why he joined the carnival, sometimes cause he murder someone and sometimes he was in the mob and he escaped from that life, etc. Frank never dispute those rumors and never tell the truth. But he also got a soft side, to his carnies friends, his family, he is very protective. If someone will hurt a single hair on someone, they will see Frank's wrath on him.
|History|
Not much known about Frank's past before he came to the Carnival. Frank was born in Texas, USA to Martha and George Hudson. He had 2 big brothers, 1 big sister and 3 younger sisters. They were big a poor family, living in the poor part of the city. Frank's brothers got into crimes, they actually now spending time in jail for drugs and attempted murder. However Frank was the more serious type, even though he had to get rough in the streets of his hometown, he used to get into lots of fights. But the sport teacher at the school noticed the young man as he was fighting pretty good and brought him to a boxing place to train in boxing wrestling and martial arts. Frank fell in love with that and it kept him from being a criminal. When he finished school he joined the army and there he trained in weapons fighting as well, he was in the top of the class in the Marines corps.
After he was released from the army, that is the unknown part in Frank's history. When he came to the Carnival he showed his really almost inhuman strength, he told Miss Sinclair he is looking for a job and he is very short on cash and he did not much find a suitable job for his skills, so the owner accepted him as 'The strongest Man' attraction in the place. Frank feels it is the right place for him.
---
---
|Face Claim|
Dwayne 'The Rock' Johnson
|Dialogue Color Code|
#EDE275
|Writer|
GreenEyedSue