"Yes, I'm a freak. But if I weren't I wouldn't have the greatest family in the world."
---
---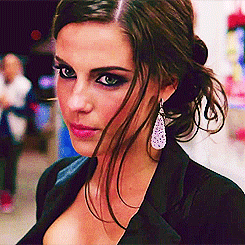 |Name|
Heidi Sinclair
|Nickname(s)|
Hide
|Age|
26
|Birth Date|
May 20th
|Gender|
Female
|Sexual Orientation|
Bisexual
|Role|
The Psychic
---
---
|Personality|
Heidei has always been known to speak her mind and never keep anything held in. She is very trustworthy and is very easy to talk to, causing her to be known around the carnival as the motherly figure. She cares about everyone and tries her best to be sure everyone in taken care of before worrying about herself.
|History|
Heidi was born May twentieth at seven in the morning in Manhattan, New York. While growing up she quickly learned that she was psychic. Of course at first she couldn't seem to understand what was going on but in the end she learned. Whenever she concentrated hard enough on someone, she would be able to see their future and past, something that neither of her parents were able to do. When the entire town on Manhattan found out about how she was, her parents grew embarrassed to have her in their family because all the town would do is talk about how crazy and insane Heidi was for believing she was psychic. That's when she decided to leave Manhattan for good and never look back.
A couple years later she opened Roswell Carnival and began welcoming other "freaks" like herself. Her co-founder, Samantha Huggins was shortly murdered and since then she began looking for a new general manager of the place along with who murdered her. Just recently she finally found someone trustworthy enough to take the place as the general manager, Chad Jefferson. She knows that she can trust Chad, she just hopes that she will be able to get to know him a bit better. Many times Heidi thought about using her psychic abilities to get to know Chad, but she decided that she would rather do it the normal way. If there was something he wasn't comfortable letting Heidi know right now, she would rather let him keep it to himself until he is willing to talk about those things.
---
---
|Face Claim|
Jessica Lowndes
|Dialogue Color Code|
#82caff
|Writer|
Sunshine and Whiskey