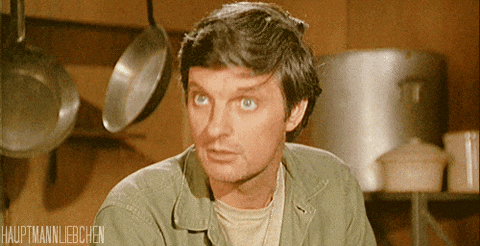 "In comparison to over there, here ain't so bad. So long as here and there stay separate and there don't come over here or here moves over there, I'll be happy."
---
---
|Name|
Tom Cline
|Nickname(s)|
Tom
|Age|
34
|Birth Date|
January 23rd
|Gender|
Male
|Sexual Orientation|
Heterosexual
|Role|
The Mechanic
---
---
|Personality|
Tom has been described, in the past, as slightly mentally disturbed. He is, by no means, a danger to anyone, except perhaps himself, though. His brain is just a little haywire! He makes jokes at practically everything, has been known to fall into seriously deep depressions at a moments notice, and finds it hard to concentrate on less than five things at once. Most people find him far too odd to talk to, even less find him enjoyable to talk to.
|History|
Tom grew up in a small North Eastern town. The son of a single mother who was the baker in town, he never had much of a formal education, so he often took matters into his own hands. If he had gone to school he might have been seen as ferociously intelligent, but suffering from acute attention deficit problems. Unfortunately he did not go to school. His mother, who was a perfectly respectable and kind mother in all respects except education, claimed to homeschool him but failed to actually do so. But Tom, not discouraged by such things, read voraciously. He read everything he could get his hands on. Manuals, instructions, magazines, TV Guides, and even the occasional book. He taught himself enough to make it into college, and attended West Virginia University to get a degree in engineering. After graduation he took the odd job here and there, making ends meat, until his mother died and he almost lost control of himself completely. Seeing nothing else left for him, he joined the military.
Tom never saw a serious battle in his life. He was sent to Afghanistan to serve in the car pool of the local base. Mostly, he spent his time fixing the engines of various machines. From helicopters to cars to tanks, Tom worked on them all. The war, however, waged on around him and it only broke him down a little more. Not only did he worry about the futility of life, but its fragility as well.
Tom came to the carnival soon after his tour was over. He just wondered in one day and asked for a job as a mechanic. Ever since, he has been fixing coasters and operating them too when the crew is shorthanded. While he's not particularly happy with his existence, he also is never particularly sober enough to think about it.
---
---
|Face Claim|
Alan Alda (Playing Capt. Dr. Benjamin Franklin"Hawkeye" Pierce in M*A*S*H*)
|Dialogue Color Code|
#408000
|Writer|
roger_sherman