X
X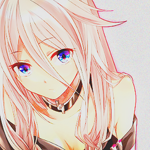 Multiple counts of cyber
theft and system breaching
5/11/2006
The 21st Century
✦
XXXXXXXXXXXXXX
▶

ARABELLA. KING

◀
█
X
▌
XXXXXXXXXXX
▀▀▀▀▀▀▀▀▀▀▀▀▀▀▀▀▀▀▀▀▀▀▀▀▀▀▀▀▀▀▀▀▀▀▀▀▀▀▀▀▀▀▀▀▀▀▀▀▀▀▀▀▀▀▀▀▀▀
█
X
▌
XXXXXXXXXXXX
♟Nickname(s)→

X

XXXXXXXXXXXXXXXX

Bell, Siri, Ara
█
X
▌
XXXXXXXXXXXX
♟Age→

XXXXXXX

XXXXXXXXXXXXXXXX

19
█
X
▌
XXXXXXXXXXXX
♟Number→

XXXXXX

XXXXXXXXXXXXXXx

#004329
█
X
▌
XXXXXXXXXXXX
♟Gender→

XXXXXXX

XXXXXXXXXXXXXX

Female
█
X
▌
XXXXXXXXXXXX
♟Level→

XXXXXX

XXXXXXXXXXXXXXXX

Threat Level 4
█
X
▌
XXXXXXXXXXXX
♟Type→

XXXXXXX

XXXXXXXXXXXXXXXX

Support
█
X
▌
XXXXXXXXXXXX
♟Race→

XXXXXX

XXXXXXXXXXXXXXXX

French
█
X
▌
XXXXXXXXXXXX
♟Colors→

XXXXX

XXXXXXXXXXXXXXXX

#FFC0CB

|

#A388E5
---
xx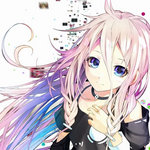 x
.
HAIR COLOR
.
EYE COLOR
.
HEIGHT
.
WEIGHT
x
Δ
|
Light Pink
Δ
|
Blue
Δ
|
5'4
Δ
|
114 lbs
The rose surrounded by thorns. The porcelain skin girl surrounded by murderers, war criminals and assassins. Ara possess a rather flat body type. She's thin due to negligence of exercise and high metabolism, while her silky skin amounts from refusal to step outside and an obsession with moisturizer. Her clothing choices for when forced out her own door usually consist of frilly dresses and miniskirts. She is pouting most of the time, so it's not uncommon to see her with hands at her hip mocking or scorning you.
---
______________________________________________
☵☴☲☱☰
____
⊀

FILE #004329 (Number)

⊁



X
Age is an issue of mind over matter. If you don't mind, it doesn't matter.
The term act your own age usually has a negative context. However, for Ara, it seems to pertain to her acting more wise than instilled. Ara is shrewd beyond her years, usually acting as a voice of reason and a level-head for the group. Ara is consumed with curiosity, such as learning about new things and people that become her obsession. Ara still is consumed over her own hubris such as when challenged or argued against. To keep her pride intact, she often accepts frivolous challenges and bets which is what landed her a life sentence in the first place. Ara still gets irritated by foolish things and foolish people, so she can be seen ranting about inconvenient everyday objects such as stairs, number 2 pencils and uncomfortable chairs.
This is my skin. This is not your skin, yet you are still under it.
Ara has an odd obsession with skin. It isn't something sinister such as tearing it off, but rather just the feel of others and her own skin. She will usually pinch your cheeks or earlobes for fun or she just can't control herself. This goes for herself too, she collects various lotions, face-creams and moisturizers to make her skin as soft and dainty as possible.
Give a man a mask and he'll show his true face
They called her K. Everyone loves the side of chaos, a little bit of anarchy. Of course, K doesn't have any qualms against the companies she is infiltrating, she just wants to prove a point. Put up your weak walls and 4 number pass-codes, she has already gotten in and taken all your info, money and pictures. It's natural for humans to love chaos, boring people would love this kind of life, but instead become the audience. They watch from the sidelines, but no one is the wiser. Always a step ahead, that's how she operates. But in the conquest to become greater, humans fall short from their own hubris. K decided to rob one of the richest banks in china, this time announcing the date and place. However, the police tracked the IP, but only found the overall area K operated in. As she was extracting the credit, she realized that the files were replaced by a virus, with her address leaked, it didn't take long for her to be caught and thrown into prison.
People wear their mask for so long, they forget what's beneath it.
Ara hates talking about her family and childhood. She only seeks the most interesting and being a hypocrite is an awful feeling. She was born in the middle class, with average grades and an average upbringing. Despite it all, she was ambitious. A CEO? The President? Now that's thinking too small. She will become the individual who destroys the world, but she can't really do much in a prison cell. While awaiting her trial, her actions were recognized by a peculiar organization looking for peculiar talents.
X
X
---
ABILITIES/EQUIPMENT
________
A woman with a brilliant brain, she is rather intelligent. A rational thinker that can find ways out of most situations despite how dire. However, more of a strategist than a tactician as she does seem to buckle a bit under pressure. Her main talents lie withing hacking and technology. She is able to infiltrate any system while creating tools that can bring a whole skyscraper under her complete control. However, her talents make her a stay-at-home mom, due to the fact she is a valuable asset to the organization. Her vast understanding of machinery and alarm systems give her a specific edge in infiltration. She is also a skilled actor and manipulator, able to imitate multiple accents and upbringings because of the mask she usually wears. Her time as a field agent could be hazardous so she is moderately skilled with a Browning Black Label 1911-380 .380 ACP handgun since it has low recoil and good balance. She also carries a suitcase which is an advanced laptop of her own design, if plugged somewhere important such as a main control room. She'll make good use of it.
---

Created By | Phantom
Inspired By | macco, SpiritDancer
Played By | Phantom
Faceclaim | ia | Vocaloid

don't use without permission or I find you
---
---