Echo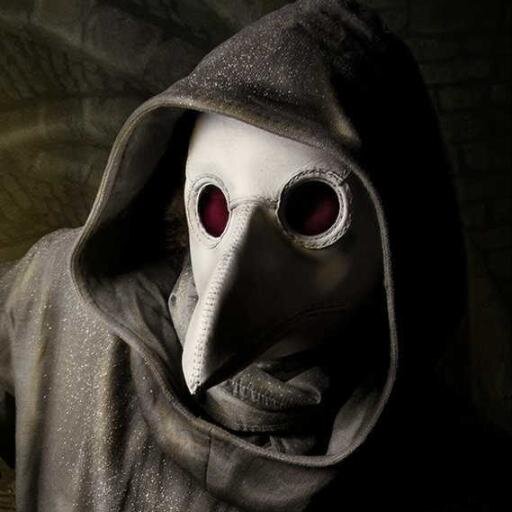 [Voice. ]
Voice
[Theme Song. ]
Wardruna - Hagal
---
---
▌▌ █ █ █ THE BASICS
Rudimentary my dear,

desperate friend.
[Name. ]
Echo. Sometimes even Echo-o-o-o...
[Gender. ]
I like to leave that to the eyes of the beholder.
[Nickname. ]
Some call me Zig Zag. Apparently that's some sort of code for smuggler or something. But it's actually kinda cute, I rather like it.
[Age. ]
That's not your typical ice breaker. But if you do request an age, I'll say I'm over 21.
---
---
APPEARANCE █ █ █ ▌▌
Don't put too much faith

in what you see.
[Height. ]
5'4
[Weight/Build. ]
Hard to tell, Everything is lighter these days.
[Hair. ]
Let me guess. You want me to take my hat off and then swish my hair around while a giant fan blows on my face?
[Eye Colour. ]
Why don't you look into them and see for yourself.
[Scars/Piercings/Tattoos. ]
None that you know of.
[Notable Features. ]
Well, I have a beak. I'd say that's pretty notable, no?
[Preferred Clothing. ]
My custom gas mask and goggles, and my top hat and hood. Those are all important. I also have a cane that I like to swing around. No shoes though, I don't like shoes.
---
---
▌▌ █ █ █ EQUIPMENT
A man is only worth as much

as he owns...
[Clothes. ]
Of course I have clothes. You don't see me in my birthday suit do you? Besides the ones I trade off, I have my trench coat, hood, my handy dandy top hat, my black shirt, and my trust worthy Apothecary mask. Oh, and pants too. And my backpack. Both of those are important.
[Weapons. ]
Well, weapons aren't what they used to be these days, and although I do have a small stash for trading, I prefer to use my own modes of communicating.
[Food. ]
Well of course I have food, dumbass. I wouldn't be much of a smuggler if I didn't. How do you think I get any of the good stuff around here? No, I don't carry any with me. That's just asking for trouble.
[Other. ]
You can say that I have a very assorted array of inventory. If you want something, I probably have it. Or at least a version of it, anyway. You'd be lucky to get the real deal anywhere anymore. But I'm more than happy to trade for what you like.
---
---
GALLERY █ █ █ ▌▌
...Or is he?

You decide.