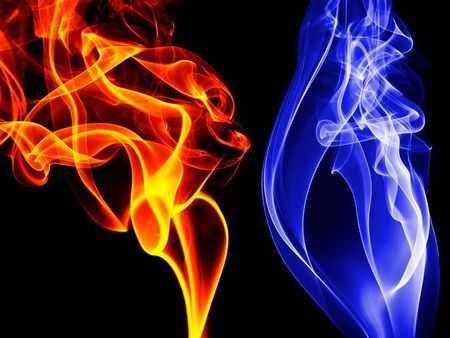 In the Land of Israphel, there are two kingdoms. The Kingdom of Fire ruled by the Inferno King and his son, the Prince of Flames. They live in the open coast towards the west and live in happiness and lavishness. They are generally a brutal and destructive bunch of people.
Then there is the Kingdom of Frost, run by the Icicles Queen and along side her her daughter the Snow Princess. They live in the cold climate, snowy forest filled landscape high within the mountains of Israphel to the east. They are a stubborn and like their climate cold-hearted. They are very strict on rules where as their bitter rivals are loose cannons and run lawless. This is one of the many reasons they always were at war with each other.
Soon the two kingdoms invaded each other and had to send their children away to safety. But what will happen when the two meet up in the middle of the woods when traveling. What will happen? Will they team up and solve the conflict between their civilizations or take their parents' sides and fight each other.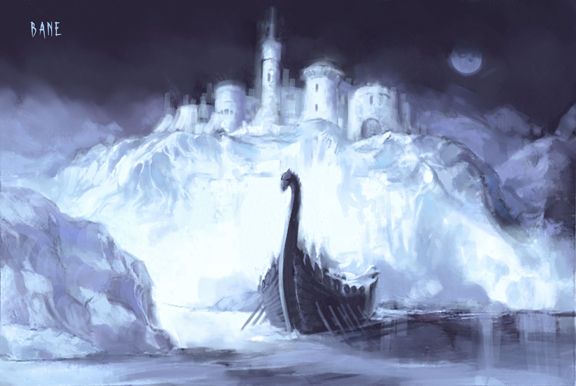 Powers
Fire
Fire Power: The Royal family of Flames has the power to manipulate the element of fire. The Inferno King, along with the rest of his family, are the strongest Flame Elementalists in the lands. They can conjure all kinds of beings and formations from the fire as well as create it.
Weakness: It gets weaker as the days grow closer to the winter solstice until for 12 hours they are at their weakest on December 21-22.
White Fire: A mythical fire power in which the one to possess the gift of the flames, has the sole ability to only heal with their and not cause destruction. It is a great power to have, and few have this healing touch. Although this trait is a rarity to have and whoever has this gift, is a high ranking and close to the royal family.
Weakness: Are not able to resurrect a person from the dead.
Fire Manipulation: Although the prince and King are fire elementalists that doesn't mean that they are the only ones. They are, however the only ones in their kingdom to be able to create fire, while other people in their kingdom are only able to manipulate the element. So this means that their fire manipulation is teachable and usually lots of the people of the Flames are fire elementalists.
Weakness:It gets weaker as the days grow closer to the winter solstice until for 12 hours they are at their weakest on December 21-22.
Shadow Elementalists: They are an elite group of soldiers in the Kingdom. They have the power to bend shadow to hide themselves in. But it is their superiors who have the real ability over shadows.
Dark Knights: They are the superiors to the Shadow Knights. These royal knights are able to create shadows and make/form them into special weapons and formations in battle.
Ice
Ice Power:The Princess has the power to gather moister from the air to create ice or frost anywhere. She is also able to manipulate it as well. The Royal Family are the strongest Ice elementalists in the land. They can create beings and formations from the ice, snow, or frost as well create it from their hands or mouth.
Weakness: Their power gets weaker as the days grow closer to the summer solstice until for 24 hours they are at their weakest on June 21-22.
Frost Healing: In the Kingdom of Frost, there are Frost Healers. They harness the ability to heal others by instead of cauterizing a wound by burning the skin, the can cauterize it with ice. They are also able to exhale frost from their mouths and heal sicknesses and diseases. They are the true Frost elementalists in the Kingdom and are high ranking doctors and healers in the army and royal family.
Weakness: Cannot resurrect those from the dead
Ice Manipulation: Although the Royal family are the most powerful Ice elementalists, they are the only ones to create ice and snow. But other people in the Kingdom of Frost, are able to teach each other in their ways, to the people of Frost. Ice manipulation is a lot of Ice Elementalists but they are only able to manipulate the substance/element of ice, snow, or frost.
Light Soldiers: The agile squad of soldiers in the kingdom. They have the power to bend light and blind their enemies. They can make themselves become invisible, by bending and creating different amounts of light and dark. They are also known mainly as Light Benders.
Code: Select all

[font=georgia][center][size=220][b]Name here – use the one that would be on your character's birth certificate[/b]
[i]The <Insert what royalty you are here> [/i][/size][/center]

[right][img]gifgoeshere[/img]
[img]picture%20of%20your%20character%20here[/img]
[img]picture%20of%20your%20character%20here[/img]
[img]picture%20of%20your%20character%20here[/img][/right]
[size=160][u]At A Glance[/u][/size]
[b]Full Name[/b]:
[b]Nicknames[/b]:
[b]Age[/b]:
[b]Birthdate[/b]:
[b]Gender[/b]:
[b]Sexual Orientation[/b]: (optional, remove if left blank)
[b]Role[/b]:

[size=160][u]Personality[/u][/size]
[b]Likes[/b]: List at least five, but feel free to add more!
[b]Dislikes[/b]: List at least five, but feel free to add more!
[b]Fears[/b]: At least two
[b]Goals[/b]: At least one

[b]Personality:[/b](Here type up at least two good sized paragraphs describing your character's personality. Give us an idea of how they view themselves, others in general, and their feelings on their place in the story-line. Things like typical moods and temperaments are also good, and feel free to add whatever you like!)

[b]Appearance Notes:[/b] If you do [b]not[/b] have anything that really sticks out about your character you are welcomed to take this part out. Example of something worth putting here: My character has a tattoo of whatever . Stuff like that.

[b]Normal Clothing:[/b] Put a picture or description of what your character usually wears

[size=160][u]Capabilities[/u][/size]
[b]Favorite Weapon(s):[/b] Why?
[b]Skills:[/b] this prince is a fire elemental and princess an ice elemental.
[b]Other:[/b] Anything that you seem fit to put here. Or at least if I missed anything else.

[size=160][u]Biography[/u][/size]This is where you detail your character's history, up to the point of being drawn into the story-line. Childhood, family life, education, etc. Please also make sure to cover any abnormalities you might choose to inflict on your character. how are they, when, why are they so skilled? This section should be about 3-5 solid paragraphs.[/font]

Characters/Reservations:
•You may reserve a characters for 2 days only.
•If I don't hear back from you after the 5 day reservation time period I will PM you and give you a dead line to make your character
•Characters must be creative! And stick to your character and keep in character.
•Have fun and interact with other characters! Make relationships and plots/drama to stir up the role-play
Posting:
•I expect good quality writing from you all. That includes grammar,punctuation, and spelling.
•Each Post must be 200 words minimum because if its any shorter I feel that it might not be detailed or as well written.
•Please contact me over the OOC or PM me to let me know if you are unable to post for more than 2 days. I only would like to know in the case your character is so involved and then has people depending on their posts to continue.
Maturity Level:
•Strong language is allowed.
•Of course I allow swears and curses, just try not to make them swear in every freaking sentence it gets annoying.
•Sex is allowed, you may post it in the role play or if you want do it in a PM with the other person.
•This is mature and you are expected to act your age here so do it.
Other:
•I am the creator and owner and what I say goes. This goes for the GM's as well listen to us and we should get along to together just fine.
•Any questions ask on the OOC or PM me.
•Happy role playing everyone!! Enjoy!
Taking place in...
15 posts here • Page 1 of 1
15 posts here • Page 1 of 1
Arcs are bundles of posts that you can organize on your own. They're useful for telling a story that might span long periods of time or space.
There are no arcs in this roleplay.
There are no quests in this roleplay.
Here's the current leaderboard.
There are no groups in this roleplay!
Welcome home, Promethean. Here, you can manage your universe.
Arcs are bundles of posts from any location, allowing you to easily capture sub-plots which might be spread out across multiple locations.
You can create Quests with various rewards, encouraging your players to engage with specific plot lines.
Settings are the backdrop for the characters in your universe, giving meaning and context to their existence. By creating a number of well-written locations, you can organize your universe into areas and regions.
Navigation
While not required, locations can be organized onto a map. More information soon!
There are no groups in this roleplay!
By creating Collectibles, you can reward your players with unique items that accentuate their character sheets.
Once an Item has been created, it can be spawned in the IC using /spawn Item Name (case-sensitive, as usual) — this can be followed with /take Item Name to retrieve the item into the current character's inventory.
Give your Universe life by adding a Mob, which are auto-replenishing NPCs your players can interact with. Useful for some quick hack-and-slash fun!
Mobs can be automated spawns, like rats and bats, or full-on NPCs complete with conversation menus. Use them to enhance your player experience!
Current Mobs
No mobs have been created yet.
Locations where Mobs and Items might appear.
You can schedule events for your players to create notifications and schedule times for everyone to plan around.
Add and remove other people from your Universe.
The Forge
Use your INK to craft new artifacts in Like Fire and Ice. Once created, Items cannot be changed, but they can be bought and sold in the marketplace.
Notable Items
No items have been created yet!
The Market
Buy, sell, and even craft your own items in this universe.
Market Data

Market conditions are unknown. Use caution when trading.

Quick Buy (Items Most Recently Listed for Sale)
None
Discussions
Most recent OOC posts in Like Fire and Ice