---
╔
╗
╚
╝
---
---
█
█
█
█
█
█
█
█
█
█
█
█
█
█
█
█
█
█
█
█
█
█
█
█
█
█
█
█
X
▌
▌
▌
▌
▌
▌
▌
▌
▌
▌
▌
▌
▌
▌
▌
▌
▌
▌
▌
▌
▌
▌
▌
▌
▌
▌
FULL NAME
NICKNAME(S)
Fuu-chan|| This is simply an affectionate shortening of her name, used by those who are friendly with her.
Kin-Kin||Only those closest to her dare to call her Kin-Kin, it was a pet name her mother gave her as a child.
GENDER
AGE
SPECIES
SEXUALITY
Asexual|| Although she enjoys "teasing" people.
NATIONALITY
---
---
I may look small but, I can be very scary.
---
---
█
█
█
█
█
█
█
█
█
█
█
█
█
█
█
█
█
█
█
█
█
█
█
X
▌
▌
▌
▌
▌
▌
▌
▌
▌
▌
▌
▌
▌
▌
▌
▌
▌
▌
▌
HEIGHT
WEIGHT
HAIR COLOR
EYE COLOR
GENERAL APPEARANCE
Small in stature, she has no real curves or anything like that. She is slender and delicate like a precious porcelain doll. Her skin is unblemished, and her eyes haunt those who gaze into them for too long. Her black hair is like ebony, hanging in silky strands framing her small face. She usually wears a school-uniform type outfit, and her eye-patch that covers her golden eye. These Many people would look at her and discount her as a threat simply by how she looks. This sort of person doesn't live too long.
---
---
I'm more like a child alone in the dark, rather than a woman in the light.
---
---
█
█
█
█
█
█
█
█
█
█
█
█
█
█
█
█
█
█
█
█
█
█
X
▌
▌
▌
▌
▌
▌
▌
▌
▌
▌
▌
▌
▌
▌
▌
▌
▌
▌
▌
▌
PERSONALITY
✦ Sadistic✧ Childlike ✦ Snide✧ Unstable ✦

Sadistic||Fuko enjoys causing those around her pain, emotionally, mentally, and physically. Seeing others suffering makes her very happy. It never fails to provoke a true laugh out of the girl, not a laugh of malice or anything like that but one of true and pure joy. As such she will try and cause others around her this type of pain whenever possible, or whenever suits her needs. As an example, seeing other people sexually awkward makes her laugh so since she isn't attracted to anyone, she will taunt and tease. Childlike||Fuko is childlike, she adores stuffed animals and playing games. Sweets are her weakness, if someone was to give her a stuffed animal and some candy she would look on that person as a friend. If you are friends with her, she will only poke and prod at you more. Although she will protect you from other things. She also throws tantrums when she dosn't get what she wants. Fuko being childlike, she had huge dreams, although they were crushed. This gave her more of a young mindset, it helps her forget the pain, or does it? Snide||Fuko likes to mock people, she enjoys getting into their heads and messing it up. By mocking others she feels better about herself. This is a cover method for her own self, she is insecure and scared deep down so, by hurting others she forgets her own problems for awhile. Unstable||Fuko's state of mind is in a constant flux of emotion and struggle. She will become very emotional very fast, she can go from calm to stark-raving mad in a moments time. She can go from happy to angry or sad just as fast and as such people often don't even try to get close to her. This causes this problem of hers to get worse.
---
---
LIKES
✦Seeing people suffer - Fuko gets such great joy from seeing others suffer, especially if it creates some sort of emotional reaction.
✧Stuffed animals - Stuffed animals make her feel safe and whole again, they take her away from the world for awhile.
✦Rain - Fuko loves the rain because as the water hits her it comforts her a bit. Reminding her that not everything destroys.
✧Being in pain - Fuko is a bit of a masochist, she loves feeling pain and she especially likes it when she gets so worked up that she cries.
✦Classical music - Especially violin music, classical music makes her calm and helps her center herself.
---
---
DISLIKES
✦Kindness - Fuko doesn't like kindness because then she feels like she owes that person. Even though she's tough and scary she feels obligation to repay her debts, she also hates this about herself. Her sense of responsibility.
✧Loud noise - Loud noises scare her a lot, she will run and hide if there is a storm or if it gets too loud. Being the only girl, she was spoiled by her family members, then one day her parents stopped caring about her. This left her some deep fears.
✦Crowds - Fuko hates crowds, she doesn't like the idea of people touching her, or bumping into her. She's always been a bit afraid that someone would whisk her away amidst the crowd.
✧Trust - Fuko hates open trust, it makes her feel vulnerable, it makes her feel like the person she trusts will stab her in the back.
---
---
█
█
█
█
█
█
█
█
█
█
█
█
█
█
█
█
█
█
█
█
█
█
█
█
█
█
█
█
X
▌
▌
▌
▌
▌
▌
▌
▌
▌
▌
▌
▌
▌
▌
▌
▌
▌
▌
▌
▌
▌
▌
▌
▌
▌
▌
TALENTS
✦Violin - Fuko can play violin, and when she does it takes her away into another world.
✧Manipulating - Fuko can manipulate people very well, she knows what gets people and uses that to her advantage all the time. She acts all ute to get what she wants, if that fails she resorts to violence.
✦Interrogation - Fuko is the best at interrogation. She can get people to tell her just about anything. Good cop/Bad cop is her specialty, sh can woo you by being cute but if that fails. . .
✧Gardening - Fuko loves plants and nature, she has dozens of plants and flowers in her room. She has an amazing touch with anything green.
FLAWS
✦Mopey - Fuko will often pout and have pity-parties for herself. She will go through her stages of sorrow and be inconsolable for no apparent reason.
✧Dishonest - Fuko is a notorious liar, it's very rare that she'd ever tell the truth.
✦Cruel - Fuko likes to be mean and or harsh to people whenever possible, it entertains her.
✧Split personality - Fuko has two persons inside of her. One is an innocent childlike girl and the other is a cruel and violent girl.
FEARS
✦The Voices - Fuko hears whispers in her head almost all the time, voices from her "sister" especially. The voices scare her, they torture her constantly.
✧Loss - If she gets close to someone losing them is the worst possible thing.
✦Illness - Illness scares her, it makes people weak and gross. It's not the death that bugs her, it's how people look while they're sick.
---
---
Come play a game with me. . .?
---
---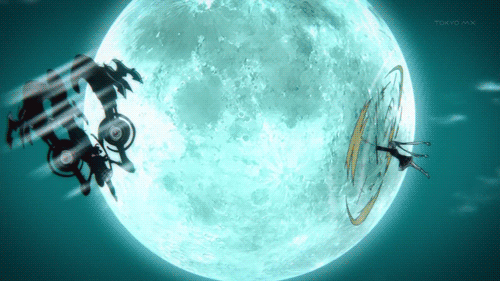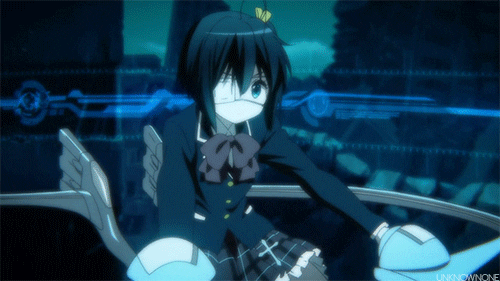 █
█
█
█
█
█
█
█
█
█
█
█
█
█
█
█
█
█
█
█
█
█
█
█
█
█
█
█
X
▌
▌
▌
▌
▌
▌
▌
▌
▌
▌
▌
▌
▌
▌
▌
▌
▌
▌
▌
▌
▌
▌
▌
▌
▌
▌
POWER
Destructive Energy Manipulation|| Fuko can create, shape and manipulate destructive energy, she is capable of destroying anything without leaving a single trace.
WEAPON
Fuko wields a massive dark matter blade. Sometimes she just uses it as a hammer, that way she doesn't have to worry about swordplay.
---
---
Is it sad that I feel no regret?
---
---
█
█
█
█
█
█
█
█
█
█
█
█
█
█
█
█
█
█
█
█
█
█
█
█
█
█
█
█
X
▌
▌
▌
▌
▌
▌
▌
▌
▌
▌
▌
▌
▌
▌
▌
▌
▌
▌
▌
▌
▌
▌
▌
▌
▌
▌
FAMILY
-Will add as soon as other beings are completed-
BIO
-Will add as soon as other beings are completed-
---
---
OTHER
Fᴀᴄᴇ Cʟᴀɪᴍ ✦ Rikka Takanashi

Pᴏʀᴛʀᴀʏᴇᴅ Bʏ ✧ Alliqua_Dark

ⒸⓄⓅⓎⓇⒾⒼⒽⓉ ⓌⒶⓇⓃⒾⓃⒼ
Character basic form © aurei
Modified by ઽ૮૨α. Please do not take without permission
Modified for this RP by The_Queen
---
---