---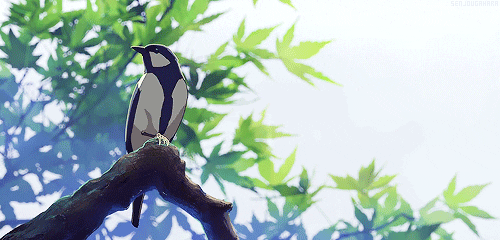 ╔
╗
"If only I could fly, this horrible world would be such a distant place, a place I would never return too."
[
HUMAN | Christina Perri
]
Dɪᴀʟᴏɢᴜᴇ Cᴏʟᴏʀ ✦ #FF1472 || Tʜᴏᴜɢʜᴛ Cᴏʟᴏʀ ✧ #F9A148
╚
╝
---
---
█
█
█
█
█
█
█
█
█
█
█
█
█
█
█
█
█
█
█
█
█
█
█
█
█
█
█
█
X
▌
▌
▌
▌
▌
▌
▌
▌
▌
▌
▌
▌
▌
▌
▌
▌
▌
▌
▌
▌
▌
▌
▌
▌
▌
▌
FULL NAME
Rosalinda Michelle Mackenzie
~ Rosa was named as such because of her red hair, it reminded her mother of a rose.
NICKNAME(S)
Rosa ~ This is what most people call her.
Little Bird ~ Only one person is allow to call her this. Her grandmother gave her this nickname and is the only one allowed to call her it.
GENDER
AGE
Seventeen
~ Born the first day of the first month of the new year.
SPECIES
SEXUALITY
NATIONALITY
---
---
"I can imagined what it was like when the human race wasn't almost extinct. It would be amazing if the past would repeat itself."
---
---
█
█
█
█
█
█
█
█
█
█
█
█
█
█
█
█
█
█
█
█
█
█
█
█
█
█
█
█
X
▌
▌
▌
▌
▌
▌
▌
▌
▌
▌
▌
▌
▌
▌
▌
▌
▌
▌
▌
▌
▌
▌
▌
▌
▌
▌
HEIGHT
Rosa stands at an average 5'5".
WEIGHT
She weighs average for her height, a healthy 120lbs.
HAIR COLOR
With the human species nearly extinct Rosa's hair color is rare. Its a blazing red with a orange tint. She likes to keep it shoulder length. Her hair is relatively straight but it has a light bit of wave to it.
EYE COLOR
Rosa's eyes are a mixture of spring green and gold.
GENERAL APPEARANCE
Rosa's appearance is elegant and beautiful. Lean curves with soft ivory skin, her bright red hair makes her strange mixture of spring green and gold eyes stand out, catching the eye of others. She has a very feminine form and gentle features that make her appear graceful. She was nicknamed 'Little Bird' by her grandmother because of the small birthmark on her hip which looks like a fluttering bird.
When Rosa was younger she would always refuse a haircut, the red mess having reached past her bum. It was after her grandmother's death, when she was taken and given to a family of Being's that her hair was cut. Rosa's personality is as fiery as her hair and she had fought the family, but after being threatened multiple times she was strapped to a chair and the woman had chopped off her hair claiming that their pet had to be properly groomed.
Because of her graceful feature's every place she has been placed has dressed her in elegant, sophisticated clothing. Rosa would much rather be dressed as a farmer boy then as a lady.
---
---
"I ain't nobodies god damn PET!"
---
---
█
█
█
█
█
█
█
█
█
█
█
█
█
█
█
█
█
█
█
█
█
█
█
█
█
█
█
█
X
▌
▌
▌
▌
▌
▌
▌
▌
▌
▌
▌
▌
▌
▌
▌
▌
▌
▌
▌
▌
▌
▌
▌
▌
▌
▌
PERSONALITY
✦ FIERY ✧ STUBBORN ✦ KIND ✧ INTELLEGENT ✦

Rosalinda is a fiery young woman with a strong will and kind heart. She extremely stubborn when she believes something is wrong or right, she won't listen to the other's when she truly believes in something. She hates being told what to told but knows she has too, so she reluctantly follows the rules given to her. She will sit, stay and obey but she does it with spite in her heart and a hard glare in her mind.

Even with Rosa's attitude she is a very nice, kind and caring young woman with an innocent heart and a loving spirit. She's also a very intelligent girl, having been taught by her grandmother how to read and write. She has a vivid imagination with a child like wonder when she sees or experiences new things.

Rosa's has only ever been with two families before she came to Atarashi family, her first family was an older couple with a teenaged daughter and the second was a bachelor who worked in the science field. The couple were seemingly kind to her, being more prim and proper then actually having a personality but the lone man was a horrible event Rosa wishes to never replay. Working in the science of Human's the man would always take her to his lab, poking her with needles and sticking medical items into her body. The tests hurt, giving Rosa nightmares for the longest time but over the period she was with him Rosa grew accustom to the pain. The man was also very violent with a short temper but he never took his anger out on Rosa until she had turned 16. He tried to beat her but Rosa had fought back her hot headedness getting the best of her. She beating the man so hard he was put in a comatose state. She escaped but was caught a few days later. She was put in the zoo and that is when the Ataraski family found her and took her home.
---
---
LIKES
✦CHOCOLATE ~ Chocolate was always a rarity to Rosa, but the sweet deliciousness had instantly captured her heart on first bite.
✧NATURE ~ Having been raised in a cabin in the middle of the woods Rosa has grown an attachment to the greenery of Earth.
✦STORMS ~ She loves the smell of rain and sleeps best when thunder and lightning crack and boom, lighting the dark of night.
✧BOOKS ~ A world created by the imagination of one person. If she can't fly then she will read to escape the world around her.
✦SPICY FOODS ~ To her spicy is exotic, Rosa loves the array of favors that come from spice.
DISLIKES
✦THE BEINGS ~ They took her family away from her.
✧BLAND FOODS ~ Rosa hates eating something that tastes like nothing.
✦CITIES ~ She hates that so many forests and grassy plains were destroyed to create giant, useless buildings and areas that only manage to pollute the world more and more.
✧DARKNESS ~ Darkness means nightmares and her nightmares are just memories of her past.
✦SCIENTISTS ~ Judging by her history with them its understandable why she hates scientists.
---
---
█
█
█
█
█
█
█
█
█
█
█
█
█
█
█
█
█
█
█
█
█
█
█
█
█
█
█
█
X
▌
▌
▌
▌
▌
▌
▌
▌
▌
▌
▌
▌
▌
▌
▌
▌
▌
▌
▌
▌
▌
▌
▌
▌
▌
▌
TALENTS
✦MUSICAL TALENT ~ This is the main reason Rosa was kept around as a pet. She has an amazing singing voice and thanks to her grandfather's teachings is able to play piano and guitar. Her voice.
✧BAKING ~ Rosa isn't the best cook but she can bake with the best of them. In the short time she was with the first family of Being's, the lady of the house thought it appropriate that Rosa should be good in the kitchen for atleast something.
✦HUNTING ~ Her grandparents had a difficult time stealing food from the town they lived by so Rosa's grandpa taught her how to bow hunt and fish.
✧INTELLECT ~ She very intelligent, her grandma having taught her how to read and write.
FLAWS
✦IMAGINATION ~ Rosa's imagination and ideas can sometimes be a bit to much for others. All her previous owner's have tried to shape her into a proper pet bit her strong will has put their efforts to shame.
✧HOT HEADED ~ She's got a temper, its as simple as that.
✦SMART MOUTH ~ She will talk back. Its gotten her into trouble many times before but it doesn't stop her. She was born away from all this, she was able to speak her mind and fight back.
✧CAN'T COOK ~ She can bake but she can't cook. She was never taught and she doesn't have a natural affinity for it.
FEARS
✦SCIENTISTS ~ Scientists and the experiments they did on her is what fuels her nightmares.
✧BEING BEATEN ~ She had a close call once and never wants a repeat.
✦DARKNESS ~ Ever since she was little Rosa has been afraid of the dark. It was the dark that took her parents away. Then it took her grandparents.
---
---
"God give me wings, then I will fly away from the destruction that has defiled you're beautiful Earth."
---
---
█
█
█
█
█
█
█
█
█
█
█
█
█
█
█
█
█
█
█
█
█
█
█
█
█
█
█
█
X
▌
▌
▌
▌
▌
▌
▌
▌
▌
▌
▌
▌
▌
▌
▌
▌
▌
▌
▌
▌
▌
▌
▌
▌
▌
▌
FAMILY
BIO
ROSALINDA is the only child of her parents and only grandchild of her grandparents. She spent up to the age of 13 living in the vibrant, forests of Germany. She lived in a medium sized cabin with her family, the nearest sight of population being 4 hours away. Rosa was lucky enough to not know of the world of Being's, Pets, Zoo's and underground refugee camps. Her family was smart enough to get out while they could. It was at the age of 7 that she lost her parents, both being captured when they tried to steal some food in the dead of night. Young Rosa didn't know what to believe when her parents never returned home and for a while she imagined they would come back and they would live happily again. From then on her Grandparents were a bit more strict in her upbringing, knowing that they themselves wouldn't be there for Rosa forever. She was taught the skills she needed to survive as well as being educated by her grandmother.

It was the night of her 13th birthday that they were finally found. A group of Being's had apparently been trying to find them ever since they captured her parents. Her grandparents being old and brittle they put the older couple on a zoo, knowing that no one would want such old humans, but they kept the young, pretty Rosa to sell. At first she was sold to the highest bidder, the first family of Being's. She was with them for a year and a half until she was bought by a scientist that worked with the husband of the first family. Her second owner experimented on her and was cruel and on the night of her 16th birthday he tried to beat her into submission. Rosa had fought back and landed the upper hand, beating the man into a comatose state. She escaped his house but was later captured and shipped over seas to a zoo. It was there that the Ataraski family found her a bought her. She has been with them for almost a year now.
---
---
OTHER
Fᴀᴄᴇ Cʟᴀɪᴍ ✦Haruka Nanami

Pᴏʀᴛʀᴀʏᴇᴅ Bʏ ✧ AvalonKnight

ⒸⓄⓅⓎⓇⒾⒼⒽⓉ ⓌⒶⓇⓃⒾⓃⒼ
Character basic form © aurei
Modified by ઽ૮૨α. Please do not take without permission
Modified for this RP by The_Queen
---
---