Alex Christopher Rawth
One More Murder - Better Than Ezra
"This is how we go on: One day at a time, one meal at a time, one pain at a time, one breath at a time... We say yes, I agree that the clouds often look like other things--fish and unicorns and men on horseback-- but they are really only clouds. Even when lightning flashes inside them we say they are only clouds and turn our attention to the next meal, the next pain, the next breath, the next page. This is how we go on. Stephen King, Bag of Bones."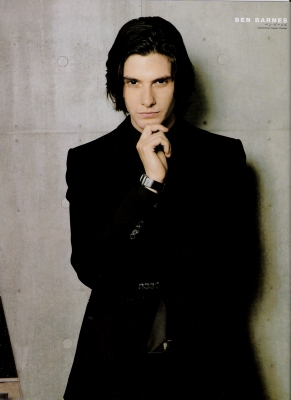 Nickname:
N/A
Character:
Human 2
Species:
Absorber - He can take in and process knowledge ten times faster than the average human. Because of this, he is super-smart, but also, he has the odd ability of premonition. He can sense when something bad is going to happen, though he has no idea what it might be. His IQ, by human standards, is 198.
Age:
24
Physical Appearance:
He is tall, with longer dark hair and very dark eyes. He likes to wear dark clothes, and he almost always has dark circles under his eyes, though he tries to hide it.
Personality:
He is a happy, spunky person, at least in public. To be honest, he is haunted by his girfts. People thinkhe is perfect, which makes him feel inhuman. He is slightly insecure with himself, and his ability to sense things happening before they come, which causes him to lose sleep, since he can't tell when, where, or to whom it will happen. He also refuses to get close to people, since he was betrayed by the one person who he trusted most. His mother. An odd quirk he has is when he is concentraiting hard, he tends to mutter under his breath and stare either off in the distance, or whatever he is looking at.
Likes:
Books
Nights
His dog
Playing Chess
Being proven wrong
Dislikes:
Sun
Cats
People thinking he is perfect
Ignorant people
Physical activity
History:
Alex was born in a small town in the country, and grew up reletively happy. Right away, his parents knew he was "gifted". He knew Algebra before he even started Kindergarten. It wasn't until he was 11 that things began to change. His Premonitions started to show themselves around that time, and his mother began to worry, not only about him, but became paraniod that every time he sensed something it meant it was going to happen to her. While it never did, the paranoia did slowly drive her mad, until she finally killed her husband with a screwdriver, right in front of 15-year-old Alex.
After his mother was tried for murder and found not guilty by reason of insanity, Alex left his hometown and never looked back. He heard later on that his mother was put into an insane assylum. He never wrote or visited her.
Other: