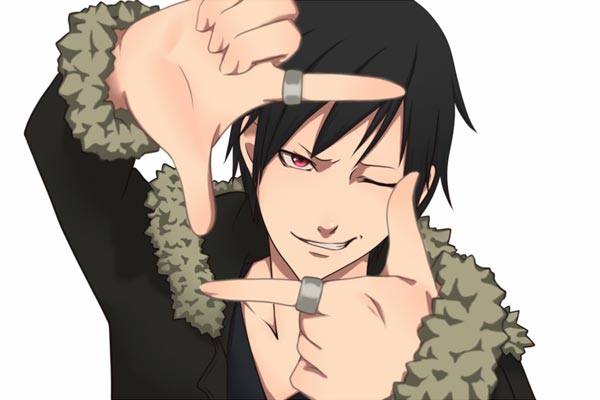 ---
---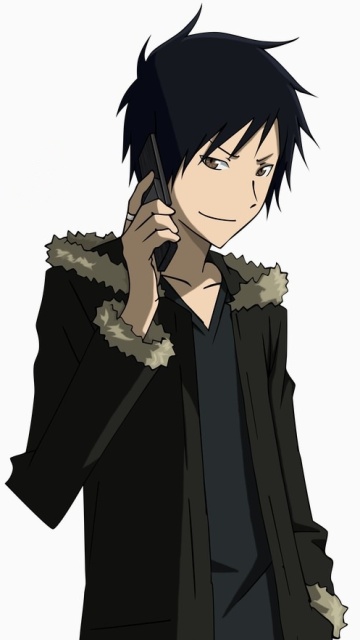 Age: 16
Gender: Male
Element/Type of Magic: Telekinesis
Weapon: Knife
Height: 5'9"
Weight: 123lbs
Appearance: Aidrid has a semi-muscular build, meaning he isn't exactly the Hulk but he still has some apparent muscle. However, his upper body is usually covered by a coat or over shirt so the finer details on his torso are not visible. The clothes he wears are either just casual and plain or an emo style. His hair is short and jet black in colour which contrasts his brown eyes as they can often appear to have a hint of pink in them. He also has cuts and scars on his chest and upper legs from a few years of self harm.
---
---
Personality: While Aidrid is a somewhat childish and non-serious person, he does have anger and sorrow hidden deep inside of him. This anger tends to spill out all at once when someone pushes him just a little too far. This is why Aidrid has turned to self harm as a release of his negative emotions, and he has been cutting himself, primarily on his legs, for around 2 years. The person he appears as in front of others however is a playful, kind and mischievous friend. This has however not had the effect that he hoped and he remains with few friends as they tend to get annoyed by his constant joking.
Likes: Messing Around, Water, Fidgeting
Dislikes: Seriousness, Silence
Flaws: Lack Of Seriousness, Misunderstanding, Self Harm
Talents: Knife Skills
Fears: Being Controlled
---
---
Bio:
Aidrid grew up with a small family the consisted of just him and his two parents. They argued about Aidrid often as his mother always wanted to treat him and let him off with being bad but his farther was more about punishing Aid for doing what he was told not to. This lead him to believe that it was his fault his dad left them, when he was 13. He became a very angry person and so he began to punish himself when his mother refused to do so. He would cut into his legs if he did something that was wrong. Around this time Aid's powers begun to emerge. At first it was just when he was angry, in his room as he punched his wall or dived onto the bed things would fly from his shelves across the room.
Incidents caused by Aidrid's power became more and more common within the next year, randomly occurring at school. Until one night a boy appeared in his room and told him he was a Magni and that he could stop the untamed nature of Aidrid's telekinesis. This worked for a while and Aid slowly gained a small amount of his 'gift'. The boy named Decenti told him about a Academy set up for Magni and said that Aidrid should go there to learn more about himself, so he decided to go for it. After all, Decenti was his best friend by now as others had begun to notice that he was the common factor of all the strange happening that had been going on.
---
---
---
---
Age: Unknown - Appears As A Early Teen
Gender: Male
Element/Type of Magic: Telekinesis/Flight


Appearance:Decenti appears as a child with a thin and lightweight figure. His hair is black, the same colour as his feathered wings. Along with these wings Decenti's lower arms are covered by by these feathers. He usually has his black crow wings out freely behind him. His attire would look strange to anyone that sees him but this does not happen often.
---
---
Personality:Decenti has a similar, yet much more exaggerated childish nature to Aidrid. His immaturity and mischievousness comes without the anger and sadness that fills the human mind. As a demon Decenti has no need to worry while he is in the human world. However back in his world Decenti was nothing more than a peasant boy. This means that he is in the human world a lot more than some demons, but he still finds it hard to understand what is going on a lot of the time.
Likes:
Having Fun, Causing Mischeif, Watching Human Behaviour
Dislikes:
Boredom, Sitting Still
Flaws:
Doesn't Understand Wrong And Right
Talents:
Flight
Fears:
Claustrophobia - Confined Spaces
---
---
Bio:
Decenti grew up in a world inhabited by Anima(humans with animal features), in which ha lived a lonely life. He was just you average orphan child in the grassy plains, trying to hunt and fish for food and to trade at the market. He didn't mind too much as he had grown up this way but to him change is always good.
One night he was watching a travelling circus by standing on some boxes and peeking through a whole in the tent. This night was not just the annual circus events as the ring master claimed to have a live angel. Viewing an angel however was expensive and it would of cost him 300glis to enter the tent. Decenti sat on the boxes wondering how he would get 300glis when a light erupted from below him. He jumped off and the box crumbled into a pile of rubble. An orb of light emerged and flew directly into Decenti's head where it settled into his brain.
Suddenly he was in an unfamiliar room. Somebody stormed into the room, not a Anima however, his featured appear to be completely covered in skin. No feathers, fur or scales were visible. That person was Aidrid and from then on he was Decenti's Magni. Their friendship has grown a lot since their first meeting and now neither of then are truly alone, as they were before.