---
---
Age:17
Gender:Female
Element/Type of Magic:Air and Air. Her element and magical abilities go hand in hand. Nina summons gale force winds when she is extremely upset, though she doesn't know quite how to control that yet. Nina likes to compare herself to Storm from the X-men. She can create tornado's and hurricanes (though this would be the part she can't control). What Nina can control is the ability to summon small ammounts of wind to make a little storm. Nina tries very hard to control her power, but usually she fails. Nina has always been followed around by birds, and while she can't control them, they seem to be able to sense when the girl is in need of assistance and they do what they can to help her. Her storms only come up when she is extremely angry, afraid, or hurt. One time, a boyfriend broke up with her and she accidently sent a tornado to only his house. When Nina does accidenly conjure a storm, she can control (very well) the area it is in and it's strength.
Weapon:bow and arrow
Height:five feet, three inches
Weight:102 pounds


Appearance:stands at five feet, three inches tall, weighing only 102 pounds, she isn't very intimidating. However, she is strong and hard to beat at almost anything. Her blonde hair falls in natural beach waves down to the middle of her back, and her bangs are normally pushed out of her face by a bobby pin. She has a round face and large, doe like eyes. Her skin is pale and she doesn't like to be tan. She has many freckles and likes the way she looks in the color yellow.
---
---
Personality:Nina is a bit of a know it all. If your grammar isn't correct, she'll correct you. If you state a fact incorrectly, she'll correct you on that, as well. However, this may be the only time you hear the painfully shy girl speak. Nina was abused by her stepfather as a child, and therefore doesn't speak much. She will, however, help anyone with homework or a project. Nina is extremely helpful in that way. She wants to see everyone around her succeed. Nina can be a little annoying at times...okay a lot annoying. She doesn't like to be wrong, and will argue in her quiet, airey voice for hours about a point. Nina doesn't like being outdoors unless it is extremely windy (she feels comfortable in the wind due to her ability being such) or in heavy rains. Nina can be a bit hard to read, but once you get to know her, she can be one of the sweetest people you ever meet. Nina can also be a complete bitch. She holds a grudge, and doesn't like when people tell her she's wrong, or when they pick on others for being different. Nina is known to get into a fight to defend other people, but hardly ever herself.
Likes:
Nina likes to protect those who she deems weak and needing of protection. She likes the rain, and any sort of storm. Nina also likes to let loose ocassionally and party a bit, though hardly ever.
Dislikes:
Nina hates bullies. She makes it her job to hunt them down and give them a taste of their own medicine. Nina also dislikes people who treat others like they are worthless.
Flaws:
Nina's ability to retain and spew facts at will makes it hard for her to make friends. She is usually alone, with a book and her demon. Nina comes off as snobby and a know it all.
Talents:
Nina is extremely talented at writing. She is also an excellent sower, and makes all of her own clothes.
Fears:
Nina fears never being fully in control of her abilities. She is afraid that she will never be able to control the random and bizarre outbursts of power she experiences.
---
---
Bio:
Lenina Picket was born to Scott Picket and Margaret Louse in a small town in London, England. After her father died in an automobile accident when Nina was just 3 years old, her mother married her step father and biological father's brother, Michael Picket. Nina and her family moved to America when Nina was only 10 years old, and her two younger twin brothers were 6. The girl never quite got over the culture shock of coming to America, and that is when she became an introverted genius. Nina started to read and research everything she could, and she learned and retained information well. When Nina was 13, she began to be verbally abused by her step father. Eventually, that escalated to physical abuse. Nina dealt with the abuse, because she knew it meant her mother and her two younger brothers didn't have to deal with it. Nina ran away from home when she was 14 years old. She hasn't been back since she fled.
---
---
Other: Nina has five small, thin, white scars going down her left cheek. This is from a run in with a particularly nasty raccoon when the girl was only 2 years old.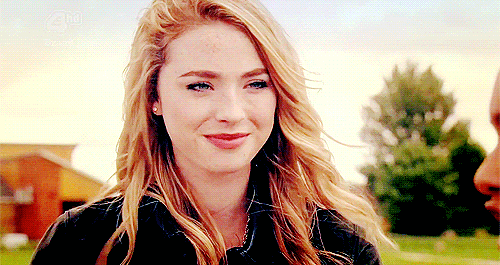 ---
---
---
---
Age:289
Gender:male
Element/Type of Magic:air


Appearance: Castiel is a large, intimidating barn owl. His wingspan is 15 feet across (wing tip to wing tip) and he is darkly colored. Castiel has huge, slightly creepy amber eyes
---
---
Personality:Castiel is like any owl, active at night. He is slightly creepy and a perfect opposite to Nina. He is outgoing, and interacts with other demons at every opportunity. Castiel is good at giving Nina advice, and he communicates with her telepathically. Castiel likes to cause a little mischief as welll, and will often drop thing unexpectedly on innocent bystanders.
Likes:
The only two things Castiel really likes are Nina and flying.
Dislikes:
Castiel pretty much dislikes everything except Nina.
Flaws:
Castiel isn't excepting or empathetic. He is a very distrusting, cold demon.
Talents:
He's an exceptional flyer and trickster
Fears:
Failing Nina
---
---
Bio:
Castiel remembers nothing of his life before Nina. He knows it happened, because he's extremely old, but he doesn't remember anything. The first time he appeared to Nina was the first time her step father hit her.
---
---
Other: Castiel hates anyone who threatens his relationship with Nina.