(This as close to him as I could possibly find. Read the description and enjoy my attempt.)
---
---
Age:18
Gender:Male
Element/Type of Magic:Shadow.. Seagus can use tendrils of shadows to impale his enemies. He can solidy, and molf the tendrils into any shape he desires, however, the more tendrils he must control, the weaker he becomes. He heals at a much quicker rate than normal people. A broken arm can heal in about two weeks instead of a month.. He can expand shadows along the ground and raise enormous spikes to destroy his foes. He cannot detach the tendrils from their source. The tendrils usually tend to appear as black lightning.
Weapon:Scythe and Longsword
Height:6 feet 5 inches
Weight:86 lbs (will increase as the rp progresses)
[img]IMAGE%20HERE[/img]
Appearance:Seagus is extremely skinny and frail. This is due to mysterious circumstances concerning his disappearance. He has black hair and green eyes and a scar vertically slashed on the left side of his face. He also has an "x" scar on his throat and many scars over his body. He always possess a dark aura.
---
---
Personality:Seagus is shy around people in general. Since he lost his vocal chords, he can't speak. He believes people will never understand him, so he becomes fearful of them. He always reminices about his earlier days, where he was 195lbs of healthy pure muscle. He will always defend his friends and Malice, willing to sacrifice anything and everything for them.
Likes:
dancing, eating, apple pie, foriegn foods, sleep, and Malice. Any friends he will have will be added to this. Loves the cold. And soda...lots and lots of soda! in fact, if he could speak...SODAAAAAAAAAAAAAAAAAAAAAAAAAAAAAAAAAAAAAAAAAAAAAAAAAAAAAAAAAAA!
Dislikes:
Bullies, large amounts of Light, heat, being reminded of how scrawny he is. "Talking".
Flaws:
Can barely make sounds, does not know sign language. Extremely physically weak (for now), relies heavily on Malice's help until he gets stronger, he also forgets how much he depends on his powers to stay alive, as he usually loses the ability to use one of his limbs when he uses magic.
Talents:
A talent at chess and excellent with a sword, at least formidable enough to hold his own against multiple enemies with simple, yet well planned swordplay. Seagus fights his battles with not just brute force, but strategy and tactics. He is leader material. Although not a physical powerhouse on the field, his knowledge of tactics can help his companions wipe out multiple enemies in blinding speed.
Fears:
LArge amounts of light. Losing Malice and his friends. Not being strong enough.
---
---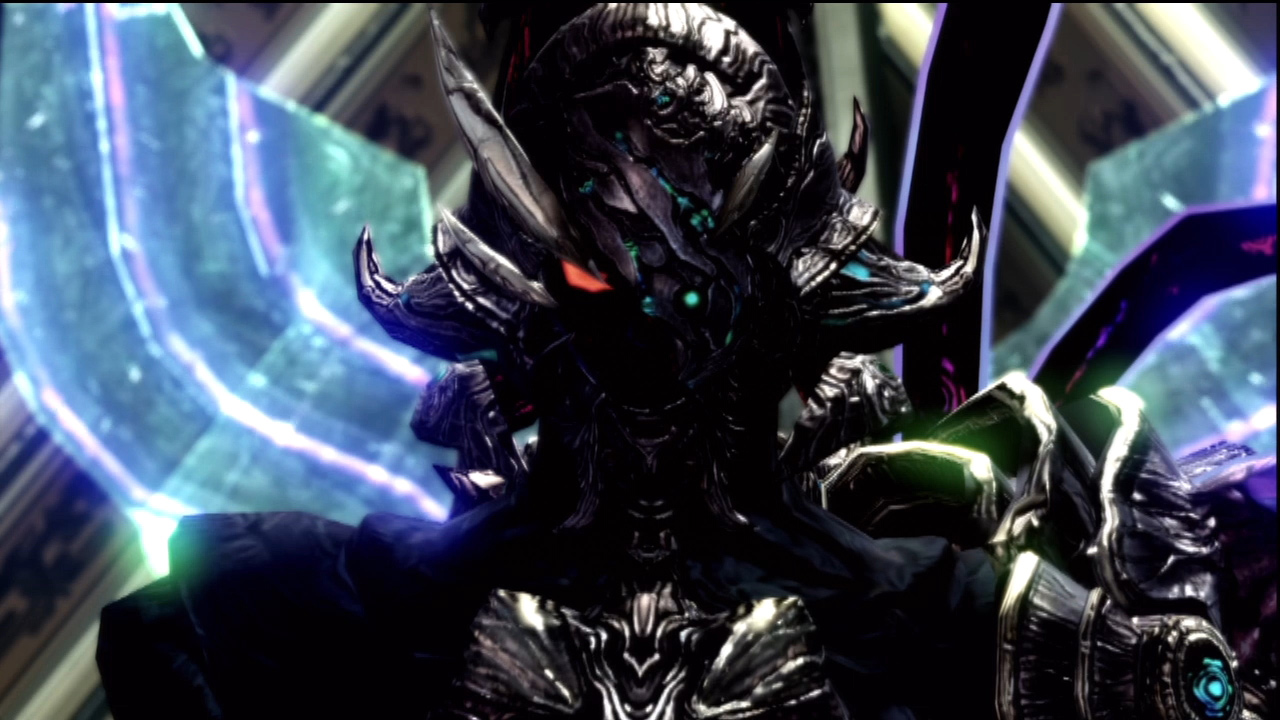 Bio:
Seagus has had a long history of poeple doubting him. He was originally born deaf, which at first led people to believe he was mentally retarded, until they discovered the fact that he couldn't hear. However, the label stuck, causing him to be sent to "special " classes. He didn't enter a public school until 6th grade, where he was massively bullied over the next 3 years. Each day was a slice of hell: Seagus was egged, stabbed, strangled, nearly drowned, and has all the scars to prove it. They had even threatened his family, which turned out to be a jest but was still extremely unpleasant. Due to this, he has lost all faith in the school system, and has developed an immense hatred for bullies. He also enjoys going to Renassaince fairs while growing up and loves cosplaying every now and then. His ultimate fantasy (besides sexual) is to own his own set of plate armor.
Despite his lack of accent, Seagus was Originally born in Ireland, but his parents were unable to come to America. Instead, he stayed with his Aunt, Margine, until her house burned down. Margine's friend, Pamela Scines, owner of a small chiropractor business, took them in. Seagus and his cousin learned how to fix spinal injuries as well as giving mind blowing massages, earning enough money for cars, clothes, and everything they needed. His uncle, Brenton, was arrested on several charges of assault, destruction of property, and harrassment. He's supposed to be getting out of incarceration soon, but its more complicated than that...Seagus was the one who reported him when he was trying to strangle his cousin, Jason, one night. 10 years ago...this is a sensitive subject for Seagus. And Brenton is not one who forgets such things. Luckily, he'll be unable to find Pamela's house, since the fire occured after his arrest.
Later this year, his parent's should be able to get their visas and come to America to visit Seagus. Seagus was legally a citizen since he passed the citizenship test last year. For all the years, he has been labelled as a foreign exchange student.
To keep from being the victim, he made it a point to stick up for those who couldn't do so themselves. He has been in many fights because of this and is an experienced fighter, making him quite an adversary. His powers awoke during a battle with his psychotic uncle, Brenton, where in his moment of staring death in the face, Seagus shot a tendril of shadow straight through his heart. After that he began slightly practicing. Then he met Malice, who appeared to be drawn to him. At first she was annoyed at the fact that he couldn't speak and desperately wanted to change it, so she suggested and pushed Seagus into the forbidden art of Magni-D Demon Fusion, which would result in a huge increase of Seagus's power. However, he forgot much of the skills he previously had due to his injuries from his fight with his uncle, so he took up swordplay as it was the only discipline he could withstand in his injured condition. After a year, he left his previous school due to mysterious circumstances and has yet to be found. Rumors say that after he disappeared, a powerful monster was sighted in the area.
---
---
Other:This is Seagus' monster form, also known as Maledict. Encased in solid shadows, this monster generates a large amount of magic and is capable of summoning unlimited spikes. However, in the first version that is introduced, it is inaccurate, but it is physically powerful from all the magic enhancement from the forbidden union.
---
---
---
---
Age:Unknown
Gender:Female
Element/Type of Magic: Shadow. Malice can solidify herself to any texture or hardness she wants. She's also able to fuse with Seagus, creating a truly powerful being. She usually serves as a mobile source of shadow for Seagus in battle, allowing him to extend tendrils from wherever she is.


Appearance:Malice's true form is a sphere of darkness, basically a crystaline ball of pitch black with a large aura of darkness. However, she can also manipulate the shadows as to take a humanoid form. She dons this form both to fight and to help Seagus when he requires it. This form can only be sustained for 45 minutes.. In this form, she is pitch black with white hair. She also usually has wings.
---
---
Personality:Malice is alot of things Seagus is not; she is selfish, arrogant, and usually rude. She usually comes off as Sadistic but is actually a huge masochist. Her unsavory attitude usually helps satisfy this need as she pisses lots of people off. However, she is never mean to Seagus except when he needs motivation, and she truly cares for him. Since Seagus is the only one in the world who truly believes in her, she will never leave him. She also is a huge pervert when it comes to talking to Seagus about girls. She also is a huge flirt and an even bigger tease, claiming that Seagus is the only human for her.
(God she likes to show off. And these pics are the closest I could possibly get to her.)
Likes:
Making an entrance. Seagus, sushi and also scaring people as well as preventing Seagus from having a successful date. She also loves to cook, although Seagus is always the one who has to eat it. She is also a sodaholic, which is weird for a ball of darkness. She enjoys dressing up while in human form in random outfits and tends to have a tendency to kick people who look at her in an unsavory manner just for the fun of it.
Dislikes:
Being called a ham. Being interupted. Shots.
Flaws:
Nowhere near the strategist as Seagus is, she tends to blindly rush into things without thinking. She has horrible table manner even though she can be formal when she wants to. She also usually forgets to create clothes for herself when in human form. She can also be a clutz in human form. Ignores danger and loves to be hit, due to her massive masochist nature.
Talents:
She also loves to dance. She can also create amazing paintings and drawings. She actually is interested in doing tattoos.
Fears:
Losing Seagus. Going down in Demon history as a failure. Seagus's feelings to be hurt.
---
---
[img]IMAGE%20HERE[/img]
Bio:When she first saw Seagus, she thought we would die from the virus in Ireland. Therefore, she began looking for another child, only to be ridiculed by other demons for this. She is notorious for trying to break the rule of only one partner. When she finally found Seagus again, his uncle, Brenton, had cut his vocal chords and much of his body. In an attempt to heal him, she fused with him. This of course, however, occured right before their mysterious dissappearance.
---
---
Other:OTHER HERE
[img]IMAGE%20HERE[/img]