Venice Roko Mikaelo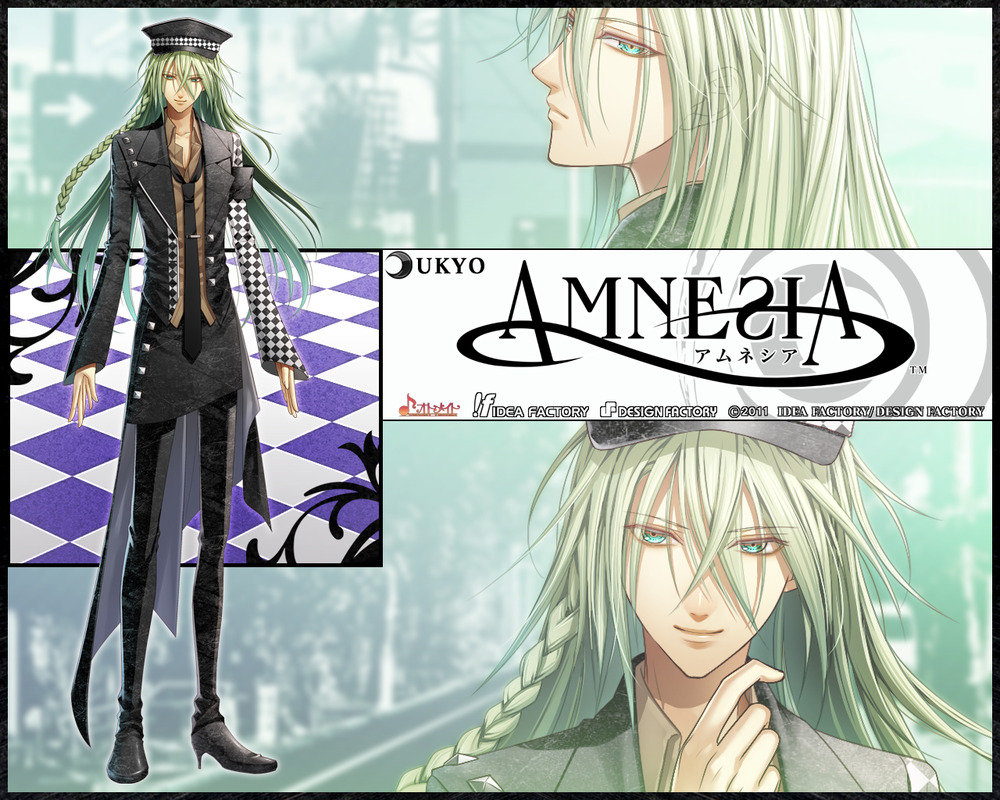 ---
---
Age:18 years old
Gender:Male
Element/Type of Magic: Earth- To be one with it, blend with it and more importantly, manipulate it.
Abilities Summary:
1. Being one with it? He can be one with nature with his natural affinity towards it.. literally. Any piece of nature, a rock, a stick, anything.. can absorb bits of his thoughts and what makes him, him aka his spirit. This is why when people pass by nature.. they might think trees are talking to them or something else crazy but it's actually remnant thoughts and spirit pieces left by an Earth magic user. Most of the time warnings are left for passer bys, not for the purpose of creeping them out, but ensuring they stay clear of a section... whereas wandering there could have dire circumstances.
2. Blend with it?
-Camouflage. By touching for example, a tree? His skin will copy its form. He'll take on the bark material and it'll be as if he is a tree only, a human shaped one. He could always just stand against it and you wouldn't notice the difference from afar.
-Gear up. Rock and stone can and may break your bones. He can use this as a shield, armour or possible weapon (eg. turn his fists into stone to pack a punch)
3. Manipulate it? He can make plants grow, rocks fly and all that shizz. But this ability he has the most difficulty with.
He mainly focuses on the defensive and healing properties (from herbs) of his abilities though- not much of a fighter but he'll lose control if angry.
Weapon: Bow and arrows
Height: 6 feet, 3 inches
Weight: 121 pounds

Appearance:Venice has Cyan (blue-green) coloured eyes with matching light green hair that goes a bit past his waist with a single braid, making him appear quite feminine. His attire will always be one of his own personal creations, odd in style but comfortable in fit at least to him. Although slender, he is not to be mistaken as a woman with his low inquisitive voice in matters to be dealt with.
---
---
Personality:Venice is cold to the touch. He is not fond of people and doesn't understand how they operate, but at the same time he is obligated to be respectful to whomever shows him respect whether or not he understands your intentions and motives. In other words, he treats others the way he is treated which makes it difficult to get to know him as an individual. His only friends currently are other life forms which includes animal-life and plant-life, in some cases demon-life but humans are far too complicated to befriend or date (for now).
Despite his lack of understanding on other human beings besides himself, he values knowledge and thus is normally found reading bizarre book novels that most probably, nobody has ever taken interest in reading.
He is the guy who doesn't take sides, remains neutral and sitting on the fence unless he feels strongly about the topic or discussion at hand. Having a limited amount of friends makes it all the more easier, with no need to be protective of anyone or have a biased outlook on situations.
When he is angry though, he is very angry and it is almost impossible to calm him down and this is where his powers can go a little berserk.
When he is in the right/normal state of mind though, he is the type to go on the 'defense' rather than 'aggressive attack' or 'offence'.
Likes:
Tea
Knowledge
Books
Mother Earth
Animals
Demons
Dislikes:
Humans
Coffee
Electronic devices
Conflict/ Violence
Coincidences
Flaws:
Anger management- Once he gets mad, it's overboard.
Anti-social- He has difficulty understanding other humans, thus has limited amount of friends and connections.
Talents:
Stoic demeanour- You can never really tell what is going on in his head by expressions because they hardly every change.
Animal handling- He loves animals, and naturally gets along well with them.
Hard working- With a clear goal in mind, he'll never give up.
Fears:
There is nothing to Fear but Fear itself.
Losing control of his magic, losing control of anything that he has the ability in the first place to be in control of.
---
---
Bio:
Venice has no family to speak of, or rather no family members he would delight in speaking about. He has never met his parents, or hold any knowledge whatsoever on whether or not they are even alive. He grew up under his grandfather's (from his father's side) watchful eye, whom was afraid of Venice's abilities. As Venice grew older, he moved out and lived a quiet life in a quaint town by a large lake, with few families living nearby and not desiring to make a living or to use his abilities for anything but leisure. He had a personal library of books he had collected or arranged to be shipped to his house. While he didn't have a job, he always got by somehow.... surprisingly, he used to be quite a socialable and charming character.
One day, a girl by the name of Cindy was selling flowers and knocked on his door. Feeling sympathy for her as she was an orphan with nothing but rags, and flowers picked from the fields in which every day she tried to sell.. as well as the fact he felt like an orphan himself with no family warming experience to reflect on, he decided to take her under his wing.
With that, Venice took on minor jobs to support them both (mostly gardening) and loved her like a younger sister but it was not meant to last.
He lost control.
After a year or two... (heck, he doesn't even remember how long it lasted) Cindy (TO BE CONTINUED)
raising a younger sister but not out of blood relation. Her name was who went by the name
o
---
---
Other:OTHER HERE
---
---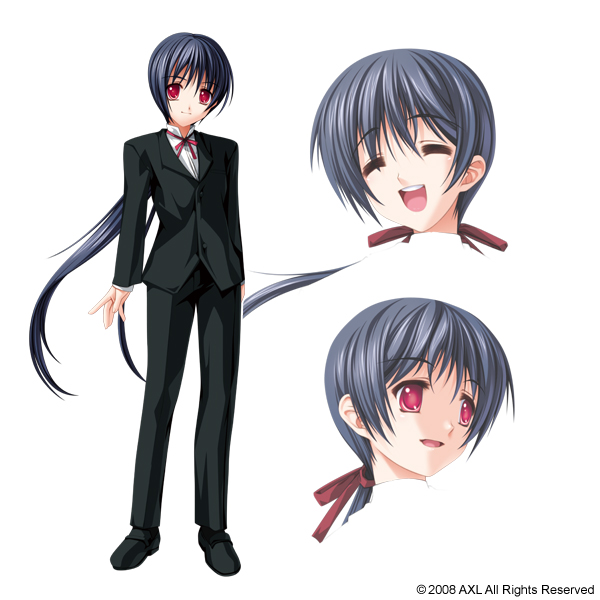 ---
---
Age:10 years old
Gender:Male
Element/Type of Magic:Light

Appearance:Jenkins has blood red eyes and black hair that matches the length of his Magni, extending past his waist and tied back by a red ribbon. He is always wearing a tuxedo, making him appear like a little butler as he walks behind Venice.
---
---
Personality:PERSONALITY HERE
[img]IMAGE%20HERE[/img]
Likes:
Humans (especially admires Venice)
Other demons
Tea
Cake & other sweet food
Dislikes:
Animals
Not being taken seriously
Flaws:
Perfectionist- He takes too long in a lot of matters as he strives for perfection, delaying the inevitable of being imperfect.
Talents:
Perfectionist- It is also a talent, as matters he handles will be done at his utmost best.
Professionalism- Polite, and formal upfront with strangers.
Fears:
Darkness
Solitude
---
---
[img]IMAGE%20HERE[/img]
Bio:BIO HERE
---
---
Other:OTHER HERE
[img]IMAGE%20HERE[/img]