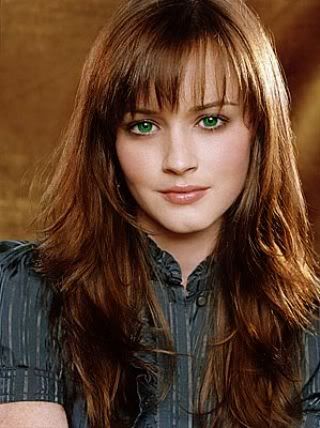 Name:
(Kie) Kiera Trennan
Age:
21
Gender:
Female
Physical Description:
Kiera used to feel embarrassed about her body, but now she has more practical concerns, like survival. Standing a sturdy 5'7" 130-140lbs, Kiera is neither delicate beauty nor lithe athlete. Kiera has a look of youthful innocence about her, despite being nearly twenty-two. She has dark green eyes, accented by long black eyelashes. She tends to keep her wavy shoulder length chestnut colored hair in a ponytail or braid, though this style doesn't prevent her from pulling at her split ends when she feels anxious. Kiera has a bad habit of biting her nails, so she is always trying to hide her hands from the view of others. Another bane of her existence was and continues to be acne; she still carries the scars from past flare ups on her cheeks. Her otherwise pale complexion is also dotted with numerous freckles; most are located on her face and arms. Kiera has a slight bump in the middle of her nose, where it was broken several years ago by an over-eager bouncing dog.
Kiera has taken to wearing sturdy jeans and denim jackets since the outbreak and she is by no means above wearing a plastic trash bag for a rain coat. Her trusty pair of gray and pink sneakers are starting to show some serious wear and tear. Kiera was even forced to put duct tape on the toe of her left shoe in order to keep it together. Kiera hardly ever takes off her silver necklace with the small eagle pendant because it is the only personal belonging that survived the outbreak.
Biography:
Kiera grew up in a typical suburban home in Colorado U.S.A., but her childhood was anything but typical. By fifth grade Kiera had attended at least seven different schools; it was all in a quest to give their daughter the best experience possible her parents had said. When it came time for sixth grade, Kiera's Mother decided it was time to try homeschooling. This style of schooling worked well enough there were ups and downs, but overall she gained a maturity greater than her peers from this approach to schooling.
At seventeen Kiera began attending a local community college where she discovered her affinity for math. She studied long and hard for each test, math was not an easy subject for her, but she was determined to stick with it. After transferring to a four-year college, she finally received her bachelor's degree in math. To Kiera this seemed like the perfect time to take a small break from school. So, on a whim she applied for an internship as a teaching assistant in the UK, this would be her first trip to Europe. Two weeks later Kiera was hugging her family goodbye and boarding the plane that promised excitement and adventure.
All hell broke loose barely three days later.
Kiera barely managed to survive each day, scavenging what she could and trying to stay hidden. She was on her last legs when she stumbled upon Haven, half-starved and slightly crazed; Kiera spent her first week in Haven curled in a fetal position mewing pathetically. She has improved since then, but she is still very anxious and easily startled.
Skills:
Kiera has mad Math skills. She has finally seen the value in all the application problems her teachers had assigned in class, too bad it took a huge disaster for her to realize how useful the subject can be when applied to real world situations.
Kiera is a decent shot with a slingshot that she found in a deserted backyard. She uses it to move the Dead away so she can sneak past them, rather than recklessly attacking.
Kiera is a very patient person, a trait that has saved her behind more than once