"I wonder what game I will play today."
---
---
The Basics
---
---
Name:
Fenrisúlfr Hveðrungr Serrure
Nickname:
Fenris
Age:
21
Sexuality:
Heterosexual
Occupation:
Part-Time Student
Bartender
Pantheon:
Norse
---
---
Getting To Know You
---
---
Likes:
|| Reading || Video Games || Mischief|| Interesting People ||
|| Tea/Coffee || Hard Liquor || Talking ||
|| Shapeshifting || Hot Chocolate || Trickery ||
|| Instrumental Music || Pranks || Deception ||
Dislikes:
|| Boredom || Discipline || His Parents|| Harm to His Sister ||
|| Non-alcoholic Beverages || Stupidity || Insults to his Pride ||
Hobbies:
Comic Books | "What can I say? Far too few people in this town appreciate the aristry people put in creating these stories. I particularly like the Joker. He always has some rather fun ideas.
Stirring up trouble | "I am descended from the god of mischief, after all. Besides, if I didn't stir up trouble once in awhile, then this town would be boring. What? Do the others really want to live ordinary, quiet lives? Now that
is
insane!
Video Games | "There is nothing like spending hours in the dark, blowing up things on a computer or TV screen."
Womanizing | "I'm quite the ladykiller..."
"Playing with Friends" | "What can I say? I'm a people person! There are some people in this town that are some of my favorite playmates. Take the descendents of Thor for example."
Habits:
Speaking Cryptically | "If you are not smart enough to figre out what me or my sister are saying, well, it's not my fault, is it?"
Whistling | "I know several songs. I've even master Beethoven!"
Drinking | "It is my Norse heritage."
Eating Sweets | "I just love the sugar rush that follows! I get my best ideas when that happens! Same thing when I'm drunk."
Fencing | "I do get in the middle of things often. It is best I know how to defend myself."
Fears:
Losing his sister | "I would happily watch the world burn. Hell, I might even help it burn! But, I would never let anything happen to Brynja."
Being Alone | "I might go mad(er)!"
Molestation | "My father loved me. Often. Now, if you tell anyone this, I will light you on fire, watch you burn, douse the flames, poison you, give you the antidote at the last minute, and then give you a pair of cement shoes and throw you in the ocean."
Secrets:
Molestatioon by his father | As stated above, his father molested him as a child.
Death of his parents | At fifteen his parents died in an unfortunate accident; no one knows what caused it nor do they point the finger at the children who survived. What many do not know is that Brynja and her brother may have had a part in their parents' premature death.
---
---
What Makes Us Special
---
---
Ancestor:
Loki- God of Mischief and Lies. Loki was the black sheep of the Norse Pantheon, sometimes helping them and sometimes opposing them.
Powers:
All of Loki's descendents possess the ability to change their physical form. While his sister, Brynja, can change her cellular structure to resemble another human being, Fenris possesses the power to change his form into that of an animal, normal or supernatural. Loki also possesses a cunning tongue, which is the ability that he uses the most. He cannot make someone fall in love or supersede their free will, but his words often sound convincing and he often knows just what to say to someone. Even those who do not trust him have a hard time not believing him when he uses his power to its fullest extent.
Weaknesses:
~ Fenris cannot distort a person's free will to the extent of mind control or make someone fall in love with a person
~ He cannot transform into another human
~ He cannot convince someone to commit suicide or harm oneself or others
Strengths:
Fenris is quite a heavy drinker. Thus, he can function quite well when he is drunk or his senses are otherwise impaired. In fact, he often comes up with brilliant ideas when he is drunk. He is also an accomplished swordsman thanks to his practice of fencing. Finally, Fenris possesses a certain kind of confidence and lack of concern for most people to not care what anyone thinks or harms a long as it doesn't stand in the way of his fun. This isn't to say he doesn't have empathy. Rather, he only cares for certain people.
Thoughts:
"Oh, the Eyptians have always been quite fun. It is nice to run into people who do not resort to brawn all the time. Then there are the Greeks. I haven't played with them too much yet, but their reputation precedes them. Their petty quarrels deserve my intervention!"
---
---
Describe Me
---
---
Personality:
Like his ancestor, Loki, Fenris is clever and mischievious. Unlike his sister, Fenris is more of the type to follow his impulses and make plans on the fly, often succeeding as much as failing, though he is quite good at adapting his plans to fit the situation. This is not to say that he is incapable of making plans ahead of time, but he is never one to sit on the sidelines for long, though he can see the appeal. Manipulative and charming, Fenris is often able to get people to do what he wants, even when they think they are doing the opposite. He at times counts on that. Fenris is comparable to a child, seeing life as little more than a game. At the best of times, he sees others as fellow players, but at the worst of times, he sees them as little more than game pieces. Still, Fenris, unlike his sister, has his favorites. There are some people that are just too fun. He also clearly cares for his sister and loves her deeply and might have what is described as a codependent relationship with her. Fenris is also quite a womanizer and greatly enjoys the more carnal aspects of life. He can also be sadistic when he truly hates someone, something only his father elicited in him.
---
---
Nature Vs Nurture
---
---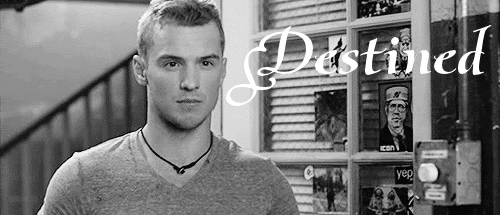 History:
Perhaps it was an omen, but both Fenris and his twin sister, Brynja, were born on April 1st or "April Fool's Day". Even in the nursery, the Serrure twins were inseparable. As the nurses attempted to pull her away from Fenris, Brynja began to cry relentlessly, depriving herself of oxygen until they were placed in the same crib once more. Brynja was frail from an early age and Fenris often got into fights to protect her from bullies before he learned how to use his cunning to make them self-destruct. As he grew up, Fenris hated his parents and for good reason. His father was physically and verbally abusive while his father just stood to the side and watched him mistreat Fenris and Brynja. His father would sometimes, at night, molest him in secret and threatened that if he ever told, Brynja would suffer the same fate. Brynja's company was reassuring, however, but when they were 15, neither of them could take it anymore. Soon, their parents died in a mysterious accident, leaving the two orphaned. Though the two of them were originally taken in by another member of the Norse pantheon, the two ran away, living on the streets until they were of age. They inherited their parents money and purchased an apartment together. Since their eighteenth year they've lived above the pub where Brynja and Fenris now work, rarely leaving each others' side. You'll often find them together, speaking in cryptic riddles and statements. When they're bored they'll indulge in a little mischief, Fenris often getting involved while his sister watched from the sidelines until the temptation to get involved was too much for her.
Other: