"Can I help you?"
---
---
The Basics
---
---
Name:
Irisi Naeemah Aset
Nickname:
Iris, Naeemah, Rissy, Bones, Nae, Nana
Age:
23
Sexuality:
Heterosexual
Occupation:
Student(currently pursuing a combined bachelors and masters degree to be a Physician's Assistant), but works part time as a waitress at a cafe to support her and her sisters.
Pantheon:
Egyptian
---
---
Getting To Know You
---
---
Likes:
singing
reading
being outside
practicing her magic
taking care of others
rain
winter/autumn
Dislikes:
being called by her full name
feeling weak/being emotionally hurt or vulnerable
not knowing where her sisters are
bullies
people who don't respect others
Hobbies:
She enjoys everything and anything to do with music, as well as reading or writing. Iris also enjoys a secret passion of dancing, but she rarely gets a chance to do any of this.
Habits:
When she is thinking about something very intently, she will bite on the tip of her thumb nail
Fears:
Altophobia(fear of heights), Achluophobia(fear of the dark), Brontophobia(fear of thunder and lightening), and Coulrophobia(fear of clowns)
Secrets:
Irisi has taken up kickboxing and boxing in order to help deal with the anger she feels towards her dad.
Though she would die of embarrassment should anyone find this out of her, whenever she has free time, she will spend her time by devouring romance books, and crying through Nicholas Sparks movie marathon's on TV.
---
---
What Makes Us Special
---
---
Ancestor:
Isis
Powers:
Healing- Through the use of an ancient Egyptian spell, Iris is able to heal others. Though depending on the severity of the illness or cut, the amount of energy she has to use will vary.
Energy ball- she can emit a quick burst of energy in the form of an energy ball, though she will only use this in emergencies, seeing as it uses more precious energy than her other powers. She is able to preform this task by muttering a few words in ancient Egyptian.
Magic- she is able to do basic abilities such as scrying, and potion and charm creating. For this she follows ancient Egyptian rituals.
Weaknesses:
Irisi will ignore her own needs in favor of helping her sisters or others, it is not uncommon to work herself into pure exhaustion.
Irisi is very over protective of those she loves, resulting in doing reckless things to make sure that those close to her are never hurt.
If Irisi uses too much of her powers, then she will become weakened and have to rest for long periods of time in order to regenerate her energy.
Using her magic requires an immense amount concentration, and lack of it will cause for the spell to fail.
Strengths:
Flexibility/agility- due to years of dance and gymnastics she is quite flexible and agile.
Stamina- Thanks to years of running, dance, and gymnastics, Iris has an incredible stamina.
Intelligence- With an IQ of 179 and a photographic memory, it is easy for Iris to learn and sustain information she has learned, resulting in a high intelligence.
Iris is also a very good cook, due to her years of practice
Thoughts:
"They seem nice enough, but mess with my family, then pray to Ra that I do not find you."
---
---
Describe Me
---
---
Personality:
Iris can appear to be very blunt, and even seemingly cold. But should you dare to venture beneath this well crafted facade, you shall find a kind, caring, and nurturing woman. Iris is generally unwilling to trust or grow attached to anyone other than her sisters, mother, and a small group of others, for fear that they will abandon her the same way that her father did when she was younger. But should you earn her trust, than you will find that she is extremely loyal and over protective to the point of completely ignoring her own well being for the sake of others. However, she is also very stubborn and hard working, with impossible determined blood coursing through her veins. Forming the thought that she needs to be strong for her younger sisters and mother, she will often push aside or entirely ignore her own feelings. At heart, Iris, is a true hopeless romantic, a trait for which she often scolds herself for.
Irisi had never really fit in with any of the other kids, or at least, she's never really tried. Iris always had her nose in a book, or was sitting in the classroom working on her studies. Though this attributed to her intellect, it also caused a lot of bullying and her being a social outcast. But Iris really didn't care, as long as her family was taken care of, people could think what they want about her. Despite her best efforts, Iris can be a little hot headed at times, partially due to the part that she constantly keeps her feelings bottled up inside of her. It isn't unheard of her to go to the gym a more than often if she is having a bad week(at the gym she will usually spend an hour or two pounding her feelings out on a poor defenseless punching bag.)
---
---
Nature Vs Nurture
---
---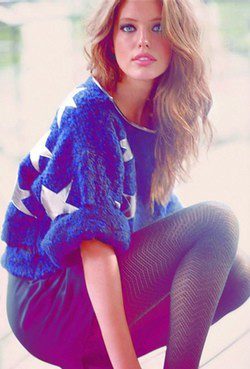 History:
Since as far back as Irisi can remember, her father had never been there. A great archeologist, he was constantly going on exhibition after exhibition, leaving the her mother, Ebony Aset, to raise three girls by herself. Despite being a respected town Elder, she is forced to take up another job, in order to pay the bills, since her husband uses his paycheck to fund...other activities. Irisi took it up herself, as the oldest of the girls, to not only take care of her sisters, but also her exhausted mother. By the time Ebony would get home from work, the girls would be in bed, and a diner would already be waiting in the oven for her(though at first it was only boxed macaroni and cheese, the meals progressively got better). Every few months, the family would get a call from her father, Dr. Aset, only to hear that his excavation had gotten extended another few months, even though the family could clearly hear the sound of women laughing in the background. At this, the strong Ebony would put on a brave face, and put her beloved children to bed. But, each time, Iris, would sneak out of her bed and creep to her mother's bedroom, where she would hear the faint sounds of her strong goddess's (a term Iris used as a child to affectionately call her mother), muffled sobs. It was then that Iris's anger got the better of her. A deep hatred boiled up inside of her, she truly hated her father, and as far as she was concerned, she didn't have one any more. Iris made a vow that night, her small fists trembling as rage filled tears streamed down her face, if her father wasn't going to start taking care of the family, than she was. At the age of 12, Iris began to pick up odd little jobs, here and there, in order to earn some extra money for the family, before she started working at the Cafe, a place where members of the Northbay community could hang out. Around this time, she also discovered the magic that was a common gift within her family. Not wanting to bother her mother, she took it upon herself to learn the magic, eventually mastering it through the study of ancient texts. Graduating with exceptional grades, she was hell bent on continuing her education, but she insisted that she would pay for it on her own. Currently pursuing a career as a Physician's Assistant(and maybe even a Physician one day), she is working towards the goal of the day when her family wouldn't have to worry about money, and her mother could finally rest.
Other:
She can hold her own in a fight(though obviously not as good as the war gods children), Iris can't work technology or fix anything around the house to save her life. She hates her car, a used model from the 90's that is always breaking down. She is fascinated by ancient Egyptian history, and is quite fluent in at least one of the ancient Egyptian languages, as well as Arabic(Iris will often start yelling in them when she is angry)