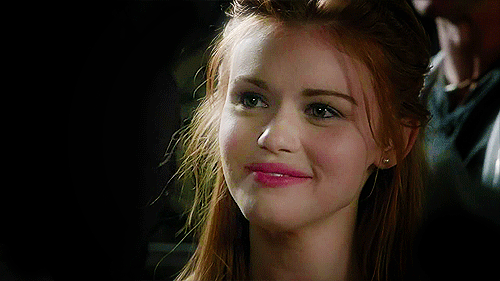 "Take a deep breath and relax, I've got this all under control."
---
---
The Basics
---
---
Name:
"Named after a beautiful goddess, it's kind of ironic how now the Greeks live here."
Persephone Carnation Fostie
Nickname:
"For the most part it's just Persephone."
She really doesn't have any nicknames, but sometimes people call her Percy and Carnation, after the beautiful flower.
Age:
"Sometimes people tend to think I'm much older."
Twenty
Sexuality:
"Does it truly matter what gender someone is?"
Pansexual
Occupation:
"Work is fun in my opinon."
She's studying to become a lawyer while working at the local photographery shop and taking pictures the local newspaper.
Pantheon:
"Law and order is what my family lives by."
Norse
---
---
Getting To Know You
---
---
Likes:
"I do take interest in some things."
|| History || Black Tea || Mangos || Learning || Summer || Sunny Days || Knowledge || Learning New Things || Memorizing Things || Detective Work || Helping People || Studying || Books || Coffee || Donuts || Her Family || Biographies || Jewlery || Her Big Sister
"She's still my role model."
|| Cleaning || Photography
"It's my passion."
Dislikes:
"I tend to avoid things I don't like."
|| Fighting || Argueing || The Lake || Liars || When People Try To Trick Her || The Loki Kids
"I don't completely dislike them, but they tend to lie a lot.... but they have there perks when it comes to their appearance I guess."
|| Fiction Stories || Criminals || Drugs || Drunk People || Illegal Things || Chaos || Thunder ||
Hobbies:
"There are just some things I love doing."Studying
Whenever someone sees her they'd probably find her with a book about the past of law or something along those lines. She finds it enjoyable to learn more about the job she wants so badly.
Photographery
Taking pictures is something she loves and her camera is pretty much part of her. She uses her camera to take pictures so she always has encase she sees something worthy of taking a picture of. Persephone fears that something bad will happen to her again and she won't be able to remember it, therefore he camera can help her capture those moments.
Cleaning
It's not only an annoying tick, but also something she does for fun. Persephone loves to keep things tighty and where they belong.
Habits:
"Annoying things that I do regardless."Taking Pictures Of People
Whenever she sees something she wants to take a picture of something she just takes it, even if it's a person that doesn't want their picture taken.
Cleaning
If she walks into a store, someones home, etc. and she finds it not up to code she'll start cleaning up with out meaning to. She always cleans when she's under stress, mad, sad, and she also cleans/grows her food before eating it.
Fears:
Being Raped Again"So the party..... it was fun."
The first time was terrifying, mainly because she doesn't remember it, and again would be over barrening for her. She hates that she doesn't know who did it and that she can't stop them for what they did.
Losing Her Memory Again"I love everything I've ever learned."
She loves knowing everything she's ever came across and when she hit her head she just lost that whole day. It left Persephone with a blank day and paranoia.
Being Wrongly Accused"Fairness is my life goal."
With all the crimes she reads up about she's glanced over people being locked up for years before it's ever discovered that they're actually innocent. She could never deal being locked away in a jail cell, especially for something she didn't do.
Secrets:
"They're secrets, you'll never know."Being Raped"Innonce is blissful."
This is something she would die if anyone knew besides her sister. She's no where near proud of this and hates the fact it happened.
---
---
What Makes Us Special
---
---
Ancestor:
"Justice is key in all societies."
Forseti was an Æsir god of justice and reconciliation.
He was often known as 'the presiding one'. His descendents are often sought out to judge conflicts.
Powers:
"No one is truly all that powerful, but at least it keeps all in order."
Like her family she has the ability to see through lies and magical illusions.
When someone lies to her it's like there's a little electric shock that travels through he body to let her know the things she's hearing are not true. Just because she knows the lie doens't mean she knows the truth, but with Forseti blood coarsing through her veins it makes her use the dectective skills she has to try to pull it out of them without them catching on to what she's trying to do. She's able to word her words perfect to the point they don't even know she's toying with them.
Seeing through illusions is easy as well in terms, but it takes her a few minutes from time to time. When first coming upon a illusion she starts to slightly shake from the fact that she can't quiet see through it yet. As whatever it truly is starts to come into vision it makes her see everything extremely blurry until it settles into complete sight and what it truly is.
Weaknesses:
"I may be weak at some things, I just make myself stronger from it."Liars
Lucky for her she can tell when someone is lying, but the down side is is that it makes it hard for her to trust people and make new friends. She can't stand when someone lies.
Night Time
Persephone isn't afraid to be outside alone at night, but it puts her on edge and makes her a little paranoid. If someone were to sneak up on her at night there's no telling what she would do.
Friends
Knowing that people lie over the smallest things makes it hard for her to trust others and befriend them.
Strengths:
"Now, watch me win."Knowledge
When it comes to trivia she's quiet good at it. She knows lots of thing, but she's best when it comes to law passed things.
Photographer
Taking pictures is something she loves just as much as Criminal Justice. Her camera is always with her and you can find her always taking pictures.
Catching The Small Things
With the things her father taught her about detective things it's not hard for her to figure out things quickly with small clues.
Thoughts:
"Let's just say as long as they don't start drama and chaos it will all be okay. I don't mind what they do, I'll even befriend some of them if they can gain my trust, but the Greeks are already starting trouble and the Egyptians... they've been ok here I guess."
---
---
Describe Me
---
---
Personality:
"If you don't like me that's fine, but it was a pleasesure to meet you anyways."
Persephone is a very nice girl, very love able and very kind, but at times can become very reserved. She tends to keep to herself, but if she happens to leave her home or someone comes over she's extremely nice and warm to them. She likes other people, but her work is her life. If you were to look within her home you'd find pictures of every crime scene that hasn't been solved in the past ten years. She's all about justice and making sure everyone gets what they deserve. She has a problem completely trusting people, maybe because she can see who the really are just by looking at them, therefore she only talks to certain people. Persephone pulls back from a lot of people if she feels like they have some form of wicked side due to the last time she tried to trust someone like that she got hurt. Even though she's a little reserved she loves to laugh and joke around. She enjoys laughing so much, and playing games is hilarious to her. She has the type of smile that can light up a room within seconds. Being alone so much when she does laugh and spend time with others it feels good and warming to her, she knows she should get out more, but catching criminals is to important at the time for her. She's an ancestor of Foresti and feels like crimes others couldn't solve she could take into her own hands and solve like she tried to do her own.
She's also a very classy person. She doesn't believe showing off her body to much, reveling clothing to her is disgusting. She would never leave her home in something that did not flatter her, not to tight, but not to lose, and differently lacking dirt. She loves to look good, even though she has to fit crime whenever you see her leave her home or even within her home she'll be wearing makeup, have her hair done neatly, and will be wearing presentable clothing that she wouldn't mind wearing out in public. She's not vain, but every girl loves to look beautiful.
Persephone has a case of OCD, once she has a compulsion she must carry it out to the best, no matter how much she doesn't want to; she must cross her T's and dot her I's. After she was raped her OCD got worse, before it was just organization perfectly or a sparkling clean house or wrinkle-free clothing. Her OCD causes her to make everything perfect, she has a perfection complex type think. She can spot a flaw in anything, and will always try her best to fix it. With her OCD it also causes her to be a good profiler. She can find small clues from the way someone dresses, talks, looks, or acts and can tell when they're lying as well. Let's say someone has callus or rough finger tips she could guess that they just started playing guitar and most of the time her guesses would be right.
Criminal Justice has always been her passion, and it's been growing for years. Criminal Justice made her grow up somewhat tough, like she rarely cries, she doesn't like appearing weak. When you see Persephone you can tell she's strong by the way she dresses and carries herself. Even though Persephone can be the sweetest girl you'd ever met finding herself alone in the woods necked did give her mental problems, causing her to obtain bipolar disorder. She takes medicine to control it, but she still has it, which sometimes makes her unable to pick right from wrong on rare occasions. Her bipolar disorder to her is a tad weakness to her, she hates the thought of having this weakness, but she does, but she knows the way she deals with it within itself makes her stronger.
---
---
Nature Vs Nurture
---
---
History:
"Can we not talk about my past please?"
The occational hug and kiss was giving by this small child that passed everything she did of off the truth. This small child of Forseti was one to never tell a lie to her parents no matter how much trouble she could have possiblily gotten herself into. From a young age she had her first role model, her sister. Persephone was like a small baby duck always following her around, and that's where she got the nickname
Ducky
, no matter what. Everything her big sister did she did in order to be like her. At the young age it seemed like she was her sisters baby twin. Being young most would have thought that she would have been the most spoiled, but of course she wasn't, that wouldn't have been fair. The young life was simple for, but at times it had its little twist. Her father, who had went to school to be a detective, had taught her the things he knew. He would test her at such a young age to get the idea stuck in her mind. Sometimes if he would take her to eat he would have he sit in the booth then say,
"If you can tell me how many people are wear hats in here I'll buy you a piece of pie."
The girl would shut her eyes and reciet all the hats she had seen once entering the business.
As Persephone aged she became her own person and drew back from her family, even her beloved sister. She felt like she needed her alone time and to just do what she wanted to do; all it was study related. For the first year of middle school all she did was go to school, do her homework when she arrived home, and then she would read. This somewhat changed her eighth grade. Her father had declared he would be leaving the island to work in other parts of Europe as a detective the following year. This is terms crushed the small family, none of them wanted to lose him. Persephone didn't want to lose him, but in the end she knew it would happen sooner or later, so the thought just settled inside of her. A few days after the news she asked her father why he wanted to be a detective. With kind eyes he answered her softly:
"I wish to help the people that can't help themselves."
The answer was so simple, but for some reason it had such an effect on her, and then she finally released why her and her father had played those games when she was younger, he was trying to strengthen her attention spand. Knowing this she was pleased and felt like she could accomplish so much. With the help from her father she had him teach her stuff he knew so she could one day be a good detective herself, and they practiced until the day he left. With him gone she didn't let the passion leave and at times she'd talk her sister into practicing with her instead.
Highschool year was no different for her. She went to school, made all A's, studied, and took Criminal Justice. The knew class she was in simply had to be her favorite, she just knew that it would help her develope even more for what she wanted to accomplish, it just had to be. As time passed she started to develope an ability, to tell when people we lying. With this happening she lost most of the people she thought she trusted and learned that most didn't deserve her trust. Slowly she began to make new friends that never really lied to her, that she could actually count on. One day a girl she had gotten kind of close to had asked her to attend a party on a Saturday. It wasn't like Persephone to party, but in the end she said yes and went to have fun. At the party she stayed with her small group of friends and talked while the loud music gave her a slight head ache. Taking a breath she told them she was going to go outside for a second for fresh air. While outside she decided to walk to the near by lake and sit by the water. Sitting at the edge of the lake she sat down and skipped rocks, when suddenly she felt a arm around her waist and a hand over her mouth. Thrashing around she tried to scream, but before she knew it her head was hit against the ground so hard she blacked out. When she finally woke up she was laying on the ground without her clothes on early in the morning. She was shaking and quickly found her clothes that had been scattered and hurried into them before rushing home. At home she had been guessed why she had returned so late from the party, still shaking up she didn't answer her mother and went start upstairs to cry. She wasn't sure what had happened to her, she had forgotten everything that had happened that night, even that she had attended the party. After that she decided to start carrying her camera around with her more, to take pictures so she could never forget anything. She hated not knowing who it was, the island was so small, but she happened to trust everyone and couldn't think of who would have done it. At that point she also decided she would try to solve every unsolved case she could get her hands on from her father that was still working in England. Persephone felt she had to help people even though she couldn't be helped herself. Finally she gave in and told her sister about it, but she could still never figure out who did it.
Other:
"A cops favorite food."
Her favorite meal in the whole world is French Vanilla Coffee and glazed donuts.