---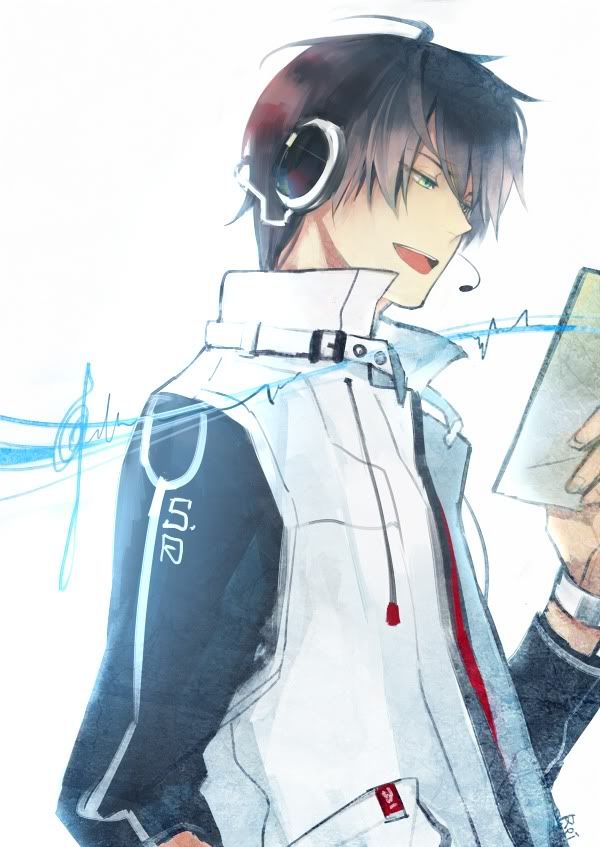 Appearence:
Standing tall at 6 feet 3 inches with decent muscle tone to his body and piercing green eyes, Morgan is actually quite attractive and somewhat intimidating when you first meet him. He's a musical prodigy, but not many people would actually call him a geek by most standards.
Morgan's dark brown hair is cut to a medium length and usually hangs straight and choppy in his face. However, his normally pin straight hair tends to get wavy in even the slightest humidity. His skin is slightly tanned and his green eyes have been described as glowing and somewhat radioactive looking, but also very beautiful.
Profession:
Morgan works at a music store (duh, haha) to pay for his apartment.
Age:
19
January 13
Personality:
Morgan, not unlike the music he so loves to play, is very go with the flow. He takes on things calmly and confidently and is willing to do all that he can to succeed. In many situations, he is the type of person who will quickly and effectively resolve disputes between others and he can be counted on when it comes to secrets and people who confide in him. People have found that he's a very easy person to be around, though he's not overly excitable and doesn't show his emotions as much as most.
Unfortunately people are cruel and in Morgan's case, many people consider him emotionless and dense. A lot of the time, people will tend to stay away from him because he's not constantly smiling, so he doesn't always appear approachable. He's never fit into any social group, so he's always been a loner, though it doesn't seem to effect him as much as people might think. He's more than happy to be alone with his music.
Morgan is very thoughtful and calculating. He likes to watch people and things and learn from them. When it comes to disputes, he's good at listening and figuring out the weaknesses in each story. He's very good at telling when someone is lying, however, Morgan is a terrible liar himself. You can tell if he's lying because his face gets red and he begins to stutter.
He doesn't often get angry and is usually able to keep his emotions in check, however there are some things that Morgan does sometimes get a bit emotional about. When it comes to anything even slightly music related, he is very competitive and he gets into it a lot. So much so that you may not even recognize him. He's very sentimental when it comes to certain things and he loves things like holidays and traditions.
All around, Morgan is a decent guy, just misunderstood for the most part.
Bio:
WIP