GM's:
Shané and Rulke

The Government constructed a new secret service in order to specifically target The Black Chess. The SFSG (Special Forces Support Group) took on the project, but soon the new organisation broke off from them and became some-what independant. Soon after a new criminal organisation arose, imitating the White Chess to create a rather ironic joke. The Black Chess criminal organisation is out of control. No one knows the Black King's, (who is behind the organisation), real identity; all they know is that he is behind every major crime in London. He consistently manages to evade the police in their desperate attempt to gain information. Each organisation has an interesting hierachy, each agent has a specific job related to the pieces of a chess board. Now the battle of the White and Black side will begin.
Plot

:
Rumour has it that the Black Chess has been dealing with the Soviet Union. There is also a double agent "The Jack of Clubs", however the White Chess are still unsure of his true identity. A second Cold War looming, Russia working closely with Black Chess, tension growing in the country and double agents what more could go wrong?
Setting

:
In the 21st Centuary, London. Slightly futuristic in the year 2015, though more in the modern era.
White Chess Location:
The HQ of White Chess was built underneath Mornington Crescent Underground. To one side of the station there is a secret door leading to a staircase, the stairs lead to a metal door demanding retina scanner. Once in you find yourself in a building underground, which goes down and down filled with offices, bedrooms, kitchens, armouries and cells. This is White Castle a Soundproof Bunker.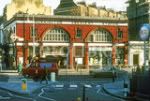 Black Chess Location:
The HQ of the Black Chess are underneath a new office building located on the remains of Harlequin Shopping Centre. In 2014 the shopping centre was burnt down and the lot of land was bought with apparently questionable money. A new office building is located there now, and beneath it are numerous cells, rooms, offices, chambers, kitchens etc. This is the lair of the Black Chess. They own both the top and the bottom, though they seem to use the underground section more.

Please note that neither side knows where the opposite location is, so please make sure you don't metta-game. If you are a White Chess agent you don't know the location of the Black Chess and vice versa.
Jobs:
The King-
The King is the mastermind behind both organisations deeds. While he has complete power over the group, he does not do much, but plan. In the same way in Chess where the King moves one space at a time, yet is the main focus of the game, the King is the key to both organisations, yet is not the most useful of players in this tough political game.
Please note if you are playing the Black King you will need to be ruthless and also plan out crimes such as murders, kidnapping and thievery. You can also change the places of the people within your Black network e.g. Move Pawns up and put them as Bishops or Knights.
The Queen-
Male or female, the queen is practically the assassin. He /She is the most active and has the most skills at his/ her job. Usually the one sent on the most dangerous missions, the Queen answers to the King only and is his second in command.
The Bishops-
There are two Bishops for each organisation. The Bishops are the crafty ones which remain undercover in order to gain information for their network. The Black Bishops usually organise or plot the criminal activities, though never carry them out. The White Bishops are spies and are undercover and find out information for the White Chess. While Bishops usually do not actually do anything by themselves, they are still trained to be active if need be.
The Knights-
Again there are four knights. These are like your grunt soldiers. They do the dirty work. Capturing, torturing you name it, these guys are behind it. They are the ones that carry out the Bishops plans and usually are more violent, though not as strategic.
If you play a knight you must be willing to torture and capture other people etc. Your character must be tough, especially if you are a Black Knight.
The Pawns-
Pawns are M16 agents that have been promoted. Each one leads a certain area for example: The army, field work, intelligence work, espionage, army, adminstration, Armoury, Training etc. The pawns slots that are not taken will become NPC (Non-playable Character), basically these are characters anyone can control.
The Castles-
These are not jobs/roles for characters, but code names for information and Headquarters. E.g. The Black Castle- The Black Chess's headquarters/ The White Castle- The White Chess's headquarters/ Black Castle (Without the prefix "the" in front) – Information on The Black Chess / White Castle (Without the prefix "the" in front) – Information on The White Chess
Places:
The White Chess:
The White King:
Dietrich Soldon, The Viper
played by JokerofspadesThe White Queen:
Ebony Gaza
played by ShanéThe White Bishops:
1. Jessica Johns
played by NasiaWords
2.
The White Knights:
1. Christian Jacobs
played by Rulke
2. Justin Case
played by Acer-Ro
The White Pawns: (Not NPC)
1. Reserved
by Tumbleweed
2.
3.
4.
5.
6.
7.
8.
The Black Chess:
The Black King:
Damien Ace
played by passionwriterThe Black Queen:
Tom Schiller
played by WheatleyThe Black Bishops:
1. Dimitri Tatsuki
played by XMatthewxHitomiX
2. Reserved
by TumbleweedThe Black Knights:
1. Doser Bulard
played by Jerico Do'Lantul
2. Algernon Godwin
played by Tæfarós
The Black Pawns: (Not NPC)
1.
2.
3.
4.
5.
6.
7.
8.
Other:
Jack of Clubs:
Damon Abernathy
played by ArtikRussian Confidant:
Koloda L. Alexeev
played by Ropeburn
Character Blueprint:
Name: (First and second)
Age: (Please be reasonable, no 15 year olds etc.)
Gender:
Rank: (Position)
Picture: (No anime or cartoon)
Brief Description:
Descriptive Personality:
In depth History:
Note:
All characters have the possibility of being kidnapped or injury (though not fatal). If you don't want you character injured, don't join. Also, if I am not happy with your character I will tell you why so you have a chance to change it. Also I would prefer if people would allow their characters to be killed at some point to make it realistic and then join in as a new character.
I also want this to be quite exciting, so add some spice to the roleplay by adding little twists every now and then e.g. double agents, romance with opposite side etc.
Reservation can also be made, though if you don't submit a character profile for over two days I will give your part to someone else.
1. This is a mature roleplay, however I do not want excessive swearing. Be mature.
2. Romance is definitely allowed, even with the opposite side, though please keep it Pg 13+
3. Must be literate. At the very least one large paragraph. On average three or four.
4. Must be active. If you join you must be on at least twice a week, if you have an important role e.g. King/Queen, everyday would be best. If you have to quit you must PM me or Rulke, and if you need to leave for a while please message me or Rulke then as well.
5. To make sure everyone stays together on the posting and certain people do not plunge too far a head, there is a limit to one post before the GM (myself and Rulke). As soon as either I or Rulke post you are free to post again.
3 posts here • Page 1 of 1
Dietrich, The White King Viper
Dietrich stared at the papers on his desk, thrown everywhere and so disorganized he couldn't figure out which ones were present. But the one of focus was right below his towering body, and his face was tense. He sighed, frustratingly rereading the report. A White Bishop, whom he sent on scouting and tactical duties to find out more info on Black Chess, was murdered yesterday. And the worst part? No evidence to who did it. The only thing was the shell, which didn't help at all. But he knew who it was: Black Chess was sending them a message, albeit a silent one. But extremely effective. Dietrich knew this couldn't go unanswered. He quickly pressed the speaker button on his phone, paging his secretary, who showed up not 10 seconds later.
"Please call back all of the White Chess members. This is an urgent recall, no taking your time, no excuses. And make sure they get the 'urgent' part." His secretary left as soon as she entered, and he turned his chair around and stared at a painting he had. His hands at his temples, his mind thinking faster than some computers. Being the King, he had the responsibilty to watch over everyone, and even though his services were limited, that didn't mean that he was useless. And the only thing he knew about Black Chess is that they were probably structured the same, only in a mock representation: Get the King, and you win.
Easier said than done. This Bishop killing was good. Very good, in fact. No witnesses, no physical evidence, nothing. What made it worse was that White Chess couldn't help the police in anyway, since they were supposed to be confidential. The police would be stopped cold, and Dietrich wouldn't get an help from them. He just hoped he recalled everybody fast enough. They needed to regroup, think of a blitz-counter, something that could strike back at Black Chess fast enough so they wouldn't see it coming. Dietrich sat in his chair, and flicked his watch out from his pocket. It would be a while until they arrived.
---
Christian Jacobs - Edinburgh

It wasn't easy dealing with people like this, worse they weren't known for being so forgiving, they had promised information in return for killing someone named Patrick Winters, an Ex-IRA agent who had decided to return to field. This wasn't good for government image, so he was being paid to make sure his welcome back parade was down before it begun. Patrick Winters had been behind many of the IRA biggest bomb threats, but unfortunately for England, he had gone missing until now. So it was job of White Chess to do what the Government couldn't do.

So he ended up talking to some other IRA men, the men who would rather snap his neck, than see an English guy hold power over them. But despite all this, the IRA were basically defunct, the Real IRA was another story altogether, but the men here were some of the best of the organization, yet they wanted Patrick to be put down. Why? Because they were tired old men.

Still it wasn't popular work, and this is why he was in an Edinburgh discussing final arrangements. Play nice with the locals from the Island and keep things cool. No Government interference whatsoever, but something needed to be done.

And that it had been done, shot between eyes and all indication of him being former IRA was destroyed. It had been quite simple, for someone who wanted to get back into work, he sure fucked up tremendously, no false name, local hotel and materials bought from Asda and Homebase.

"Well, Gentleman, your problem is solved. Patrick Winters is dead. I'll be requiring fee we promised and I hope we never have to deal again."

One of the burlier ones smirked, "Feeling mutual Knight, keep out of affairs of Ireland and we'll likely never meet again."

With that they left, just as Christian mobile rang; snapping it open he answered.

"Hello, mission complete. That is all--"

Just as he was about hang-up he heard a voice yelling stop on intercom. This was highly unprofessional, "We can't talk right now--"

"I don't care, White Knight you are to return to London, please take private jet and don't delay. Details be given when you arrive back. That is all."

"What the f--" Christian begun to exclaim.

"That is all."

With that the phone hung up, and he sighed.

Back to Dear Ol' Blighty I guess.
---
3 posts here • Page 1 of 1
Arcs are bundles of posts that you can organize on your own. They're useful for telling a story that might span long periods of time or space.
There are no arcs in this roleplay.
There are no quests in this roleplay.
Here's the current leaderboard.
There are no groups in this roleplay!
Welcome home, Promethean. Here, you can manage your universe.
Arcs are bundles of posts from any location, allowing you to easily capture sub-plots which might be spread out across multiple locations.
You can create Quests with various rewards, encouraging your players to engage with specific plot lines.
Settings are the backdrop for the characters in your universe, giving meaning and context to their existence. By creating a number of well-written locations, you can organize your universe into areas and regions.
Navigation
While not required, locations can be organized onto a map. More information soon!
There are no groups in this roleplay!
By creating Collectibles, you can reward your players with unique items that accentuate their character sheets.
Once an Item has been created, it can be spawned in the IC using /spawn Item Name (case-sensitive, as usual) — this can be followed with /take Item Name to retrieve the item into the current character's inventory.
Give your Universe life by adding a Mob, which are auto-replenishing NPCs your players can interact with. Useful for some quick hack-and-slash fun!
Mobs can be automated spawns, like rats and bats, or full-on NPCs complete with conversation menus. Use them to enhance your player experience!
Current Mobs
No mobs have been created yet.
Locations where Mobs and Items might appear.
You can schedule events for your players to create notifications and schedule times for everyone to plan around.
Add and remove other people from your Universe.
Orphanage
By marking a character as abandoned, you can offer them to your players as pre-made character sheets.
"I'm not the psychopath I'm made out to be...at least not ALL the time."
The Forge
Use your INK to craft new artifacts in London Checkmate. Once created, Items cannot be changed, but they can be bought and sold in the marketplace.
Notable Items
No items have been created yet!
The Market
Buy, sell, and even craft your own items in this universe.
Market Data

Market conditions are unknown. Use caution when trading.

Quick Buy (Items Most Recently Listed for Sale)
The Main Setting
The White Head Quarters
Out in the open of London.
One of the most secure places...
Numerous alley's are found within London
The one place a Black cannot commit crimes.
The Black Head Quarters
The last place a White Agent wants to be...
Discussions
Most recent OOC posts in London Checkmate