Username: Alexius Valentine
Name: Rin Suzuki
Age: 17
Gender: Female
Race: Demon
Appearance (Angelic):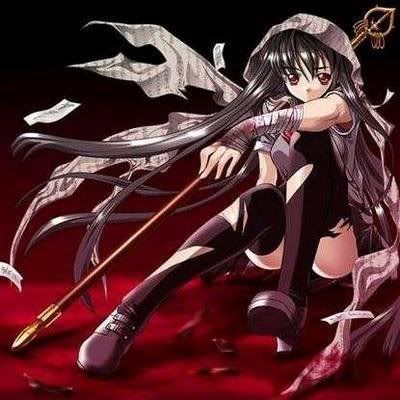 (Grey wings though)
Appearance (Human):
Bio: Rin was always a quiet demon and enjoyed origami. Though many time she would be made fun of and she would show her stregnth in fights. Rin also was very into kendo and often goes to the kendo dojo disguised as a boy. Though she's been a wallflower and never been noticed.
Personality: Rin was always a quiet, serious, smart, sarcastic, and shy demon. Though get her to open up and she will be very child-like and she will blush a lot.
Magic: Controling darkness and blood.
Weakness (Angelic): Light and water for some reason.
Weakness (Human): Love and affection.