---
╔
╗
╚
╝
---
---
█
█
█
█
█
█
█
█
█
█
█
█
█
█
█
█
█
█
█
█
█
█
█
█
█
█
█
█
X
▌
▌
▌
▌
▌
▌
▌
▌
▌
▌
▌
▌
▌
▌
▌
▌
▌
▌
▌
▌
▌
▌
▌
▌
▌
▌
FULL NAME
NICKNAME(S)
GENDER
AGE
SEXUALITY
NATIONALITY
American 60% French 30% Irish 10%
---
---
"Having a heart with wires running through it, isn't really my ideal of living."
---
---
█
█
█
█
█
█
█
█
█
█
█
█
█
█
█
█
█
█
█
█
█
█
█
█
█
█
█
█
X
▌
▌
▌
▌
▌
▌
▌
▌
▌
▌
▌
▌
▌
▌
▌
▌
▌
▌
▌
▌
▌
▌
▌
▌
▌
▌
HEIGHT
WEIGHT
"Well when I was human I weighed 162 pounds, But with all the metal parts added who knows now."- Arthur
HAIR COLOR
Dark brown, but since the accident he doesn't have hair.
EYE COLOR
SKIN TONE
The flesh he has is pale but it's sparse. You probably wouldn't see it unless he was undressed.
GENERAL APPEARANCE
Arthur wears more theatrical clothing. Given his robotic body, he likes to cover up mostly. His right shoulder and most of his right side and chest is human skin, as well as his lower waist and pelvic area. He wears vests with red trimming as well as a top hat with goggles on top.
---
---
"Hm? You find my megaphone annoying? That's funny"
---
---
█
█
█
█
█
█
█
█
█
█
█
█
█
█
█
█
█
█
█
█
█
█
█
█
█
█
█
█
X
▌
▌
▌
▌
▌
▌
▌
▌
▌
▌
▌
▌
▌
▌
▌
▌
▌
▌
▌
▌
▌
▌
▌
▌
▌
▌
PERSONALITY
✦ Grumpy ✧ Lazy ✦ Comforting ✧ Creative ✦

Arthur is very grumpy and moody. He rarely has a positive attitude and when it seems that he does, that's just his insanity breaking through. With the mechanical body, it's made him a little crazy. He's very irritable and has almost given up on life. Arthur is very lazy and unmotivated. He just doesn't see a point in anything since his accident. Although it's not nearly as bad as it could be, he still looks at the worst. Arthur can also be very artistic and creative when it comes to building things.

Although Arthur can seem mean, sometimes his kindness slips through. He could cheer you up or just make you feel safe. Why just after one of his nightly adventures with his new found partner, it didn't go so well and she seemed a little shaken up. Arthur being the man that he is said nothing and as he was sitting down with his back against a wine barrel, he pulled Sybil on his lap and held her head to his chest without saying a word. His humanly hand pet her head softly as his mechanical heart pumped soft beats for her hears to hear.
---
---
LIKES
✦Oil - Strangely tastes good to him.
✧Tinkering - Arthur has always loved building things, although he didn't build himself he can definitely fix himself, most of the time. But he just enjoys tinkering with machines and seeing what his mind can conjure up.
✦Alcohol - Alcohol is Arthur's water. He especially loves red wine.
✧Children - When Arthur was fully human, he worked in a mechanical shop, usually working on cars. If the customer brought their Child or Children Arthur always loved playing with them and showing them how to use tools. Although now, Arthur says they're just loud mouths and can act like a child himself, but he still secretly loves them. Perhaps it's his childish tendencies that makes children automatically love him as well.
✦Music - In the old shop he worked at they always had music playing. Arthur's favorite thing was to stay late and work by himself whilst listening to music. He surprisingly favors oldies and currently has a record player that he treasures. He built it himself of course.
---
---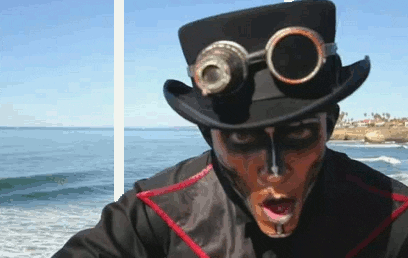 DISLIKES
✦Rain - Unfortunately Arthur rusts in the rain.
✧Repairs - This is a love hate thing for Arthur. Although he loves working with tools and making improvements, sometimes his repairs are ones he can't do, which can make things difficult, especially when he used to travel alone.
✦Crowds - Arthur never really paid attention to people in crowds, but now he stands out pretty well and he severely dislikes it.
✧Judgment - When it comes to judgmental people, Arthur can semi relate, but he still hates the idea of people staring at him in disgust.
✦Gum - Somehow someway Arthur is always getting gum stuck to his shoe or his clothes. He internally despises it, saying that it's quote, "The bane of my existence!" But, he would be lying if he said that he's never stuck some gears together with it when he was out of glue.
---
---
█
█
█
█
█
█
█
█
█
█
█
█
█
█
█
█
█
█
█
█
█
█
█
█
█
█
█
█
X
▌
▌
▌
▌
▌
▌
▌
▌
▌
▌
▌
▌
▌
▌
▌
▌
▌
▌
▌
▌
▌
▌
▌
▌
▌
▌
TALENTS
✦Building - Whether it be building a car or a chair, Arthur is pretty good with either type of materiel. It's also a hobby he has to tinker and creative things.
✧Singing - Arthur has practiced singing many times just out of habit, he has a very nice smooth voice.
✦High Tolerance To Alcohol - Arthur can hold his liquor quite well.
✧Kissing - Many women used to say that Arthur was a rather good kisser, but he hasn't kissed anyone since his accident.
FLAWS
✦Anger - Arthur can steam pretty bad when he's angry. He's usually grumpy but full on mad is a different story.
✧Cold - Arthur is not only physically cold, but he comes off as very jerky or cold. It takes awhile till you realize he's not THAT bad.
✦Food - Arthur doesn't exactly need food to live but he does need some. But, Arthur is very bad at that and almost never eats.
✧Glitches - Most of the time Arthur's speech is exactly humanistic but occasionally his voice trips around.
FEARS
✦Rusting - Although Arthur likes to give off a 'I don't care if I live or die' Attitude Rusting is something scary to him.
✧Dying - When Arthur was burning and being crushed in that moment he had never been so terrified to experience that again would be truly torture.
✦Love - Although Arthur is yes, afraid to get close to someone, he's actually a little worried about how his heart would keep up. To have to racing because of seeing someone or being loved, he's curious as to if he would physically be okay.
---
---
"Fear is just apart of being human, good thing I'm a robot."
---
---
█
█
█
█
█
█
█
█
█
█
█
█
█
█
█
█
█
█
█
█
█
█
█
█
█
█
█
█
X
▌
▌
▌
▌
▌
▌
▌
▌
▌
▌
▌
▌
▌
▌
▌
▌
▌
▌
▌
▌
▌
▌
▌
▌
▌
▌
FAMILY
None. Arthur used to have an uncle he was closed to but pretty much everyone he knew died in the chaos of all the changes.
BIO
When Arthur was a toddler, he first got his taste for inventing when his uncle took him to his work shop. His uncle was a smart man named Johnathan. Uncle John was a middle aged man who had a love of items and rare machinery. He had his own mechanic shop, and also helped the science lab and hospital with robotic type amputees. Arthur spent a lot of time with his uncle, although his uncle lived hours away, he'd still see him whenever he could. When he got old enough to drive he would drive and spend many weekends with his uncle. But, eventually school and teenage life got in the way and he started spending time with friends, although his Uncle and him still maintained a close relationship.

Awhile later Arthur began working in one of his towns local car shops. Arthur was 17 at the time and he worked there till he was 22, that's when the accident happen and chaos struck the world. Bombs everywhere, fire and smoke filling the star filled sky, clouding it and blocking the moon. A year or two it actually began but it finally hit Arthur's country. They had developed travel in space but the aliens and them were living peacefully. Until the economy broke and we were forced back to the steam powered area. Unfortunately Arthur was working that day and once people started turning on one another, there was bloodshed everywhere.

Arthur ran around closing up the shop when the gasoline was set ablaze. Not only did the place blow up, burning Arthur, but as the building collapsed, a falling pipe structure fell on Arthur, pinning him to the ground. Arthur screamed and called for help but no one was around. finally about 3 hours later the shop owner appeared and saw him half dead. The man helped his young employee and he was sent off to the hospital. His body was so broken and burned that there wasn't much they could save. That's when one of the men had an idea to bring in some blue prints that the science lab had been working on. It was blue prints for a robot and although a human heart and brain weren't part of the plan, they altered it and Arthur survived. He was moved to a specialized hospital where there wasn't as much craziness going on. Arthur spent a year in the hospital recovering and learning how to use his new robotic body. His happy persona had vanished and now he was just a grumpy man.
He had many tantrums, especially one in particular where he over heard the nurses talking. They had a picture of him before everything happened and one of them commented, "This is such a same, he was so handsome too. Not anymore. Now he's just a robot.." He lost it and tore up every picture of him. He has a few tucked away but not for prying eyes.
Now Arthur just roams around going wherever he feels. Although he did happen to meet to certain lady at a bar one night. She was different and somehow they ended up traveling together.
---
---
OTHER
Fᴀᴄᴇ Cʟᴀɪᴍ ✦ Rabbit from Steam Powered Giraffe

Pᴏʀᴛʀᴀʏᴇᴅ Bʏ ✧ MyChemicalRomanceGuy

ⒸⓄⓅⓎⓇⒾⒼⒽⓉ ⓌⒶⓇⓃⒾⓃⒼ
character basic form © aurei
modified form ઽ૮૨Α
edited, modified form Luna Delta; ઽ૮૨Α; Alliqua_Dark
---
---