"That's going to be a second sweetheart"

diαlσgυє cσlσя:

4B7D3E



fαcє clαiм: Jason Momoa[/left]
---
---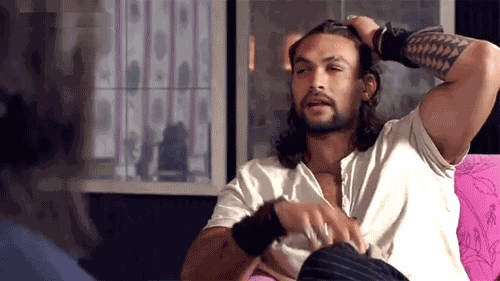 Basics
αgє, biятнdαy αиd zσdiαc:
31 years old // August 8th // Leo
иαтiσиαliтy αиd єтниiciтy:
50% Hawaiian | 50% European mix
American
lαиgυαgєร:
Dual First languages: English / Hawaiian
gєиdєя:
Cis Male
รєxυαliтy:
Hetero-romantic // Heterosexual
σccυραтiσи:
Chef
яєαѕσи fσя gσιиg σи ςяυιѕє:
Working as Chef
---
---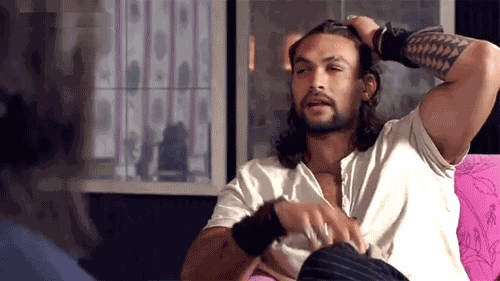 Personality


тяαiтร:


|| Easy-going || Reliable || Friendly || Adventurous || Rough ||



likєร:


♥ Women ♥
♥ Drinking ♥
♥ Cigarettes ♥
♥ Family ♥
♥ Friends ♥
♥ Rock-Climbing ♥
♥ Hiking ♥
♥ Outdoors ♥



diรlikєร:


✗ Indoors ✗
✗ Taking Orders ✗
✗ Peanut butter ✗
✗ French ✗
✗ Pink Things ✗
✗ Glitter ✗
✗ Sticky Things ✗
✗ Early Mornings ✗



fєαяร:


☠ Thanatophobia - Fear of Death ☠
☠ Coulrophobia - Fear of Clowns ☠



รтяєиgтнร:


Strength: Finn's physically strong and more to the point, very tough and sturdy. He has quite a bit of muscle and bulk to him so it takes a lot to knock him around.
Fearless: Finn in incredibly adventurous. He's always spending his free time jumping of cliffs or rafting down rapids. Anything that get his adrenaline going, hence he doesn't fear much and usually runs straight into anything dangerous with a grin on his face.
Cooking: Finn's a great cook. He's got a natural talent and intuition with food. He seems to be able to throw anything together and it always tastes great.



wєαkиєรรєร:


Confident: Finn has a tendency to be a bit overconfident. Which means that he only really has faith in his own abilities, he tends to not trust others to get the job done right. Which also means he has a hard time accepting help.
Intelligence: Finn never finished school because schools and tests really weren't his thing. He not book smart by anyone's standards.
Protective: Finn grew up as the man of the house and always trying to always look after his mum and grandma, hence he has a bit of a things about wanting to protect and look out for women. Which usually means he ends up unintentionally belittling women in general, and getting himself in too much trouble when trying to protect others.


---
---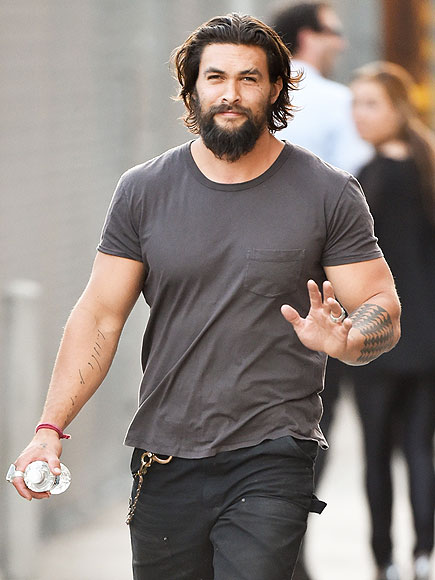 Appearance


нєigнт & wєigнт:


2.1 meters tall and weighing in at 98kgs



bσdy тyρє:


Finn has quite an athletic body type with a fair bit of muscle and bulk to him.



єvєяydαy αρρєαяαиcє:


Finn never really dresses up ever. He's always in the same t-shirts and singlets, with well worn pants. Finn doesn't really care for shopping, so no matter how many holes and how well worn, Finn rarely replaces any of his clothes. He also generally has his hair tied up, and wears several cord bracelets and necklaces that he practically never takes off.



รcαяร, biятн мαяkร, тαттσσร, єтc.:


Finn has many, many nicks and scars. Not even he can remember and list all the little scars he's collected over many years of being a daredevil-like kid. He has a tattoo of a wave on his shoulder and a fry pan on his left forearm.


---
---

Background


нiรтσяy:


Finn was born to a teenage mother, Sarah. His never known his father or had any inkling to find him. Just like most people who come to Hawaii, his father was just a tourist passing through. His mum was 17 when she had him, she was a high school drop out and the two practically grew up together. Whilst Finn was learning to walk, Sarah was learning how to manage a household budget. She worked as a waitress at the local restaurant. Of course they two weren't alone they were helped by the family matriarch, Finn's grandmother Iolana. Both the women in Finn's life work hard every day, and he gained a great respect of women from them.

Of course since they were always working, Finn spent a lot of time at home alone having to look after himself. He learnt to be responsible and reliable. He cleaned around the house and more importantly starting cooking to help out. Then he discovered his knack for cooking. Being in the kitchen he found his life's passion. Well at least his passion that paid. Anytime spent outside the kitchen was spent on the waves or on week long hiking trips. Anything that got Finn outdoors and his adrenaline levels high.

He dropped out of high school with he was 17 and started working full time as a chef at the restaurant his mum had spent so many years working at. Eventually working his way up to head chef. Then the opportunity of a lifetime came to work as a chef on a cruise ship which Finn jumped at.



fαмily:


Sarah // Mother // 48 // Status
Iolana // Grandmother // 69 // Status


---
---
ѕнєєт ςяє∂ѕ тσ:
xLevesquex