Name:
Dayne Oliver Rionet- Call me Oliver though, or die.
Age looks;
18
Age is
: 207
Three powers:
I have the ability to manipulate the bones within my body and use them as weapons,don't crinkle your cute little nose like that--- this doesn't hurt me in the slightest. My true form is a gigantic skeletal beast, similar to that of Cerberus the guardian of hell.
Favorite blood type:
There is something so delicious about A positive blood- have you ever seen blood in the moonlight? It shines black.
Do you like or hate humans:
Humans, they're quite the adorable things, aren't they? Humans have marketed tic-tacs, therefore they have a use.

Looks:
(( Despite being a demon he has white hair and white wings. ))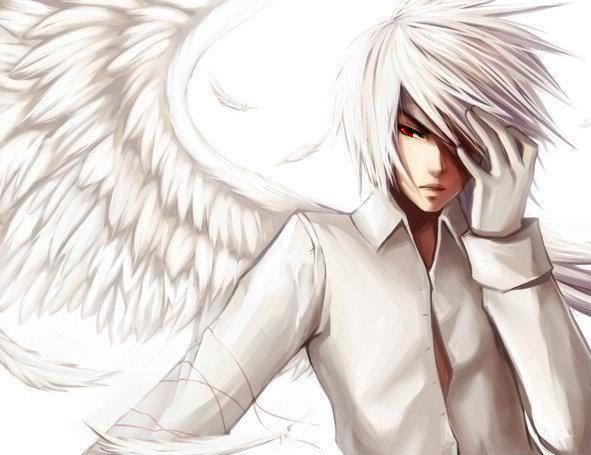 Likes:
Loves tic tacs. He will literally go through four packs of them in a single day, it is because of this that he often radiates an enamoring smell of cinnamon. It is slightly ironic that he seems to enjoy eating tic-tacs so much, because he literally has no taste for them.
He has a soft spot for anything that is cute. ( Stuffed animals, little children, drawings. )
He loves playing piano.
Dislikes:
Sweets
Greedy people
Himself
Hobbies:
He loves music, he has mastered the piano and when he has free time he is either playing it or thinking about playing it.
Other:
Despite being a demon he has the occasional asthma problem- a small hitch in an otherwise perfect body.