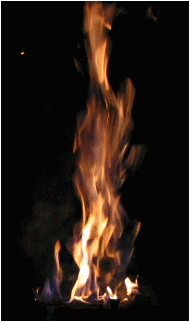 Up, up on the screen
I got a new disease
Cha-ching for your soul
Everything must go
Kiss, kiss on the lips
Of the apocalypse
Ring, ring, burn the cell
This is Love 2012

Don't run away from what you did
I know, know what you said
I've been living with the mess we made
Get out, out of this maze

This is me; I love myself
Yeah, fuck everyone else
I don't need nobody's help
'Cause this is Love 2012

This is the dawning of personal belonging
With sirens and violins
The sky above is fallin'
This is the eve of "I don't believe"
That's all we got in common
The sky above is fallin'
These kids are all friends unlike most friends their age who go to cinema trips swimming or bowling us? No were in nightclubs pent houses belonging to gangs and alleys drinking making out and causing chaos the old bill hate us but will you be saying "Sorry I really gotta go." when the old bill get a phone call.
Characters
The Friends
Guy 1 hooked up with the Professional Flirt TAKEN I Think Could Be Open So Post In OOC if your intrested
Guy 2 hooked up with the bad girl TAKEN
Guy 3 hooked up with the pole dancer OPEN
Guy 4 hooked up with the bad waitress OPEN
The Professional Flirt TAKEN
The bad girl TAKEN
The pole dancerTAKEN
The bad waitress TAKEN
The old bill (cops)
Female Cop One
Female Cop Two
Male Cop One likes F cop 2
Male Cop Two likes F cop 1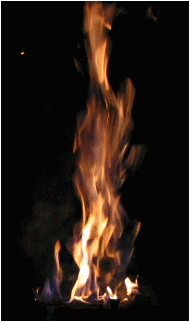 Taking place in...
"I can handle a. Couple of bitches... How would I know I've got a repritation around here so I really don't know." She pulled her dress down a bit it showed more of her chest not loads but some but if she pulled it up you could see her arse she left it as it was a gave a jelous looking girl a sarcasticly apologetic look then turned back to him smiling.
---
Arcs are bundles of posts that you can organize on your own. They're useful for telling a story that might span long periods of time or space.
There are no arcs in this roleplay.
There are no quests in this roleplay.
Here's the current leaderboard.
There are no groups in this roleplay!
Welcome home, Promethean. Here, you can manage your universe.
Arcs are bundles of posts from any location, allowing you to easily capture sub-plots which might be spread out across multiple locations.
You can create Quests with various rewards, encouraging your players to engage with specific plot lines.
Settings are the backdrop for the characters in your universe, giving meaning and context to their existence. By creating a number of well-written locations, you can organize your universe into areas and regions.
Navigation
While not required, locations can be organized onto a map. More information soon!
There are no groups in this roleplay!
By creating Collectibles, you can reward your players with unique items that accentuate their character sheets.
Once an Item has been created, it can be spawned in the IC using /spawn Item Name (case-sensitive, as usual) — this can be followed with /take Item Name to retrieve the item into the current character's inventory.
Give your Universe life by adding a Mob, which are auto-replenishing NPCs your players can interact with. Useful for some quick hack-and-slash fun!
Mobs can be automated spawns, like rats and bats, or full-on NPCs complete with conversation menus. Use them to enhance your player experience!
Current Mobs
No mobs have been created yet.
Locations where Mobs and Items might appear.
You can schedule events for your players to create notifications and schedule times for everyone to plan around.
Add and remove other people from your Universe.
Orphanage
By marking a character as abandoned, you can offer them to your players as pre-made character sheets.
"Drink, Smoke, Fuck, Party...Reapeat?"
"Fuck with me all you won't but the moment you Fuck with my sis or my friends...your ass is mine."
The Forge
Use your INK to craft new artifacts in Love 2012. Once created, Items cannot be changed, but they can be bought and sold in the marketplace.
Notable Items
No items have been created yet!
The Market
Buy, sell, and even craft your own items in this universe.
Market Data

Market conditions are unknown. Use caution when trading.

Quick Buy (Items Most Recently Listed for Sale)
None
Discussions
Most recent OOC posts in Love 2012
Ould I reserve the Bad Waitress?
Could I take the pole dancer ?
I've kicked off the RP. Spread the word about the RP if you can. The more people we get involved the more fun it will be :)
It's fine I'll fix it now
Yes he's all yours reservation runs out at tomorrow lunch. Time.
May I reserve the bad girl???