Character skeleton:
Name: Nicholas "Nick" Anderson
Age: 17
Gender: Male
Grade: Junior
Looks: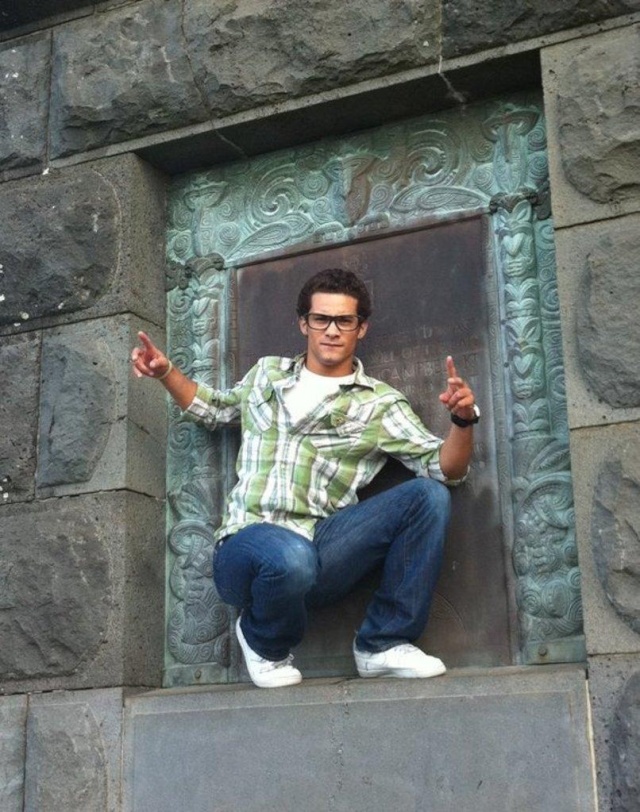 Style: Nicholas doesn't really have a specific style not really being one who is into fashion. If he finds something he likes he'll wear it if not he wont. Mostly you will catch him wearing a nice t-shirt with a cool design a pair of jeans and some sneakers.
Personality: Nicholas is very outgoing and goofy and full of himself but not to the point of being obnoxious and cocky. He is far from being a serious person because he just likes to have fun, kick back with friends and flirting with girls. When he is around his sister he is more protective then usual but what can he say he is her older brother so its excepted of him. He has a bit of a temper that has in the past gotten him into quiet a bit of trouble and still gets in into trouble in the present.
History: Nicholas was born of course like his sister into a wealthy family and being her twin brother he is a twin. Being born two minutes before his sister he is the older brother and doesn't let his sister forget it. Since elementary school Nicholas was always invovled in the sport teams. In elementary school he played softball, junior high he did basketball, and in high school he decided to try his hand in football, which surprisingly to himself he was good at. The track team Nicholas mostly joined just to keep him in shape when football season drew to its end, but he admits to really liking being on the team. Not as much as he likes playing football of course.
Clique: The Popular Jock
Other: Nicholas plays both acoustic guitar and electric, he has a talent for drawing, and he is on both the football and track team